Google Now Launcher available for most devices.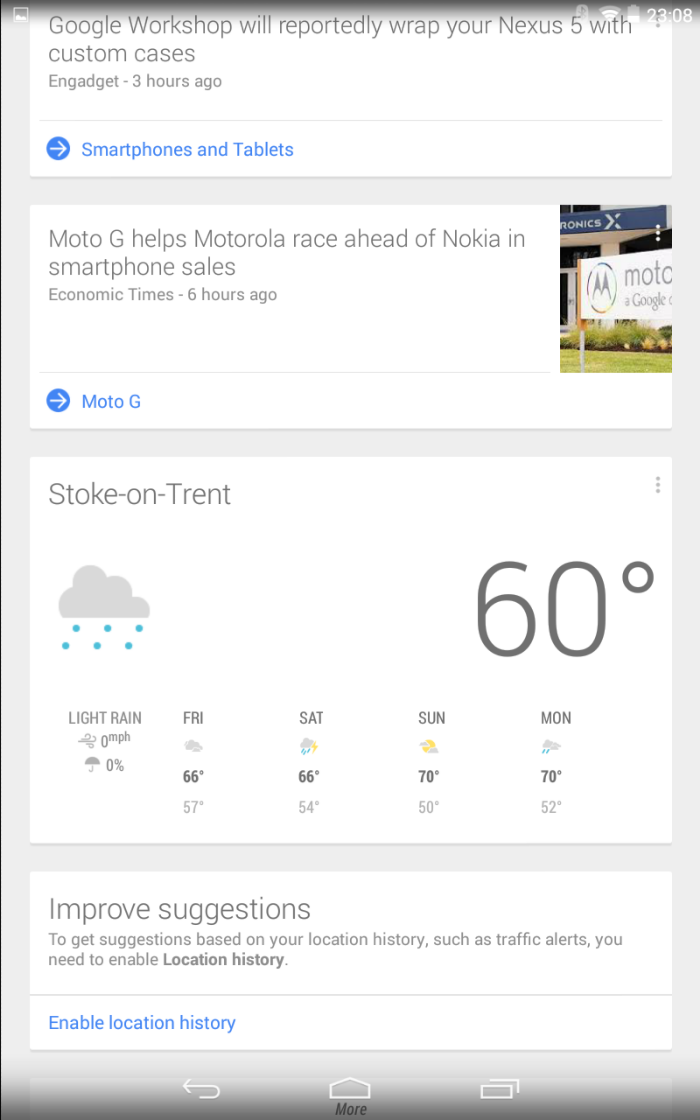 Ever since owning a Nexus 5 my launcher of choice is the Google Now Launcher. But up until recently the Launcher was only compatible with Nexus devices, meaning only way to get it on a none specified device was to download the apk file and side load it.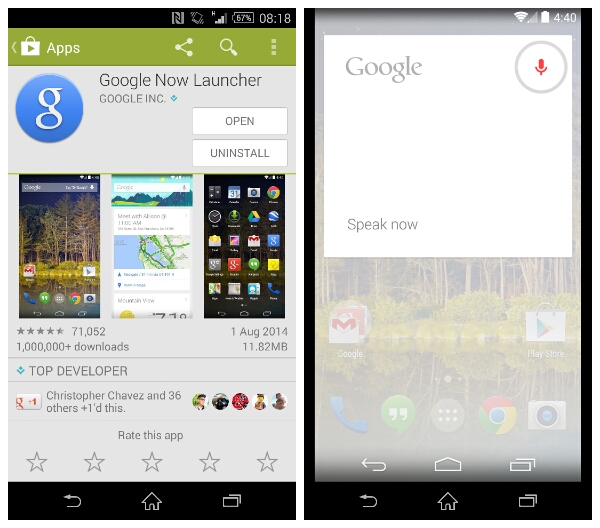 Following on from that update The Google Now launcher is now available on any Android device running Android 4.1 Jelly Bean or higher. We've seen it available for the Moto G and the Xperia Z2 this morning. Google Now and all its lovely cards are  just a swipe to the right away on your home page. And, when you're on the home page all you have to do is say "Ok Google" to trigger voice controls.
Source Phonedog
Grab the launcher from the Play Store