HTC Dot View Case gets clever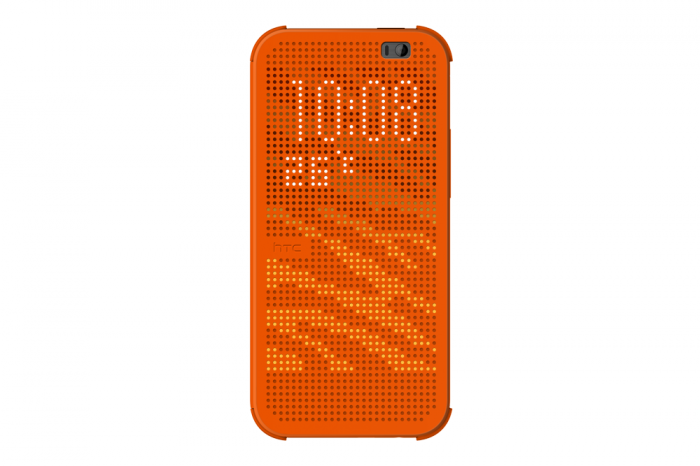 We liked it to begin with, but now the HTC Dot View app has now got even better. You can now alter the wallpaper and you can swipe through email, voicemail, text and call notifications.
The app can be tailored to your requirements and owners of the HTC One M8 with the Dot View case will no doubt be loving the new redial functionality (an upward swipe) along with the weather, time and other functions that had already made this a very cool case.
You can select a photo from your gallery or camera to create your own Dot View wallpaper, and the update is available right now, so give it a spin and let us know what you think.
Here's a look at the new version of the app in action…

[showhide]
HTC Dot View Case is now smarter and more intuitive than ever
Latest features available via the Dot View app on Google Play™ store
London, 15th July, HTC, a global leader in mobile and innovation, has added even more intelligent functionality to its popular Dot View case, through an update to the Dot View app, available now to download on Google Play™ store. First launched with the HTC One M8, offering the ability to check the time and weather or receive notifications of incoming texts, emails and calls, the Dot View update includes wallpaper customisation, flexible settings and other features that make it even easier to browse your notifications without first revealing the screen.
With 18 default themes and the option to select a photo from your gallery or camera, you can create your own Dot View wallpaper to reflect your mood, personality and style. The 'redial' function is now activated with a simple upwards swipe, allowing swift connection to the three most recent calls, and left/right swipes navigate smoothly through email, text, voicemail and call notifications. Settings can also be tailored to individual preference, allowing you to decide whether to display the last three calls or opt to 'skip security' completely for quick access.
[/showhide]