Schedule for Nokia Lumia Cyan update leaked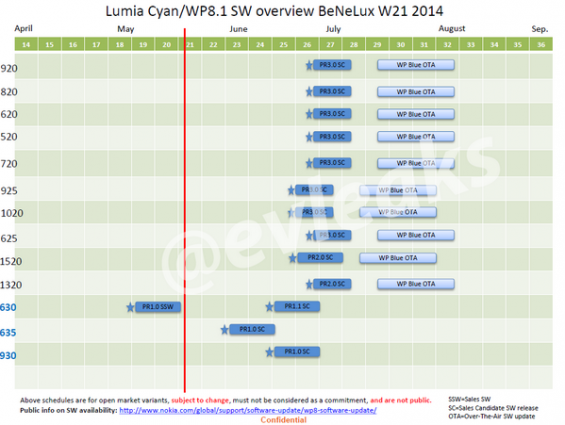 If there's one thing that you can be certain of in the mobile world, it is rumours. Almost as exciting as watching the final few minutes of transfer deadline day and hearing about whispers of players being spotted in local kebab shops, rumours of mobile phone updates, releases and specs are spellbinding.  One of the most popular and crucially, accurate leakers, is evleaks.  He has now revealed supposed details of when Nokia Lumia owners will receive the specific Cyan update that will complement the mainstream Windows Phone 8.1 update.
The Cyan software is rumoured (get the point now!) to include updates to a number of aspects, but perhaps most notably, will add a raft of new features to the camera and associated apps. It would appear that there isn't too long to wait – just the right time, in fact, to fill the void after England are knocked out of the World Cup.