Cheap microSD card – a 32GB bargain.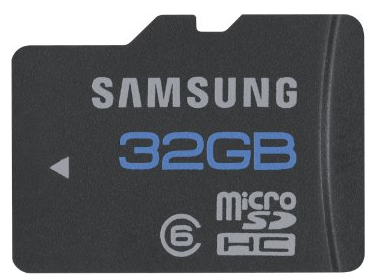 It's not a Class 10, but here's the good point – it only costs £10.50 with the delivery chucked in. For a 32GB microSD card with transfer speeds up to 24 MB/s, you can get yourself oodles of storage for really-not-that-much cash.
No adapter on this one, but it's a Samsung branded card and you know it'll work fine. It's despatched by a company called Low Price Memory via Amazon.