The new HTC One leaks again, this time in official-looking picture
It's another one from serial-leaker @evleaks and adds a small amount of extra detail to leaks we've already seen. This image of the HTC One 2, HTC Two or the "New HTC One" (depending what you choose to believe naming-wise) shows the handset in gold..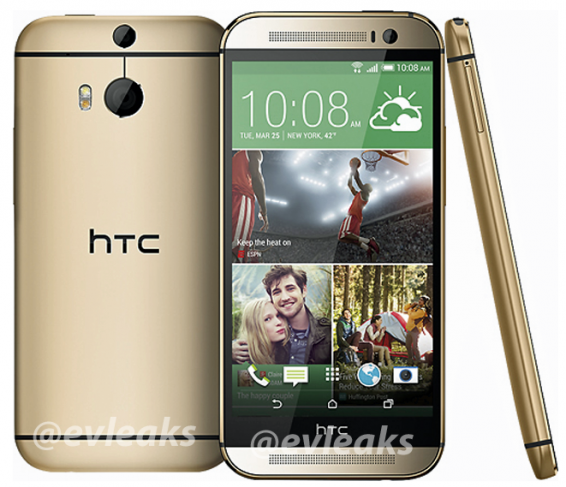 We're now assuming that the launch of this device won't be at the big Mobile World Congress event, but instead it'll be unveiled at the end of March. More as we get it.