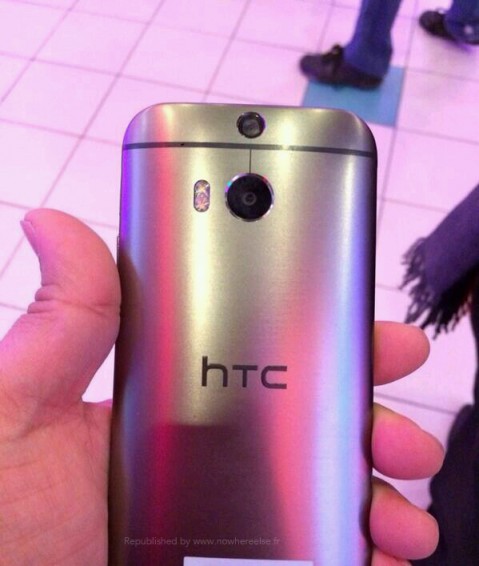 We're seeing a little more of the HTC One successor every day. What we're not seeing though, is a launch event. Still no news about what HTC are doing at Mobile World Congress, even though it's looking like this will be their new device and it'll probably be announced in just over a week.
The HTC M8, which now seems to be adapting names like the HTC Two or the HTC One 2, has popped up again on the NoWhereElse blog and the rear shot, at least, is pretty clear this time. That upper camera could indeed be some sort of fingerprint sensor, but (if my French is up to scratch) the additional circular shape at the top is apparently an additional flash. Either way, there's no denying how similar the device looks to the current HTC One.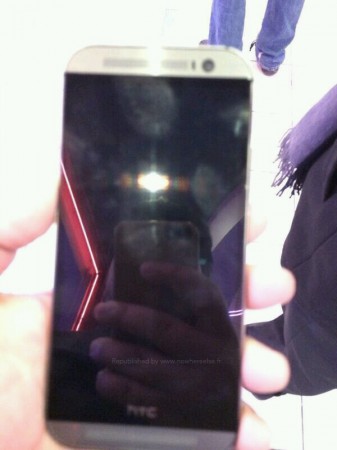 What we can say about these latest shots is how nice that metal finish looks. It's almost like one of those flasks or posh insulated cups you'd put your coffee in, and the device itself looks a little thinner than the HTC One. The front shot, although very blurry, shows the familiar dual "BoomSound" speakers and a lot more screen. The 5″ unit (rumoured) is said to have a 1920×1080 pixel resolution and the phone itself will run on a Qualcomm Snapdragon S800 quad-core 2.3GHz CPU with an Adreno 330 graphics card. The handset also comes with 2GB RAM, a 4 Ultrapixel camera at the back, 5 megapixel at the back and a microSD card for more storage. It'll run Android 4.4 KitKat.
You've got to ask the question though. Yes, we loved the HTC One. Yes, it's got premium quality, but can HTC One pull off the same trick as Apple and release a similar-looking device as "new"?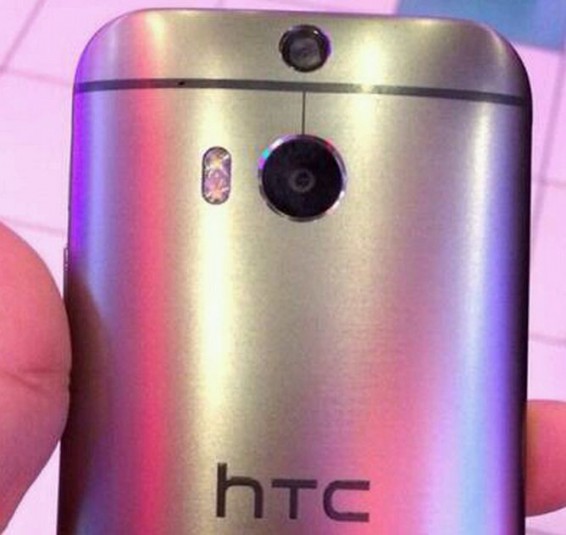 Here's a random picture of a flask, just as a comparison…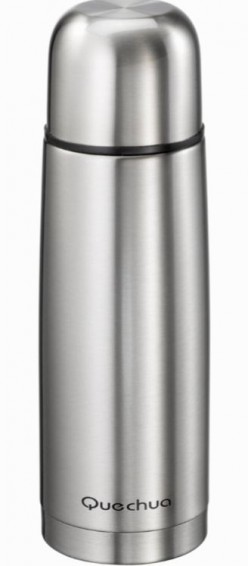 ..and here's a much clearer image of the front from shots we saw earlier in the week..