Samsung Galaxy S5 launch event schedule revealed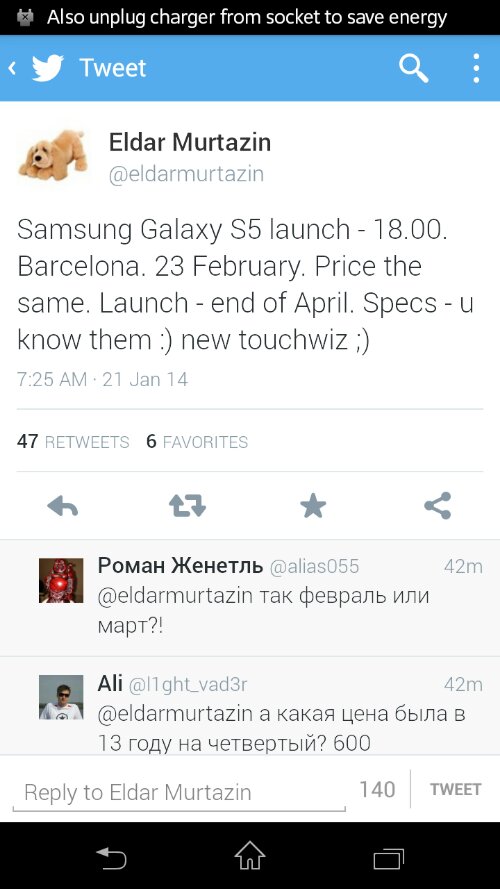 Need I say more really? Eldar Murtazin has a long history of correctly predicting these things, and indeed his information on the Samsung Galaxy S4 launch last year was spot on.
According to information revealed in his latest tweet, we can expect the all-new Samsung Galaxy S5 to be shown off for the first time in Barcelona. We'll be there of course, bringing you all the latest news as it happens. A new version of the Samsung TouchWiz UI and an April availability date is also mentioned, but you can tune in here on February 23rd at 6PM to get the full coverage.