Ascend Mate 2 – Charge your phone with a slightly different phone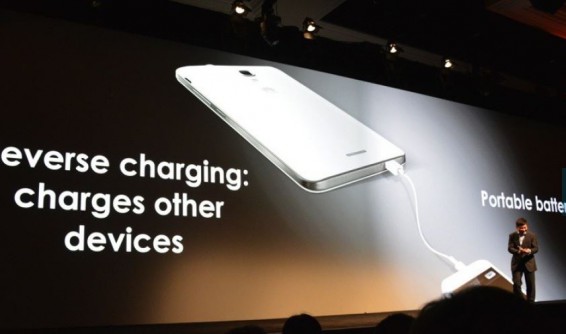 Huawei have either gone mad or they've come up with a brilliant idea. As you've guessed, I'm not totally sure what side of the fence I'm sitting on here, but their new Ascend Mate 2 4G has so much juice, so much raw, throbbing power that it can charge other devices too. Like, for example, your iPhone. So hey, get yourself an Ascend Mate 2 you can perhaps go out and buy an iPhone too, and then use the Ascend Mate you bought … as a battery pack…
The phablet has a 4050mAh battery and 6.1″ 720p screen. It'll be arriving in America in March packing a quad-core 1.6GHz CPU. That beefy battery should mean that your six-incher will keep going for two whole days before a recharge.
Huawei have made a much bigger splash at CES this year, but it remains to be seen just how well the Mate 2 will be received.
Would you like to see more of this? Do you want a phone which can charge other phones?
(Pic – Engadget)