Bringing laser-powered ultra-high brightness, and crystal-clear 1080P Full HD clarity so that Netflix and other streaming services can be experienced like never before.


Dangbei, a global leader in the home projector market, today announces the launch of its new ultra-bright laser home projector with native Netflix, the Mars. Building on the popularity of the Emotn N1 projector, officially licensed by Netflix, the new model brings even more improvements to bring the cinema experience home. By incorporating laser technology into the Mars, it makes it the brightest and clearest Netflix viewing experience on the big screen.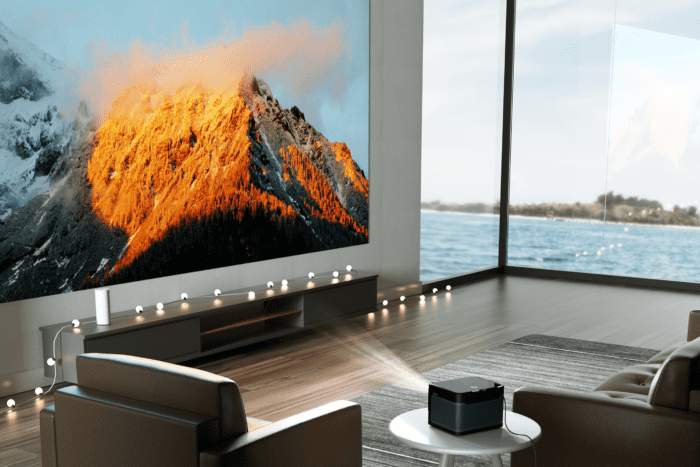 Enabling users to watch the best movies on Netflix in 1080p Full HD, the Mars utilizes ALPD® (Advanced Laser Phosphor Display) technology, which is commonly used in cinemas, offices and home entertainment systems. By incorporating ALPD® technology, the Mars offers a remarkable 2,200 ISO lumens of brightness, powered by an ultra-bright laser light source that can last up to 30,000 hours. Unlike RGB lasers that may produce a speckle effect, the Mars prioritizes the comfort of viewers and a speckle-free experience to take home entertainment and movie nights to another level.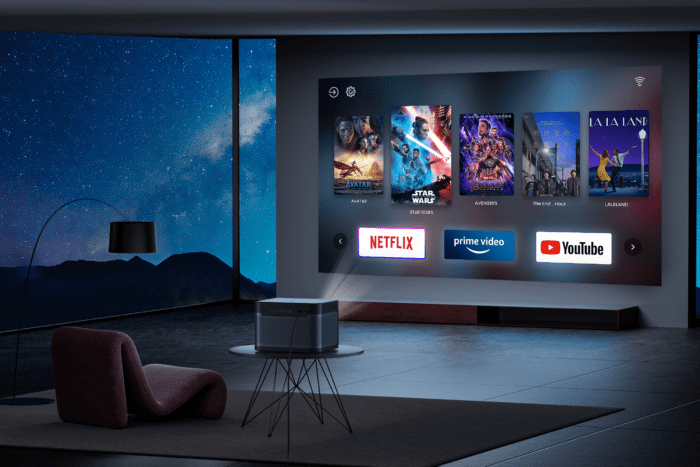 With a projection size of up to 180 inches, it can instantly transform any room into a private theater. The home theater experience is further enhanced by the captivating audio-visual features the Mars boasts, including HDR10 and HLG support, AI brightness adjustment to adapt flawlessly to any lighting environment, and a powerful surround sound system with dual built-in 10W speakers that support Dolby Digital and Dolby Digital Plus.
From binge-worthy series to mind-blowing movies, the Mars has curated the ultimate selection to keep customers glued to the screen. With Netflix, YouTube, and Prime Video officially-licensed and pre-installed, and powered by the flexible and stable Linux OS, users can experience the ultimate convenience and access the hottest streaming services at their fingertips with no need to search through menus or navigate complex interfaces – ensuring content can be viewed quickly.
The Dangbei Mars is now available on Amazon US and Amazon UK for $999.99/£999.99 respectively. To celebrate the launch, Dangbei is offering a $100/£200 discount coupon.