Driven by patented Hybrid driver acoustics, experience a true Eargasm with a wireless headphone that combines air conduction and body conduction to revolutionise the personal audio experience.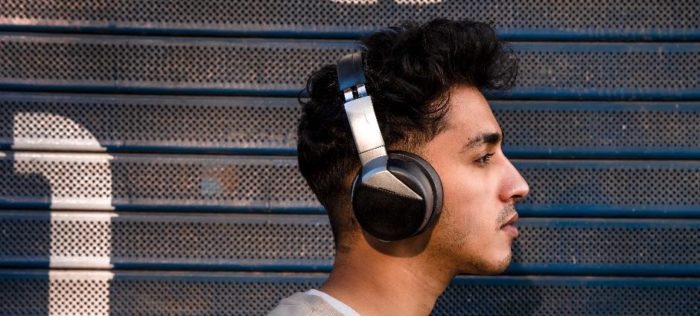 Mechanical experts and electronics engineers, Sonic Lamb, announced the arrival of the Sonic Lamb headphone; the world's first headphone driven by patented Hybrid driver acoustics that combines air and body conduction to revolutionise the personal audio experience, enabling people to not just hear music but also feel it.
CONNECTIVITY
Wireless audio Bluetooth 5.1 (24bit, 48kHz)
Audio Codecs aptX, aptX HD, SBC, and AAC
Wireless Range 15 meters (open field)
Wired audio USB  digital audio interface (24bit, 96kHz)
USB Standard USB-C
BATTERY
Type & capacity 3.7v 1400mAh Lithium ion battery
Charging time 2.5hours
Charging input 5v 1.5A
USE TIME
Playback time 24hours (Hear Mode at Max volume), 6hours (Beast Mode at Max volume)
Standby Time 40 days
TECHNOLOGY
Speaker configuration Dynamic driver + Hybrid subwoofer
Audio reproduction principle Air and body conduction principle
Ear coupling Over the ear / Circumaural  (Ear cushion also acts as a virtual diaphragm)
Number of audio driver 4 (2 on each side)
Microphone 2 internal and 1 external detachable boom typewith 8th Gen CVC technology
Amplifier 2 amplifiers (Built-in)
Frequency response 5Hz – 24,000Hz
Weight 300g
Did you know that we humans do not just hear through our ears but we can feel sound through our body? Human hearing is not very sensitive to low (bass) frequencies and we tend to feel the sub-bass and bass frequencies more than we hear them. The experience of thunder, the thump from drums, rumbles in movie theatres and concerts, explosions etc are all the low frequency audio range and this is something that we can significantly sense and perceive through our body.
To effectively reproduce such an audio experience, loudspeakers and home-theatre systems make use of multiple audio drivers dedicated for each audio spectrum and a sub-woofer unit which is dedicated for low frequency audio that we can feel in our body. However, this experience has been compromised in headphones due to the use of a single audio driver on each side and the lack of specialized audio technology that emulates a sub-woofer system. With these limitations, headphones are not equally effective for wide genres of music and lack a holistic and immersive audio experience.
Sonic Lamb believe that the audio industry in the recent decade has deviated from the core value of improving the audio experience and now wants to bring the focus back on sound and change the very method of reproducing sound in order to add a dimension to personal audio experience.
Created by Navajith Karkera and Jagath Biddappa, a duo of mechanical and electronics engineers, who developed the concept when experimenting on hearing implants and improvised a method of audio transmission without solely depending on the ear, the Sonic Lamb headphone revolutionises the personal audio experience. Using the patented Hybrid Driver Acoustics™, the Sonic Lamb headphones combine the air and body conduction principle to enable people to both hear music (through ears) and, for the first time, literally feel it (through mechanoreceptors in the skin and through bone).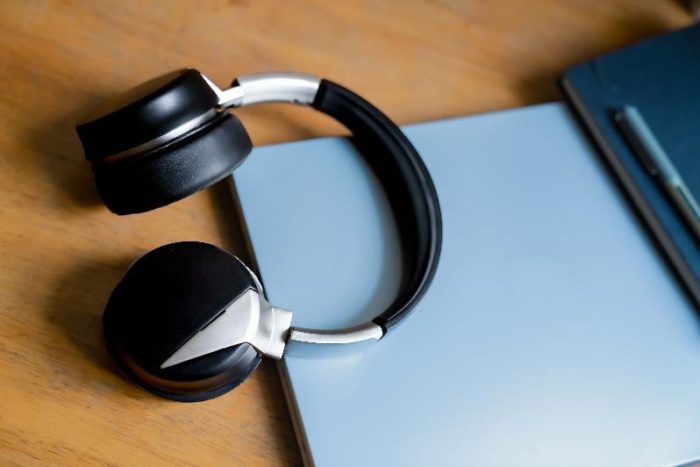 The technology incorporates a full range audio driver to reproduce mid and high frequencies and then transfer it to the listener's ear as sound waves via air, and a proprietary driver that converts audio signal into corresponding mechanical impulse and converts the earpads of the headphones into a virtual diaphragm. This mechanical impulse gets transferred from the earpads to the listeners skin and bone which gives the sensation of feeling the music. The Hybrid Driver Acoustics offers high fidelity audio and emulates a subwoofer unit inside the Sonic Lamb headphone to provide an immersive audio experience – the likes of which can be currently experienced only live in-person, on multi-driver loudspeakers, cinemas and in home-theatres.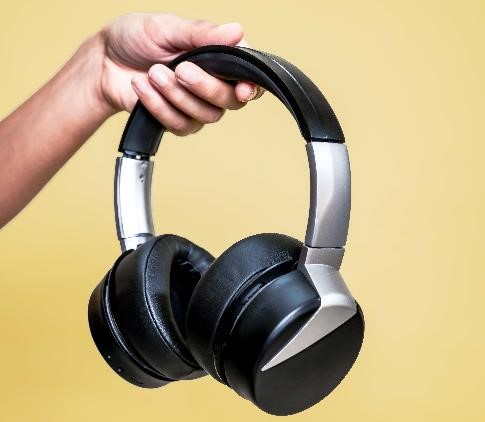 The technology also provides a superior low-frequency audio experience and very powerful bass response without fatigue because the low frequency audio is converted to a corresponding mechanical impulse and transferred to the skin and bone through the earpads instead of directly transferring the low frequency as air pressure waves into the ear.
Additionally, Sonic Lamb provides a one-of-a-kind control interface directly on the headphone which offers 4 modes of personalisation on-the-go (Hear, Feel, Immerse, Beast) to users. This feature enables the user to dynamically customize/personalise through the four modes based on music genre, preference and use-case (podcasts, calls/meetings, movies, gaming).
Other features:-
Enhanced calls and meeting- The Sonic Lamb headphone is integrated with 2 internal microphones, one dedicated to capture just the voice and the other to suppress ambient noise for calls and meetings. On top of that, the headphone also features an additional detachable boom for further enhancement of voice quality during important meetings and gaming sessions.
USB wired connectivity – Digital Audio Interface enables users to not just charge the Sonic Lamb headphone using the USB cable but also use it simultaneously for high resolution wired audio connection with laptop, PC and Smartphone for studio quality audio streaming [24bit, 96kHz]. Additionally, there is no need to carry an additional aux cable for a wired connection. Playback quality remains consistent across all of the streaming devices as there is no middle layer between the music source file and the headphone. The headphone directly streams audio data from the source file and users can simultaneously charge and listen to music via USB through any USB enabled media device.
Custom setup and hearing test – A quick 2 minutes hearing test on the Sonic Lamb headphones and smartphone app allows users to create a custom tuned sound profile based on their individual unique hearing sensitivity.
Bluetooth – Multidevice connection capability enables users to connect the headphone to 2 different devices simultaneously both in Bluetooth only and Bluetooth + USB mode so that users can connect to their laptop for meetings or music and also answer calls or hear notification on their phone without having to deal with the hassle of switching the devices.
The Sonic Lamb headphone is available on Indiegogo from 9th of November 2022 until 14th December 2022 with super early bird pricing starting at $199/£173. Delivery is expected in March 2023 available widely on E-commerce platforms from October 2023. Hopefully we will get some in for a full review.