The OneOdio A10 2-in-1 hybrid active noise cancelling headphones with ambient listening mode and talk-in technology are ideal for travel, home or office use.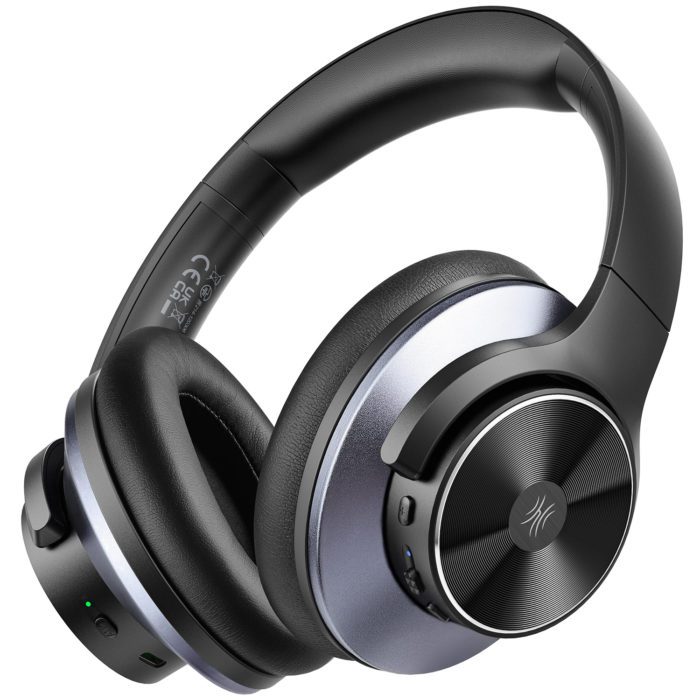 OneOdio, the manufacturer of professional grade audio equipment has released the A10 Hybrid Active Noise Cancelling Bluetooth Headphones. With both wired and wireless functionality and equipped with unique Talk-in through technology and Ambient Listening Mode, wearers will no longer miss any important flight/train information when on the go.
Specifications:-
 Frequency Response: 20Hz-20kHz.
 Bluetooth Range: 10m/33ft.
 Impedance: 32 Ω.
Battery Capacity: 750mAH.
Driver Diameter: 40mm.
Charging Time: 2.5 hours.
Using Time 1: 35 hours (ANC+BT).
Using Time 2: 54 hours (BT only).
Using Time 3: 50 hours (ANC only)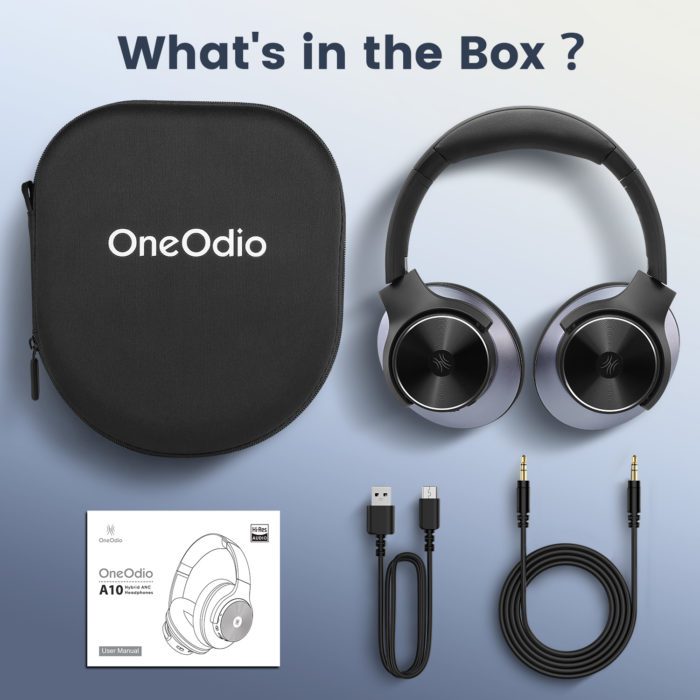 Features:-
Hi-Res Audio Verification
Hybrid Active Noise Cancelling Technology
Ambient Listening Mode
Talk-in Technology
High Protein Memory Earmuffs
40mm Dual Dynamic Drivers
Included in the box: OneOdio A10 Active Noise Cancelling Headphones, Carrying Case, Airplane Adapter, USB-C to 3.mm Audio Cable (1m), USB-C Charging Cable
The Hybrid Active noise cancelling technology reaches a depth of 35db, meaning that 95% of low and mid-range noises are completely blocked whilst the headphones are in use. This high-quality noise-cancelling technology ensures music and podcasts can be enjoyed without distractions from the outside world, creating an uninterrupted listening experience for users. The ANC can conveniently be turned on and off with a simple press of a button, meaning users may flip between noise-cancelling and ambient modes as required.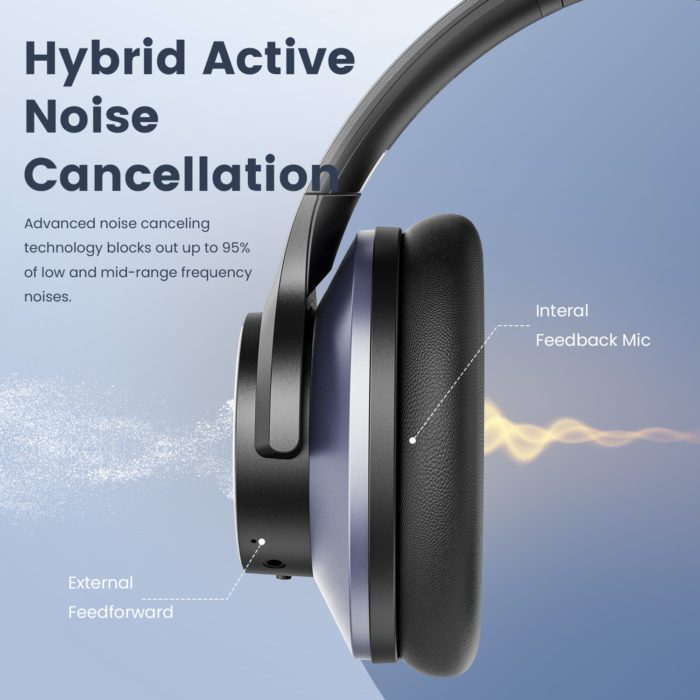 Featuring an ergonomic design, the A10 headphones are manufactured with comfort in mind; the earpads are equipped with true protein memory foam to allow users to wear them for hours. In addition to this, the flexibility of the headband allows the headphones to fit all head sizes, ensuring a comfortable fit for users.
With a total of 45 hours of playtime, users can enjoy long periods of uninterrupted listening, making them ideal for long journeys. As well as the long listening time, the headphones also support quick charging, meaning just 5 minutes of charging, supplies users with another 2 hours of use.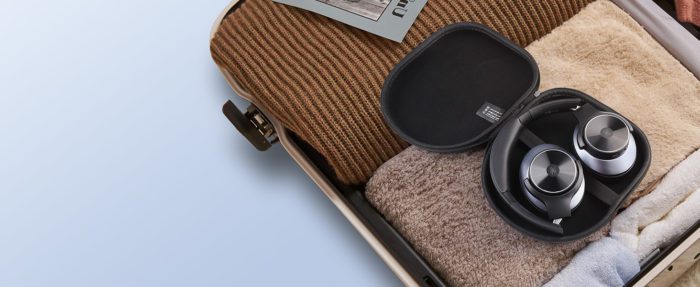 Supporting Bluetooth 5.0, the OneOdio A10s have a stable wireless connection, so users can rest assured that their music listening sessions will go uninterrupted. The A10 headphones can also be connected to smartphones and laptops via USB cable if required, allowing playback without the need for Bluetooth. With the included carry case, the A10 headphones are the ideal travel accessory for any music lover.
We have asked for a set of these new headphones, so hopefully we will be able to do a full review in the near future.