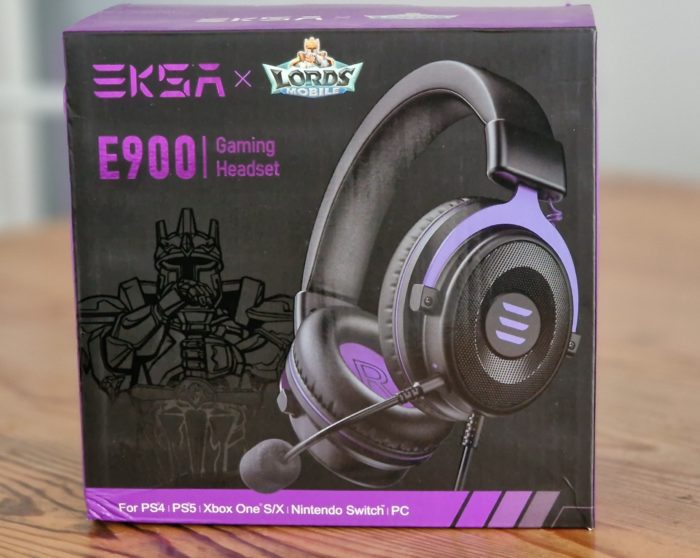 Specs Headset:-
Connection Type 3.5mm
Driver Diameter 50mm
Impedance 32 ohms +/- 15%
Sensitivity 118 +/- 3dB
Frequency Response 20 Hz -20kHz
Specs Microphone :-
Size 6.0 ,, * 2.7mm
Sensitivity -42 +/- 3dB
Impedance 2.2Kohsm
What's in the box :-
EKSA E900 Gaming Headset.
Detachable Microphone.
3.5mm Audio Cable.
Y Splitter Extension Cable.
Carry Pouch.
User Manual.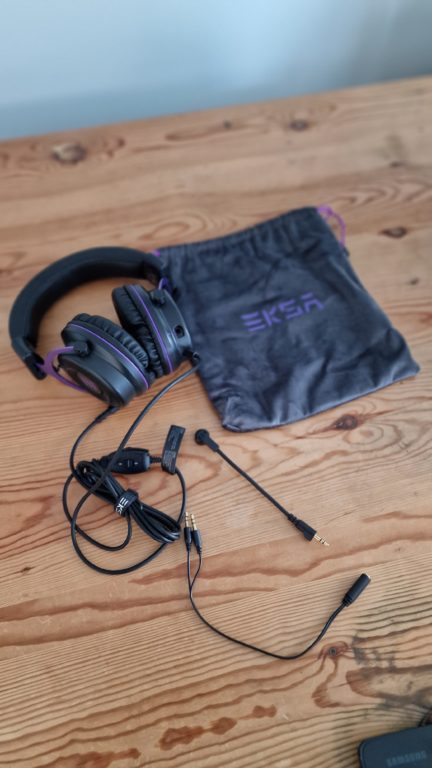 One of the most important things to check for when reviewing a headset especially a gaming headset is how well a headset fits. If it hurts after a few minutes, then it definitely won't last through a short gaming session, never mind an on-line marathon.  I found that the EKSA E900 have a really comfortable fit and doesn't exert too much pressure. The cups settled around my ears perfectly and didn't overly pressure my ears, the cushioning is plenty comfy. I found that these headphones fitted comfortably and adjusted to my head well without feeling like they reached their limit.
During testing, I also found that the sound quality on these headphones was excellent considering that they are classed as a low cost set. Volume-wise, they can get really loud as well as really quiet, and they don't have issues with bass or high-pitched notes. Of course, if you want super good sound quality, you'd need to pay more for a more expensive headset. But this one won't disappoint for the cost.
I spent several hours playing online multiplayers with friends while testing this headsest. During that time, my friends were able to hear me clearly and consistently. After a while, I switched my headset with my son to see how well the sound came through from the other end. The noise cancelling works surprisingly well considering how inexpensive this headset is.
The microphone is flexible as well as detachable, I was able to move the mic away from my mouth went I needed to. And being detachable meant I also removed the mic whenever I played on my own. (Just in case my swearing at being killed every 20 seconds was broadcast far and wide.) There is also an inline volume control and mute switched fitted to the nice long cable.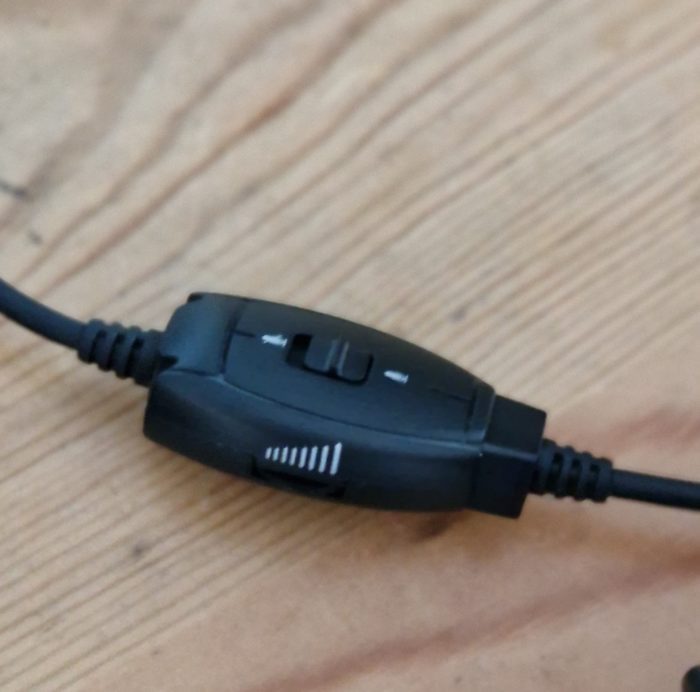 In addition to the headset, you get a soft microfibre carrying bag, a Y splitter cable meaning the headset can work with a wider range of products, which is a big plus. I measured the EKSA E900 cable at over 7 feet long. This can be both a pro and a con depending on how you're using the headset. The cable is plenty long for you to plug it into a device and then manoeuvre (insert ducking and diving like a mad man when getting carried away with some online Call Of Duty) around comfortably from your computer chair or couch. However, it can also be excessively long for some folks. There is a Velcro cable tie included on the cable, so you can wrap the excess length up and make it more manageable if necessary.
If you play music at a moderate or loud volume, people around you will definitely suffer from second-hand listening I had to turn it down quite a bit before people round me no longer heard any sound bleed coming from my head. That being said, this isn't the kind of headset typically used in public, but if it's just at home gaming this won't be a problem, the shouting at the game on the other hand?
Some listeners might not be able to pick up on this or might not even care, but these headphones don't provide the most detailed sound. Notes can come through slightly muffled or even a tad echoey. But it isn't the worst I've heard. I'd just warn that if you care about sound quality that you might want to consider a more expensive option. But given how inexpensive these headphones are, the sound quality is really good.
Conclusion:-
Considering the cost, the EKSA E900 Stereo Gaming Headset are great, the headset handles a wide range from high pitches to low bass tones, and the volume doesn't feel limiting. The simple microphone is not only bendable but also removable. And since it does an excellent job of blocking background noises, you're more likely to be able to come through clearly for your friends to hear during online gaming sessions.
There is a decent amount of bleed when wearing the headphones, so those around you will definitely hear your music if the volume is at a moderate or high level. For that reason, I personally wouldn't want to wear them in public. However, they do make for excellent gaming headphones for your home consoles and computers. Considering that they don't cost very much, they're a really good option for any gamer.