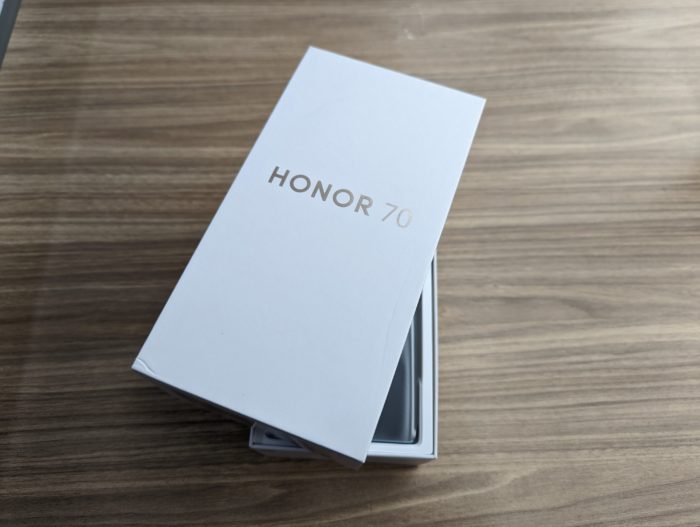 So now that the hype has worn down from Thursday night's unveiling at the Honor 70 launch event have had a bit of time to decompress and get my thoughts together. Most importantly I have also had the chance to do the unboxing of the phone with the obligatory video which can be seen below. before we get to that though I would like to have a quick look around the device in better lighting conditions than we had at the launch event.
Staring at the top is where we will find the normal pinhole speaker and that is it.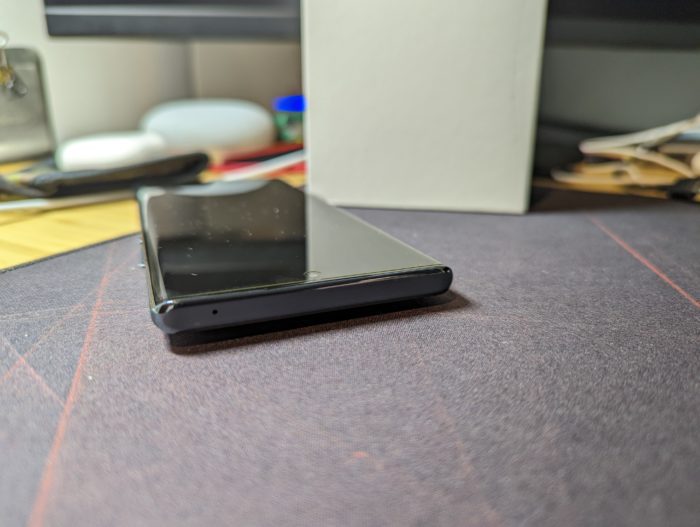 Moving down the right-hand side we can see the volume rocker switch that sits above the power key which will also acct as a Google Assistant key on a long press if you wish to set it up this way.

Around the bottom things get a little bit busier here as we have a dual sim card slot, one of the speakers (this one is bottom-firing), another pinhole mic and the USB Type C port that Support Honor's propriety SuperCharge tech at up to 66w in this instance.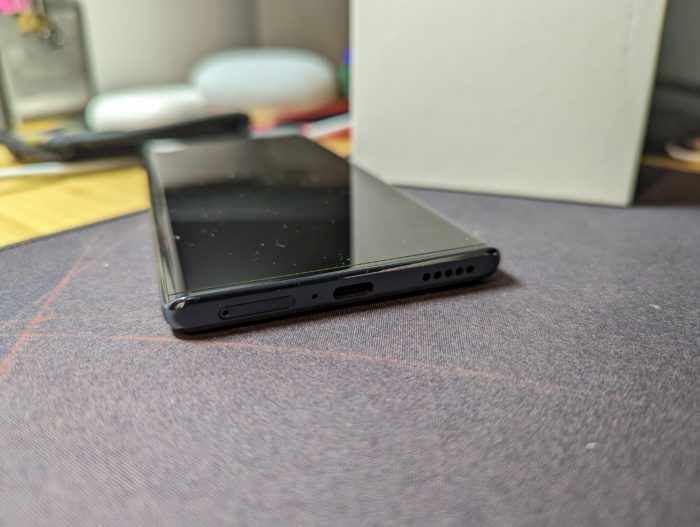 The sim card slot does have a waterproofing ring around it but this phone does not have an IP rating, unfortunately.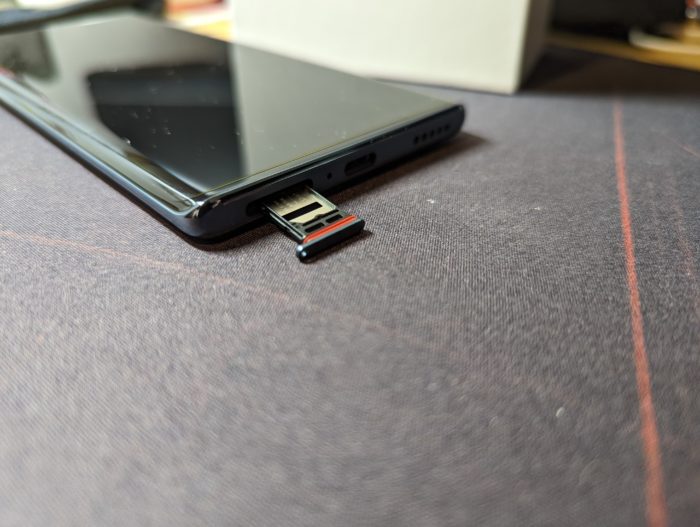 On the left-hand side, we are met with a barren expanse of nothingness which is fine with me as I am right-handed but could be annoying for left-handed users but then this is true of most phones on the market.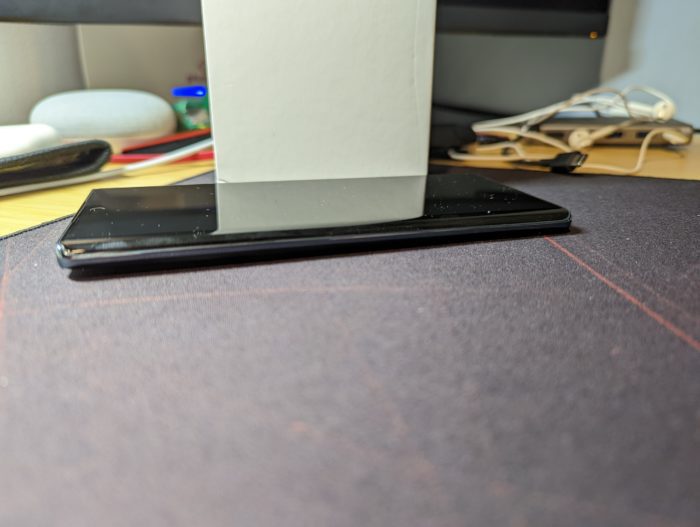 Going around to the back is where we find the gorgeous shimmery, colour-changing (it is subtle but it is there) back panel which I believe is toughened glass but at this point, I am not certain. It does feel good and it is not a fingerprint magnet which I really like.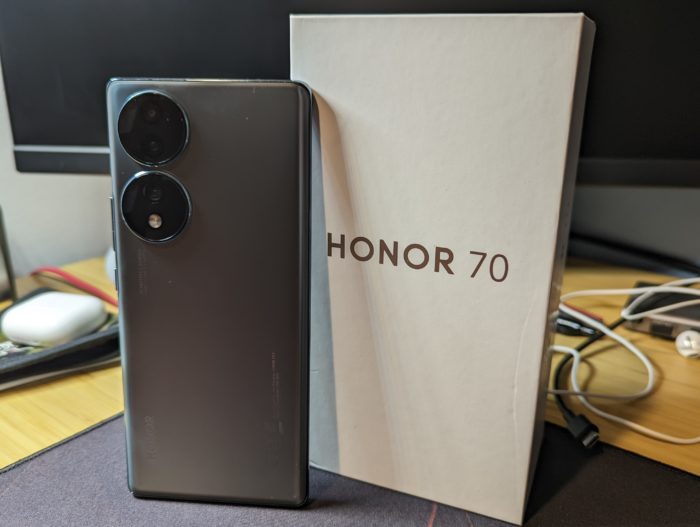 Nestlered up in the top left quarter of the phone is where we can find the twin camera setup which consists of three different camera sensors including the world's first Sony IMX800 54MP Super Sensing Main Camera (f/1.9 aperture), a 50MP Ultra Wide & Macro Main Camera(f/2.2 aperture) and a 2MP Depth Camera (f/2.4 aperture). These cameras will also pull double duty and work video recording along with various AI tweaked and assisted modes. I am looking forward to trying them out, especially Solo Shot.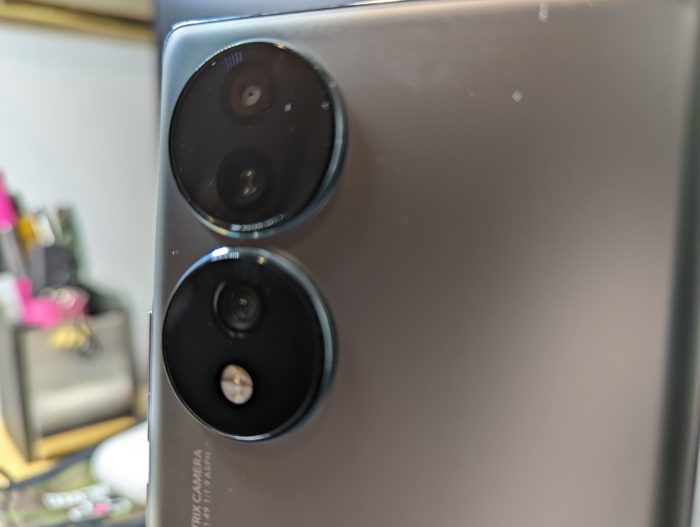 Up from the have the Display along with a 32MP Super Clear Selfie Camera (f/2.4 aperture) hole punch camera that again will work for video and AI Assisted modes for those all-important selfies.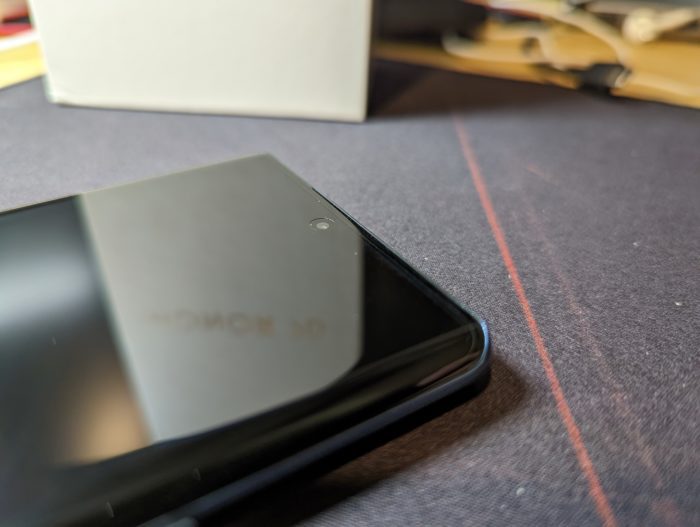 Above the display is the earpiece which is nestled into a minuscule gap between the edge of the frame and the screen itself.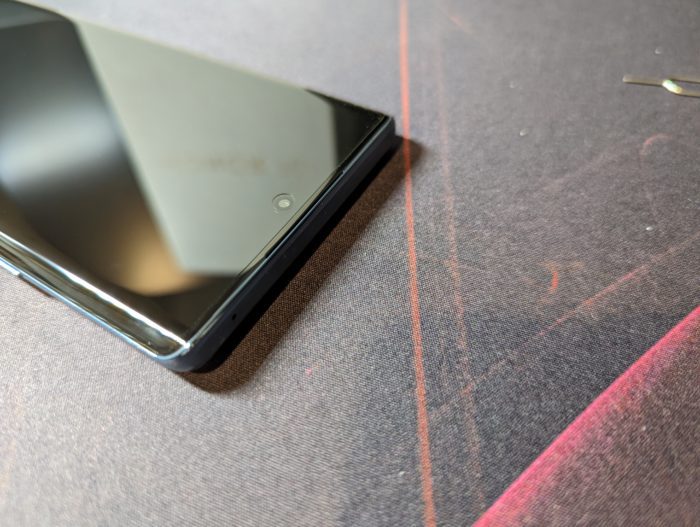 Onto the display though. This measures in at 6.67 "diagonal and has an FHD+ 2400 x 1080 resolution with a PPI of 395 and a 20.1 aspect ratio. It will support 1.07 billion colours and it is rated for DCI-P3  with a wide colour gamut.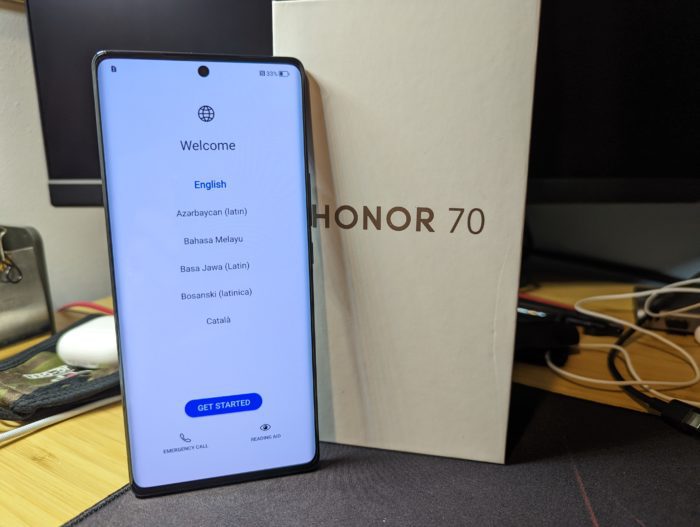 I have to say it looks really good and I am a fan to see that it has a variable refresh rate although this is limited to 60hz or 120hz instead of being infinitely variable like on some other devices. I also have to say that I really do like the curve to the edge of the phone. It feels really smoothly done and natural and it makes the phone feel a lot slimmer than it actually is.
here are a few more shot in comparison to the Oneplus 10T which I am just finishing the review of.
Size wise they are very similar with the Honor 70 being a bit thinner shorter and narrower. It could be said that these phones are targeting a similar market but more of that in the OnePlus 10T review!
Overall this is a nice-looking phone albeit with a few missing compromises ie no stereo speaker setup, no official IP rating and of course no headphone jack or expandable storage. however, this is also a phone with a premium feel for a mid-range price and that is very important.
I was talking to a colleague today bout this phone and he is coming from a Huawei P20 Pro, he has been looking to upgrade for a while but likes the design language of the P20 pro along with the features. Now he hasn't even seen or held the phone yet but he is very keen to see it as soon as possible. it could very well be a potential upgrade for him as it has the features he wants for a price he wants to pay
Here is the unboxing video that I promised above for your viewing pleasure
So what is that price and how and where can I get one? If you are after the Emerald Green, Midnight Black or Crystal Silver then these can be had for £479.99 for the 128GB 8GB RAM version. If however, you demand a bit more storage then you get the Emerald Green or Midnight Black in 256GB Storage for £529.99 (currently not showing on the website).
They are currently available to preorder from HiHonor but you will get a free pair of HONOR Earbuds 3 Pro which are usually worth £169.99 if you order before the 16th of September while stocks last. Preorders deliveries will arrive by the 2nd of September. This is also when it will available to buy from other stores such as Argos, Currys, Amazon and other mobile retailers.
I will be of course using the phone as my daily driver for the next few days and will be sharing a full review as soon as possible with you right here on Coolsmartphone.