On Thursday I was able to attend our great capital of London to attend a launch event being hosted in the Tate Modern to launch Honor's latest flagship in the UK the Honor Magic 4 Pro.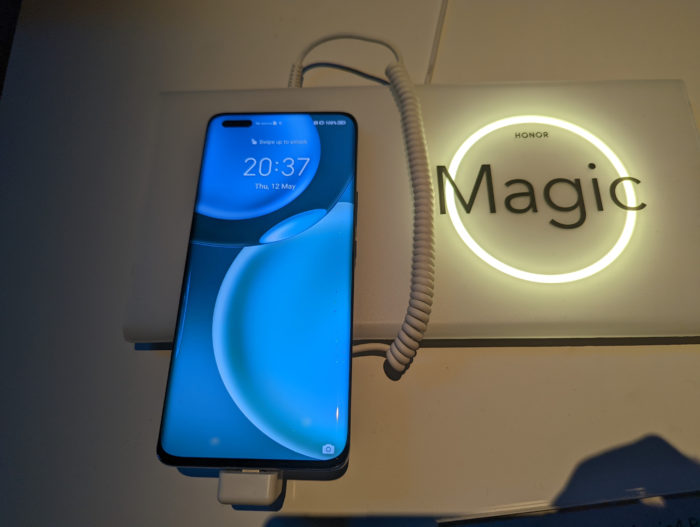 A few other ancillary devices also accompanied the phone's launch in the form of the new Honor Watch GS 3 and the Honor Buds Pro. These other devices were mentioned in passing, but the event's main focus was all on the Honor Magic Pro 4.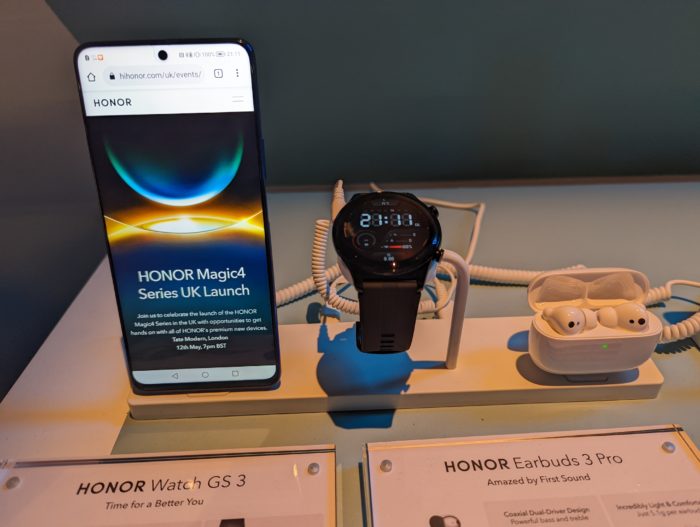 This is a true Flagship contender from the reawakened brand of Honor and it has some pretty big claims that from an initial first look it will be able to stand up to.
I got a very brief hands-on whilst I was at the event, but I will be conducting a full review of the device in due course. Before I dive into the details of the device I will cover the important news about what this will cost for you to buy outright.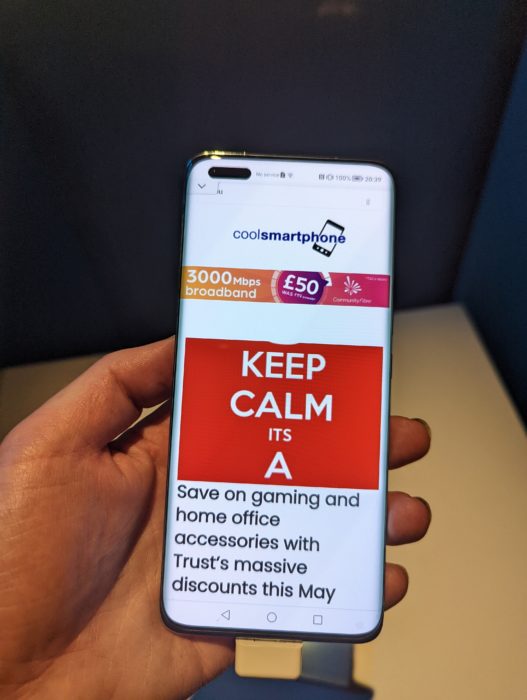 The Phone will be launched in two different colours with both being available with a Storage of 256GB and 8GB of RAM with a launch price of £949.99. it will go on general sales on the 27th of May however if you are looking to grab a great deal then the pre-orders will open tomorrow for the same price with some added goodies in the form of the Watch GS 3 Ocean Blue & SuperCharge Wireless Charger Stand & Magic 4 Pro PU Case. This deal is available from 13/05 to 26/05, and is a gift package worth £324 which is nothing to be sneezed at!! See more at this link Honor Store
In terms of the event, it went through quite a lot about what makes this device a great new device for Honor to bring to the market i am going to go through some of the highlights now. I will try and give you a bit of a feel for the device from my limited hand on time that i was able to get and the presentation that we witnessed.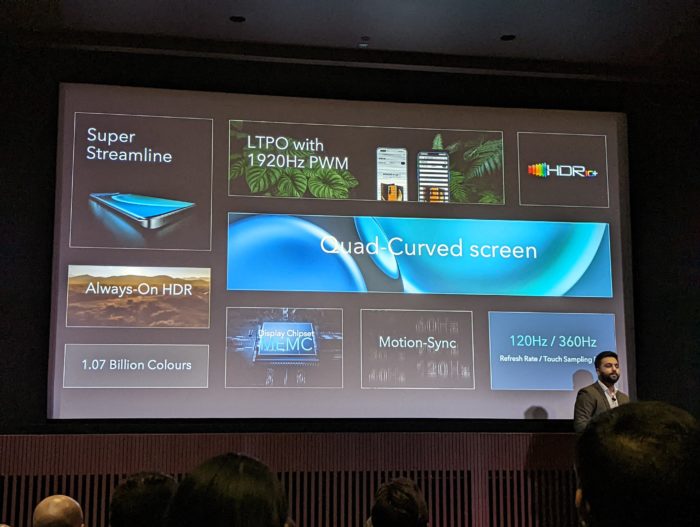 The display of the phone is one of its key features as it should be given that this is where you will interact with the phone. It is comprised of a 6.81″ Flex OLED panel which is of LPTO construction. The Screen also sports an eye pleasing Pulse Width Modulation rate of 1920Hz so it should be kind to your eyes. In addition to this, it will allow for an adaptable refresh rate all way down to 1 Hz and up to 120hz. This is called Honor motion Sync and is new to the Honor Magic 4 Pro.
The screen resolution comes in at 1312 x 2848 giving a PPI of 4060 whilst also being able to display 1 billion colours. We also have 100%DCI-P3 colour gamut support and HDR 10+. All of this display wizardry is actually made possible by the phone having its very own display Chipset which allows the active conversion of low frame rate videos to a higher frame rate resulting in silky smooth video, which in itself will have also be uprate to HDR by the Always on HDR technology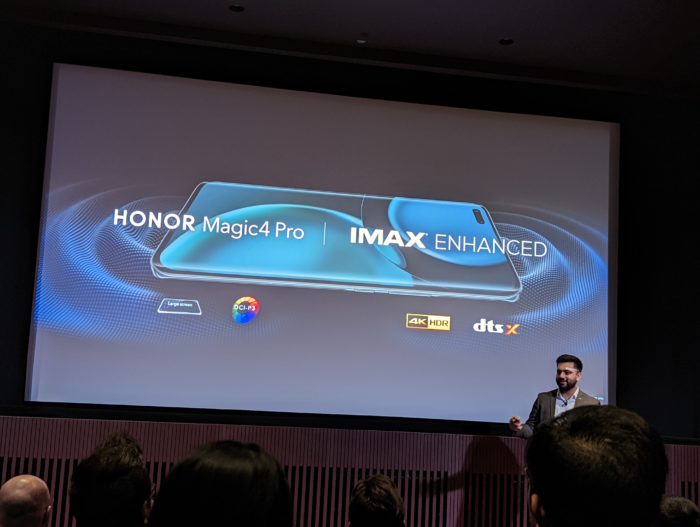 Moving onto the next big feature of the phone, the camera. When you look at the phone from the back you are greeted with the camera module which Honor is referring to as "The Eye of Muse"!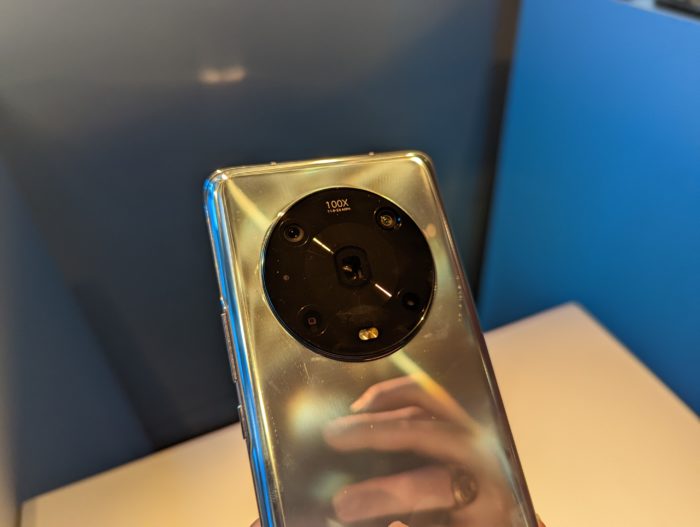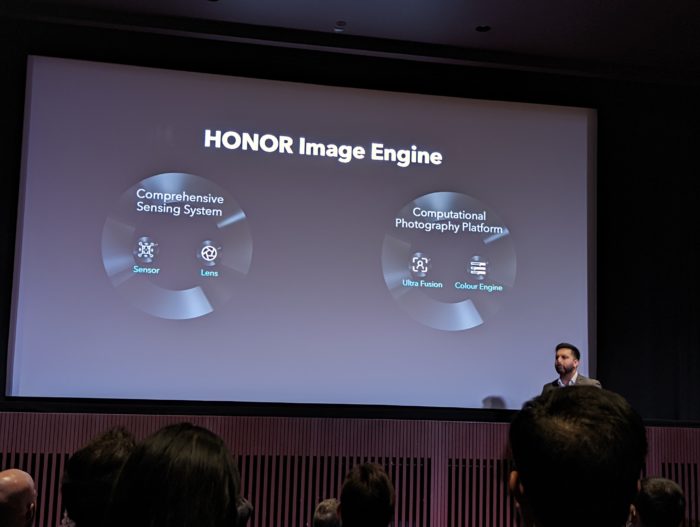 Whilst this may be some very fancy marketing speak there is indeed a lot going on around the back of the phone. So within this module are 3 camera sensors, comprising a 50Mp Main Camera, a 50MP Ultrawide and finally a 64MP Periscope Telephoto unit. In addition to all of the main sensors, we also have an 8×8 dTOF multipoint laser focus sensor to ensure that the camera is as focused as possible in the quickest amount of time. Lastly here is a Flicker sensor to reduce that flicker effect when taking photos.
Here are more detailed specs for all the camera sensors.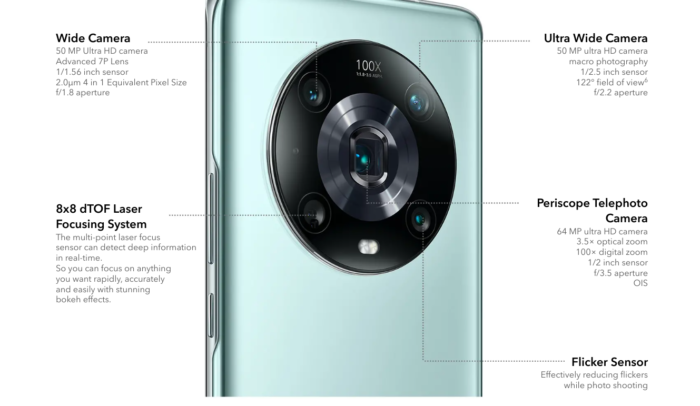 I think it fair to say that this camera sounds mighty impressive however these sensors are not any good unless there is a great computation behind them. This is where Honor's Ultra-Fusion Computational Photography comes in. This enables the device to produce high-definition images in stunning clarity, even when shot from afar.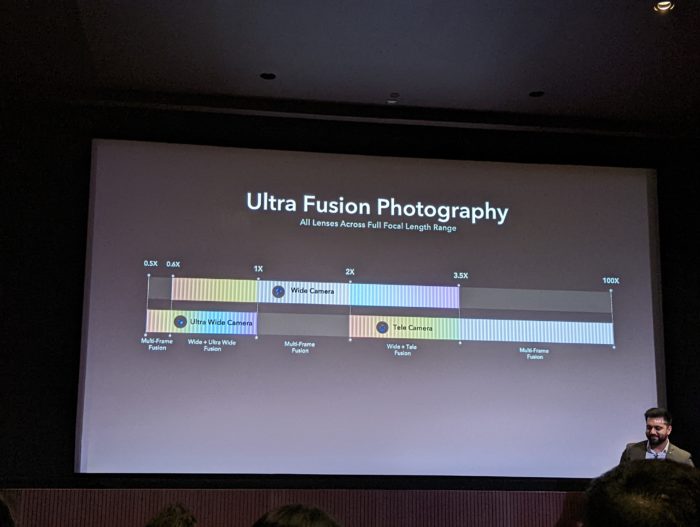 In essence, the idea behind this is that the camera sensors will all work together to produce the best focused, sharpest and cleanest image they can. The computational side will stitch all these images together and apply the colour engine to create the final image all of this in mere seconds. This is all being powered by the heart of the phone the mighty Snapdragon 8 Gen1 Chipset which is included Snapdragon Sight which is the ISP for the camera.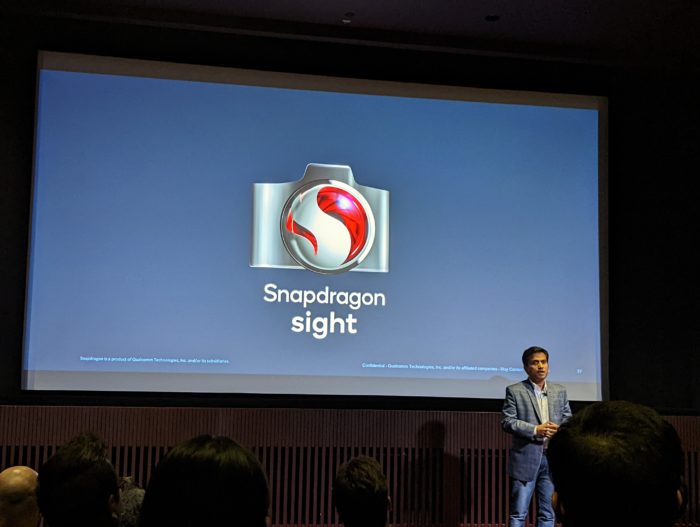 Now before I move entirely away from the camera I also want to circle back around to something I mentioned earlier, which was IMAX Enhanced. This is a term we are used to seeing in Cinemas these days so why am I mentioning it on a phone with a relatively small display (when compared to the behemoth of IMAX cinemas) Well that is down to something Honor is calling Magic Log.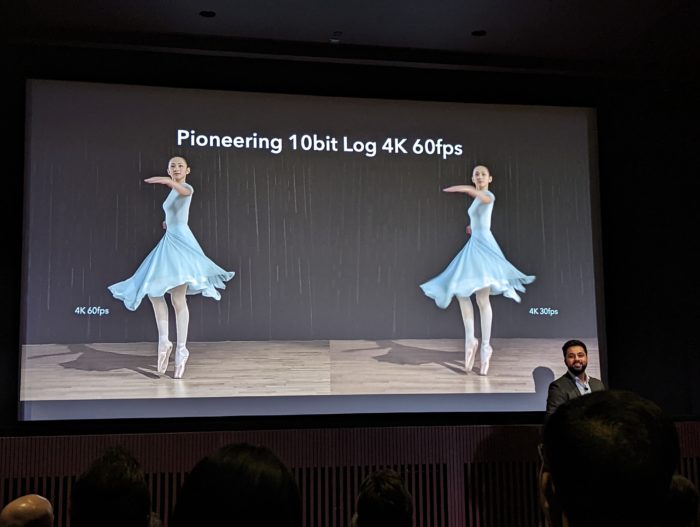 For those in the know, this is the ability to capture videos in a glorious 10bit 4K 60fps thanks to Log recording. What is Log Recording and why should I care will here is an explanation in as simple terms as I can put it or understand it! Essentially when recording using a log (logarithmic)profile you are able to preserve the dynamic range and tonality of what you are recording better The end result is that when you playback the finished article you will get much truer to life representation of the footage. Having more dynamic range to play with will also allow for more flexibility when it comes to editing the masterpiece you just captured. So this will be beneficial to any budding Stephen Spielbergs out there and also to those who just want to up their ticktock game alike!
So that cover of the two biggys Display and Camera next up is power and as I have already mentioned this comes with the very latest from Qualcomm in the form of the Qualcomm Snapdragon 8 Gen 1 5G Mobile Platform. This is supported by the latest Qualcomm 7th Gen AI Engine and Cortex-X2 CPU Architecture Allowing the phone to deliver amazing speed and processing for everyday use and intensive tasks such as video editing and high-end gaming. Pair this up with 256GB of storage and 8GB of RAM and you have a great platform for all but the most demanding of tasks.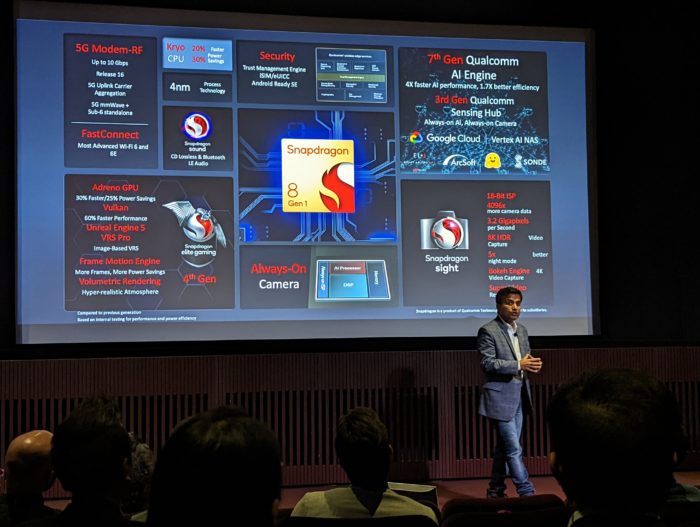 However, with great power comes the concern of poor battery life well Honor hopes to alleviate this by the inclusion of a 4600mah battery that can be recharged either wired or wirelessly at 100w when using the 100W Wired Honor SuperCharge plug or the 100W Wireless Honor Super Charge stand. This will allow up to 100% charge in 30 minutes. This is something I am very keen to test when I get a chance as i currently charge my Pixel 6 Pro on a 10W wireless charger!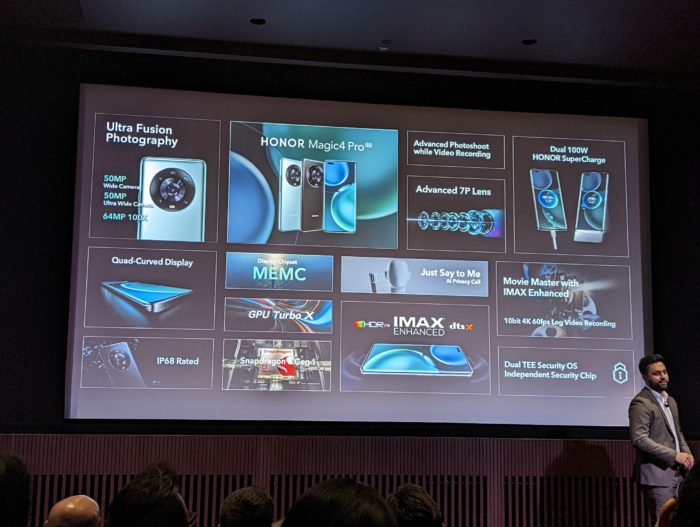 A couple of other very cool feature that the new Honor Magic 4 Pro possess are the following;
Privacy Calling, this s supported by AI and provided by Directional Sound technology via the simultaneous transmission of sound from the screen and the receiver to adjust the volume of the incoming audio so it can only be heard by and not your neighbour in the seat next to you. The two parts will work together to adjust the volume to suit different environments resulting in the caller's voice being all but inaudible to a person nearby.
Qualcomm Sonic Sensor Gen 2 fingerprint reader which is 77% larger and should result in up to 40% increase in recognition of your fingerprint to allow for enhanced security. This is something that will be tested upon receipt of a device for certain!
Also to cap the whole thing off the Honor Magic 4 Pro is IP68 rated meaning you don't need to worry about the occasional spillage or using it in the delightfully British weather!
I mentioned that Honor also released some new headphones and their latest watch and i have included some brief details of these below as not much time was spent discussing these items
Honor Watch GS3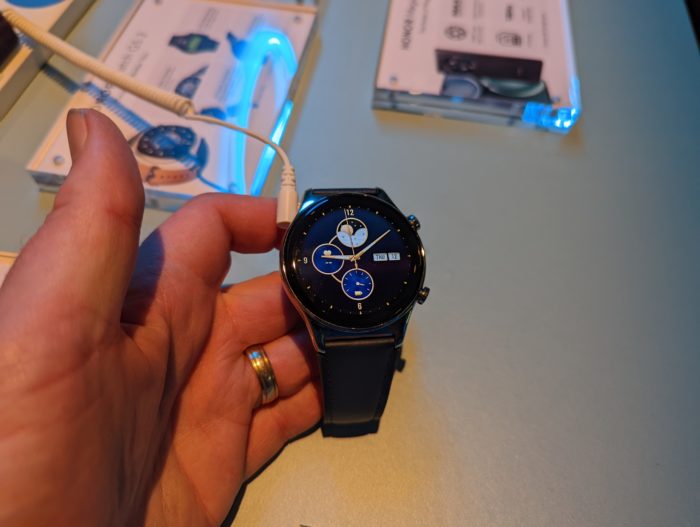 This is the latest incarnation of the Honor Watch series and is a non-Google Wear smartwatch that provides a great array of sensors for all your fitness needs whilst maintaining some style and longevity that you would expect from a smart watch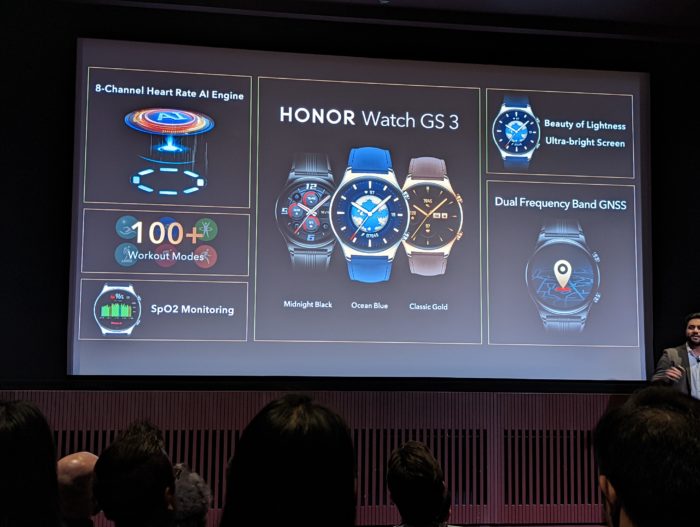 Honor Earbuds 3 Pro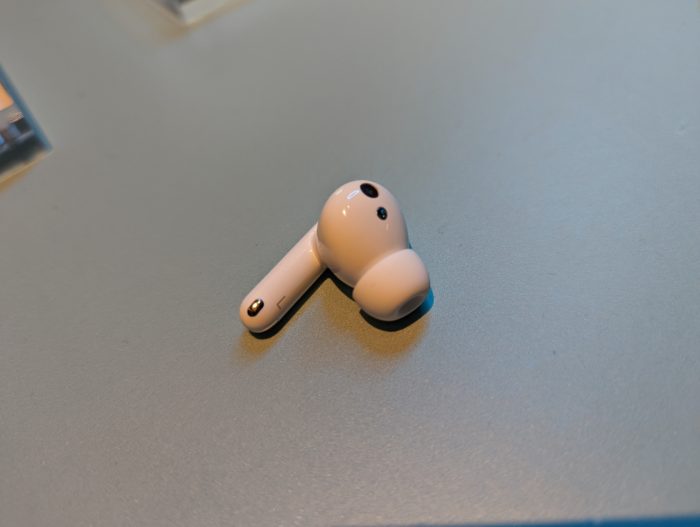 Honor's latest headphone's release feature the world's 1st Coaxial Dual-Driver design and High resolution piezoelectric ceramic tweeter to deliver both rich and delicate sound details and booming bass. They also  support AI Active Noise Cancellation for an enhanced audio experience.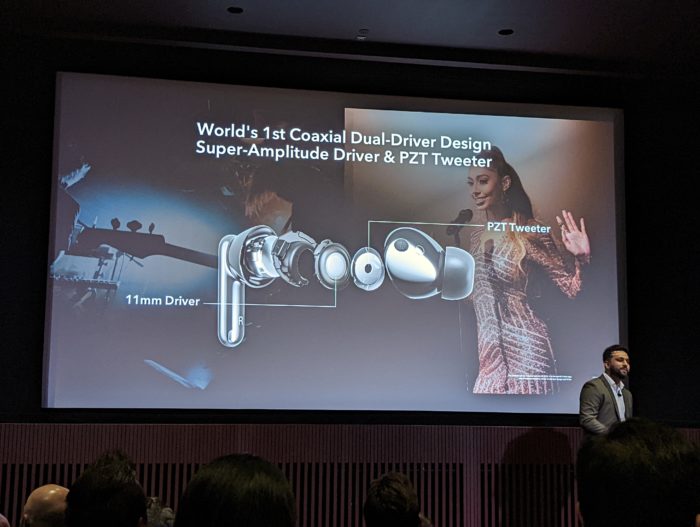 These accessories are available to buy right now from Honor starting at £189.99 for the Honor Watch GS3 and £169.99 for the Honor Earbuds 3 Pro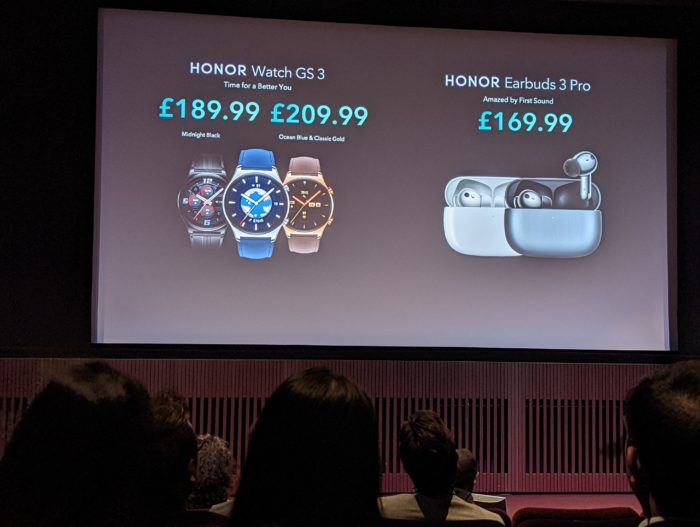 So as i mentioned at the very top of this post all of this can be ordered now from the Honor website. if you are quick and you order before the 26/05/2022 then you will get the bundle shown below plus a SuperCharge Wireless Charger Stand & Magic4 Pro PU Case for free.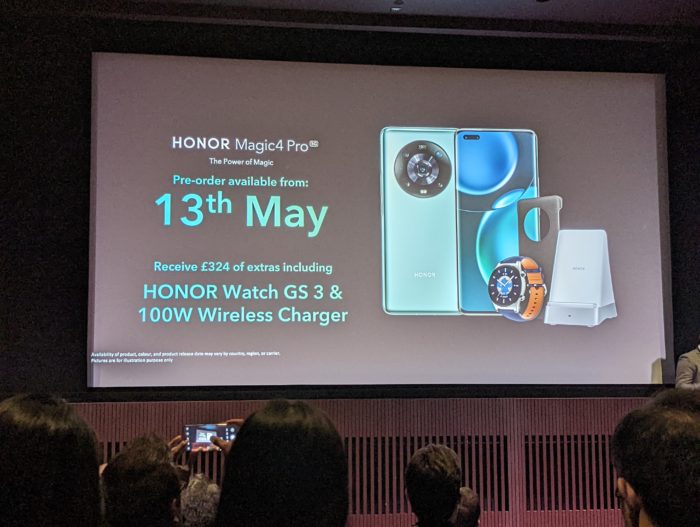 The phone will be released for general sale without the above offer on 27/05/2022 and will be available from Honor, Currys, Argos and Amazon. It will also be available on competitive pay monthly tariffs from Three and Carphone Warehouse. I wouldn't be surprised if it is not also being offered by some of the other networks in the UK but we have not had confirmation of that yet.
I am very excited to see the Honor Magic4 Pro in my hands and I hope that I will be able to bring you the full unboxing and review of the phone very soon.