USB-C power: pass-thru 85W USB-C PD charging

 

4K HDMI: Crystal clear 4K x 2k @ 30Hz HDMI / Full 1080p
USB-A 2.0 / BC 1.2 Charging Port
Headphone/Audio out

 

Length: 2.8 inches (72 mm)
Width: 1.25 inches (32 mm)
Width, including USB-C: 1.49 inches (38 mm)
Height: 0.3 inches (8 mm)
Good Points :-
The convenience of multiple connectors in one small package.
4K capability.
Charging pass through.
3.5mm audio port.
Aluminum exterior shell dissipates heat.
Plug & Play: no drivers required.
Bad Points:-
USB-A connector should have USB 3.0 speed.
4K should support up to 60 Hz.
Some phone cases need to be removed.
In the box:-
Twelve South StayGo mini USB-C Hub
.5 Meter USB-C Extension Cable
Owner's Guide
As manufacturers all move to a universal USB-C connection it's a good thing, but on the flip side we have lost the 3.5mm audio port and SD cards are disappearing as well. You may like to use your device in a variety of ways.  Connecting it to other devices will necessitate the use of an adaptor. The Twelve South StayGo tiny is an excellent USB-C hub with many ports that is also small, easy to use, and capable.
The Twelve South StayGo mini is a small USB-C hub with a male USB-C connector for connecting to your USB-C enabled host device on one side and a USB-C female, HDMI, USB-A, and combination headphone output/audio input connector on the other. Although it is designed to sit flush against the host device, you can use the extension cord to move the connectors if you put a case on your phone or tablet.
It's as simple as taking it out of the box and plugging it in. There are no drivers, control apps, or other prerequisites for getting started. If you have a case on your device, you can connect it with simply the cable, giving you more flexibility in positioning and peace of mind if you use it in a situation where having something protruding from the side would be a safety hazard. When you connect the StayGo mini to other devices, you have a lot more options for how you can use it, whether it's for placement, connecting to external screens, plugging in headphones, reading and writing to USB drives, and so on.
I was able to connect my S21 Ultra and Surface Book to my TV to watch movies and other content from streaming services. This hub can also be used for giving presentations, with an iPad or laptop hooked up to a TV or video projector.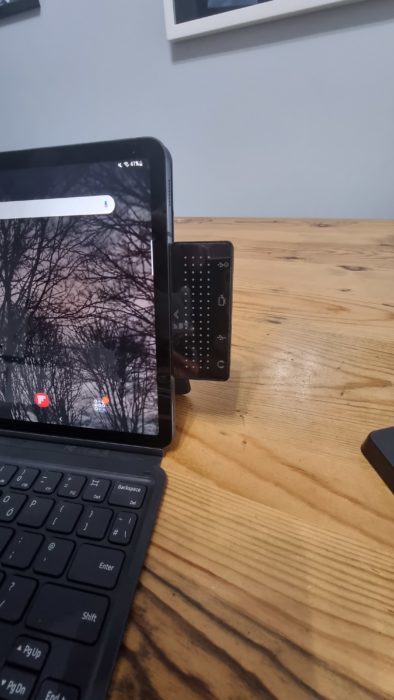 With the removal of built-in headphone ports from many newer models, using headphones with tablets and some PCs has become increasingly difficult. Using audio out and input from a headset, both with the 3.5 mm connector, this eliminates that problem as well. To transfer files, I used the USB-A connector to connect thumb drives to S21 and Surface Book. Unfortunately, the transfer speed is only USB 2.0, so it won't be speedy, but it was  convenient for moving photo's etc and accessing smaller files as needed.
You can hide the connectors behind your computer or tablet with a 1.5-foot extension cable, keeping your desk neat while yet delivering the connections you need to be productive or engaged. If there's something you need to plug in and unhook frequently, this can also be utilised to move the connections forward and face you.
As with similar hubs I've tested I wanted to see if this would be compatible with both my S21 Ultra and my Galaxy Tab S7 and it was, not only did it give me the full Dex experience when connected to a external display. I could charge my devices listen to headphone's and connect a keyboard and mouse, great when your away from home, or access to a laptop.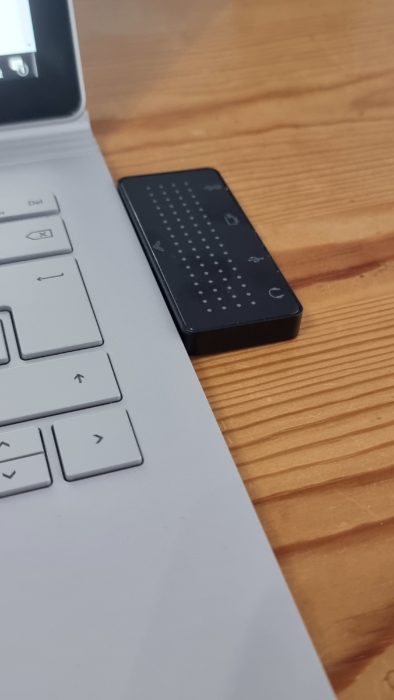 Another small regret is the close proximity of the connectors. Trying to connect HDMI, USB, and headphone ports at the same time proved to be a challenge. Because HDMI connectors can be bulky, I couldn't plug them in at the same moment because I had a larger USB drive next to it. The USB drive and headphone connector I was using had the same issue. This problem might potentially be solved by adding another 1/4′′ or so between connectors.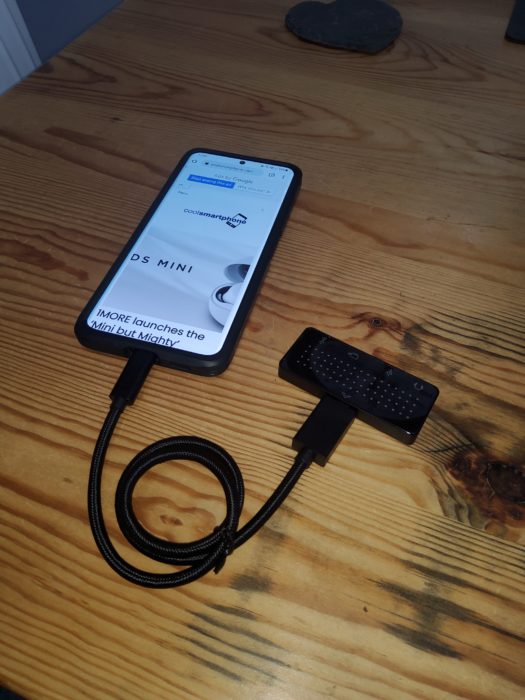 Conclusion:-
The StayGo Mini is available from Amazon  or from Twelve South for about £59 yes that is a little on the expensive but a  dock like the Twelve South StayGo mini gives you more options for connecting to the devices you need most in a small, but very well made affordable package, that feels like it will stand the test of time. I for one will be popping one in my accessories bag.