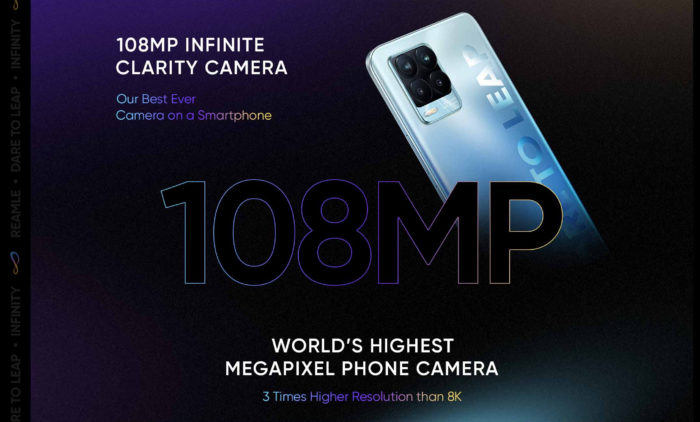 You may have noticed that we have been busy with a new device from Realme over the past week or so. This has been the brand new and just released Realme 8 Pro. I have been lucky enough to have been able to use the phone for the past week and a full review is on it's way to you very very soon.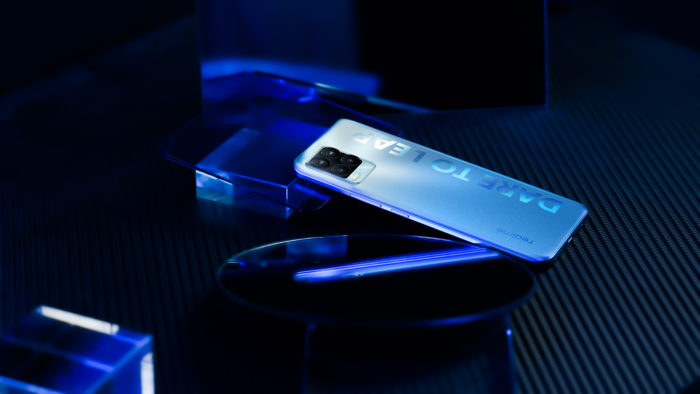 For now, though I wanted to cover the announcement and focus in on a few of the key areas from it.
So unlike a few other companies out there, Realme are going to be selling the phone through Amazon in the UK and it will be available on the 31st of March for an amazing price of £279. Yes, you read that correctly £279 for a phone with a 108mp camera onboard!! Not only that but it is one of the only new phones on the market to still include the 3,5mm headphone jack. incidentally i should also mention that you can buy the phone from the Realme website as well as well. As for what you will get for that £279 well apart from the massive camera sensor and the 3.5mm headphone jack you also get some other very cools specs.
Highlights include a Super AMOLED panel courtesy of Samsung that measures in at 6.4″ and is Full HD. It is a bright panel and can achieve 1000nits under sunlight mode which is pretty sweet. I have seen this in action and I can report that is works really well.  The touch screen has a really high sample rate as well of 180Hz for better touch responsiveness which will help when enjoying games on the go. Again something that the phone is surprisingly good at.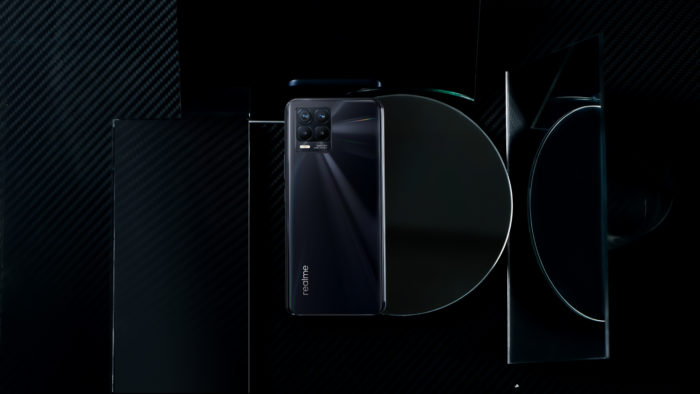 I say this is surprising above but it shouldn't be, as the phone comes with the Snapdragon 720G chipset onboard along with Adreno 618 GPU and 8GB of RAM. This a great combination as it gives you enough power for some casual gaming but has a good balance against battery life and longevity.
As for the battery and charging this is another highlight, not so much down to the battery but more along with how fast it will charge when you plug it in. This is because the phone is capable of receiving power at an awesome 50W  thanks to Realme's Superdart Charger technology. This is provided by the included charger that comes in the box which is a nice touch that is often overlooked. The 4500mah battery can be refilled to 100% in 47 mins and a 17mins charge will give a 50% charge. For this reason, i can forgive the lack of QI charging and at this price charging this fast is nothing to be sneezed at! The really cool part is that the inbox charger is not just rested for 50W it is actually rated for 65W meaning it can power other devices that use the power delivery standard.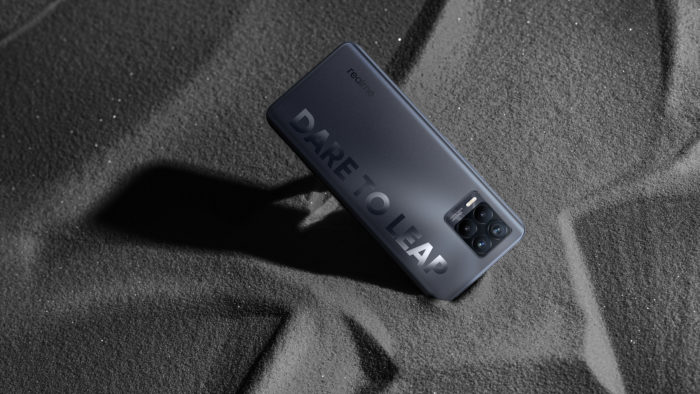 The last big highlight before I dive into the camera is the design. I feel this may be an area where people are a bit disappointed at their first glance but I really do like this design and especially the back of the phone. It is so nice to see a back panel that is not made of glass. Now I know this is the norm for the mid-range phone but we have something a bit different on the Realme 8 Pro. The designers have used the AG Process top to create a truly stunning and textured finish for the phone. At first glance, the back panel just looks a bit plain and uninteresting but when you look at it closer you will see something a bit special. The marketing spiel suggests that you will be able to see a textured crystal-like surface. This combines a glossy and matte finish in one whilst being rough and delicate at the same time. For me, the most important thing about it is it adds just enough grip so you can hold the phone without the fear of it plummeting towards the ground!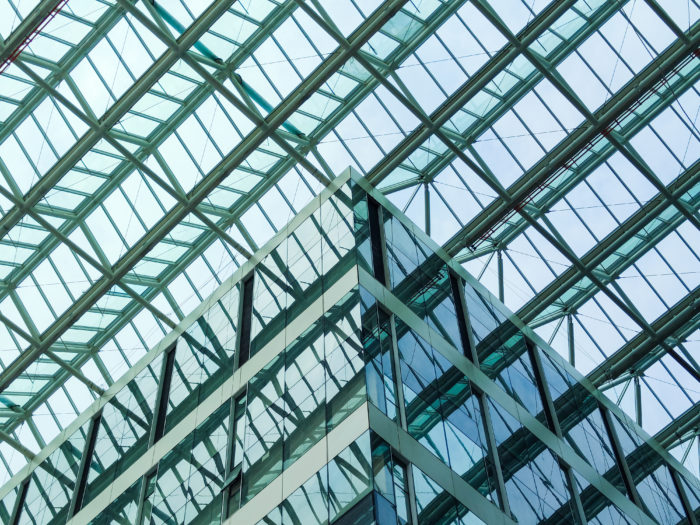 So the big highlight and the one that everyone has been talking about is the camera and in particular the 108mp camera. So to put things in perspective this is the same sensor that was being used by Samsung in so much as it is actually a Samsung Sensor the HM2 to be exact. This supports a lot of very cool features such as ISOCELL Plus, Smart-ISO, 9 in 1 Pixel binning. These all help the camera sensor in the trickiest of conditions low light. There are however many more benefits of using such a high megapixel camera unit and one of them is 3 x Zoom in the senor itself. This allows you to have near optical zoom quality without losing much in the way of quality.
In addition to the above features, the camera now supports a litany of different shooting modes to allow you to find your perfect shot and all these are possible using a combination of AI-powered algorithms and the capabilities of the massive sensor. Here are all the modes including a wealth of video modes as well.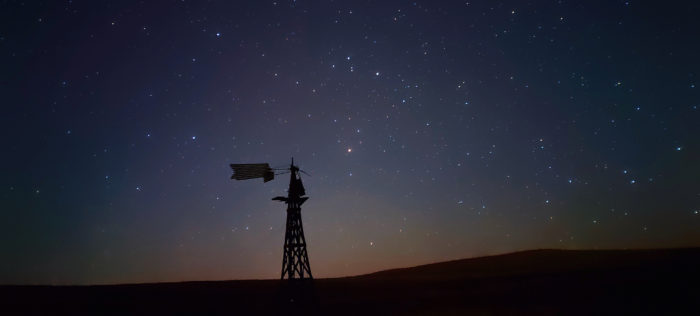 Photography modes:-Starry Mode, Tilt-shift, Dynamic Bokeh, Neon Portrait, AI Color Portrait, Ultra 108MP Mode, Super Nightscape, Panoramic view, Expert,  Portrait Mode, HDR, Ultra-wide, Ultra macro, AI Scene Recognition, AI Beauty, Filter, Chroma Boost, Bokeh Effect Control, Text Scanner
Video recording:-Starry Time-lapse Video, Tilt-shift Time-lapse Video, Dual-view Video, Nightscape Video, UIS Video Stabilization, UIS Max Video Stabilization
4K/30fps video recording, 1080P/60fps video recording, 1080P/30fps video recording, 720P/60fps video recording, 720P/30fps video recording,
1080p/120fps slow motion, 1080p/480fps slow motion, 720p/960fps slow motion ,720p/240fps slow motion
Lots of stuff to get into for the budding photographer vlogger and social media darling.
The Realme 8 Pro was not the only thing that was announced at the event today though as the newest additions to the AIoT family were also announced in the form of the Watch S Pro and the Buds Air 2. These air developments of previous-gen product that bring some enhancements over the current existing versions.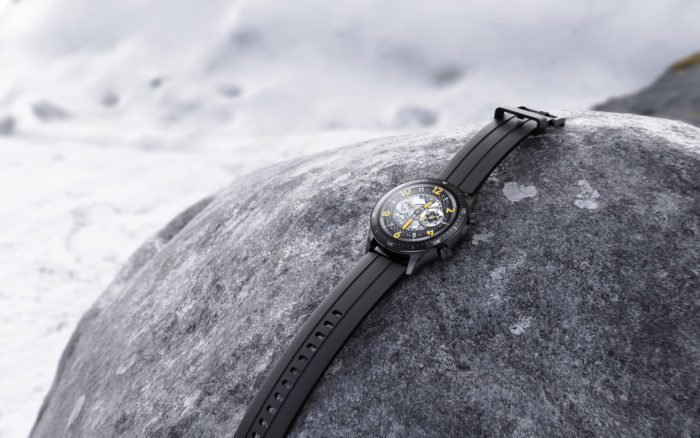 In the case of the Watch S Pro it s the 1st stainless steel-bodied watch and it also now features a 1.39″ AMOLED touchscreen with Always-on Display technology.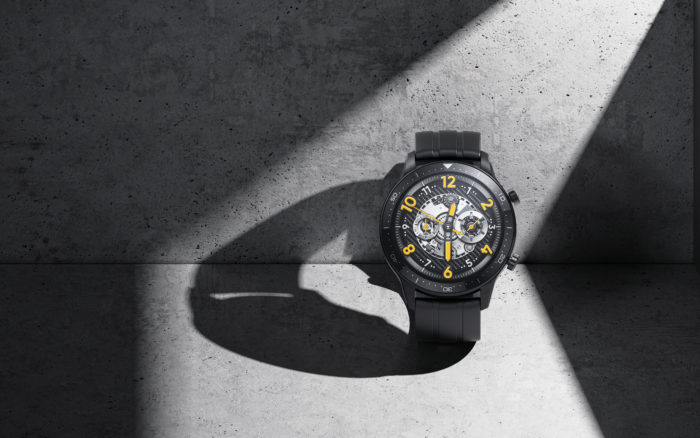 Along with this you also get 5ATM water-resistance and built-in GPS. it is priced at £119 and there is an early bird special offer at £99 if you act fast.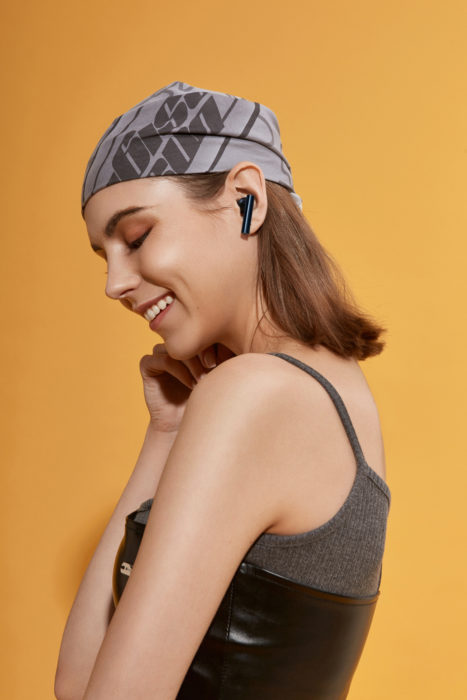 The new Buds Air 2 now support Active Noise Cancellation and can effectively reduce most low-frequency noise. They have 25-hours of battery life for when one full day of usage is just not enough! With 10mm large drivers and an 88ms low latency mode, they offer a good package for a low price of £46.99 and an early- bird special offer of £36.99.
The Watch S Pro and Buds Air 2 are available from the Realme UK website where you will find the early bird pricing mentioned above.
We have all the above kit in for review and this will be coming very soon so keep your checking in with us to see more content about the Realme 8 Pro and accessories announced today.