So today we have a new phone that is yet to be fully announced but we have been given early access and are allowed to share some of the information about it with you prior to its full launch in the next few weeks.
This new phone is not an all singing all dancing Flagship but it is one that your everyday man and woman can afford without having to take out a new mortgage or rob a bank! It is from an up and coming brand called Realme. This Chinese brand is using their new phone to try and break into the European market place and the phone they have chosen to dot his with is the Realme 8 Pro.
So without further ado lets have a bit of a look at the new phone. At this point, I want to say that this phone has been provided to me as a review unit from Realme and as such I am under some very strict embargo's pertaining to what I can talk about. This will be a limited hands-on with the device and  I will be able to only show you a few aspects of the phone so here goes.
The phone itself comes in a very loud coloured yellow box to makes sure that you know you are getting something different. This colour is something that Realme seem to be using in all their branding so I suppose we could refer to it as Realme Yellow.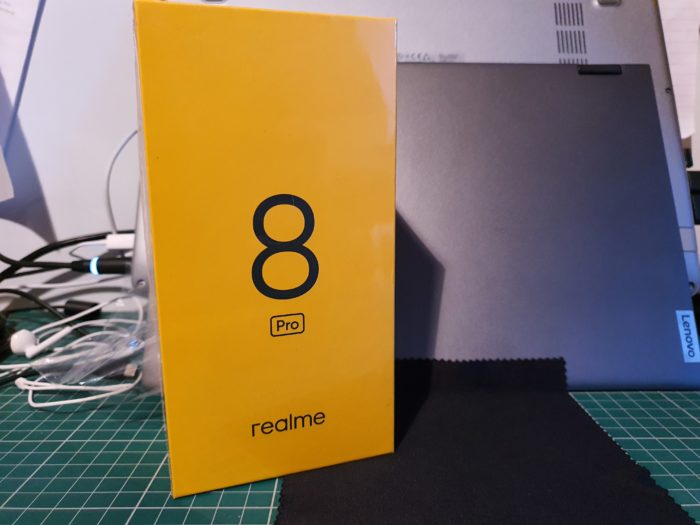 Inside the box, you are presented with a folder with additional information and also a plastic TPU style case.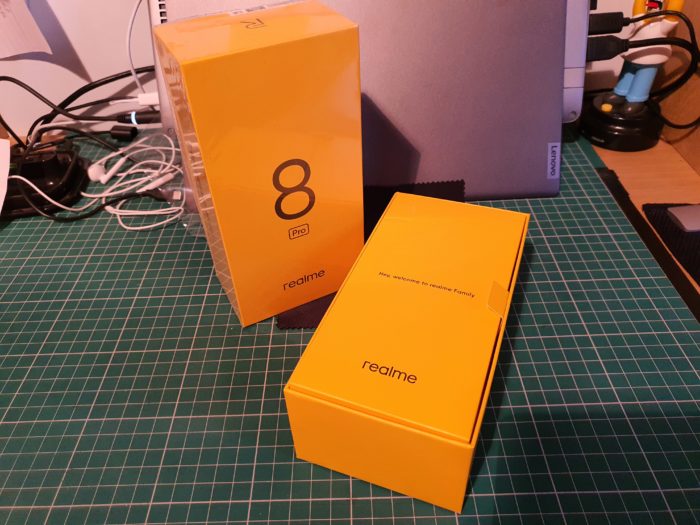 The phone is then sat underneath this wrapped in a plastic bag and I have to say upon lifting it out of this section it feels very light which is a nice change. Even though it is light it doesn't feel weak which is a difficult compromise to make. From the first feel of the phone, I was impressed.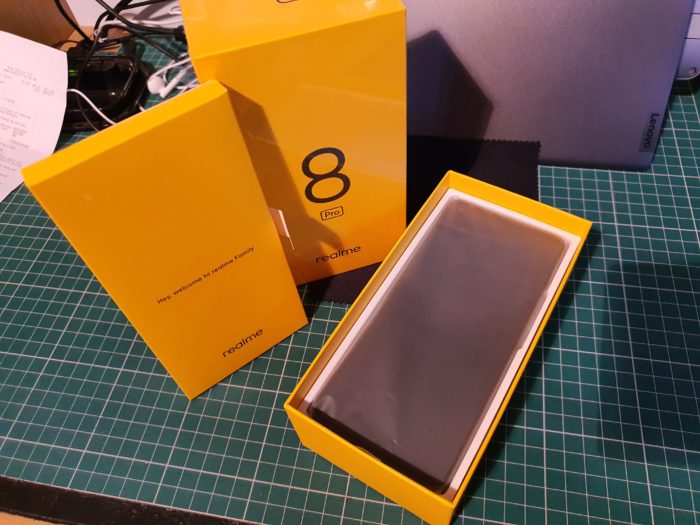 After removing the phone there is a thin card which the phone sits on and under this we find the charger and cable which is a Type a to Type C cable and is a bit thinker than the standard low power charging leads. This suggests that the charger can kick out a decent amount of power. Given that Realme has been pushing the charging speeds of devices on its phone for the past few years this is not a real surprise. I have to say that it is nice to see a charger included as there is now a distinct change in the market where devices are starting to no longer come with a charger inbox.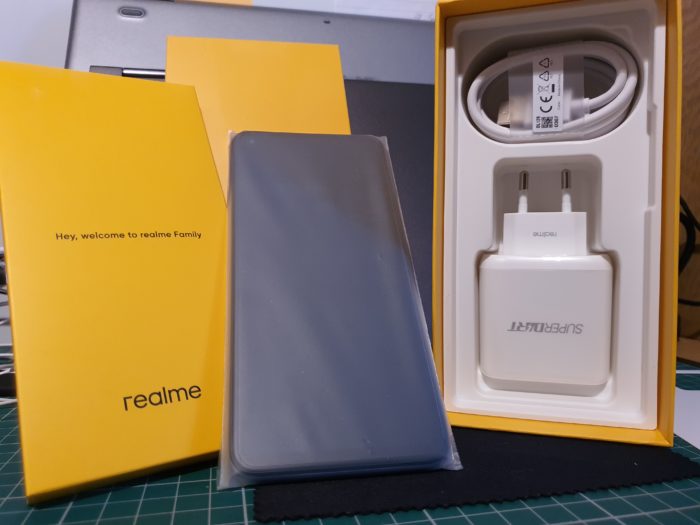 Moving away from the box now to the phone itself. I am quite impressed with how this phone feels. It has a really nice shape and it fits into my hand really well. I am a massive fan of the top and the bottom edges of the phone as they are slightly scalloped allowing a really resting pit for your finger when supporting the phone.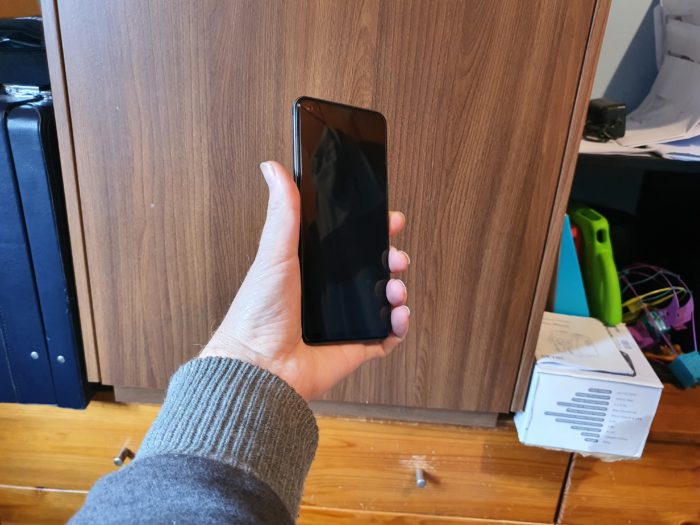 Here is a close up of the "scalloped" sections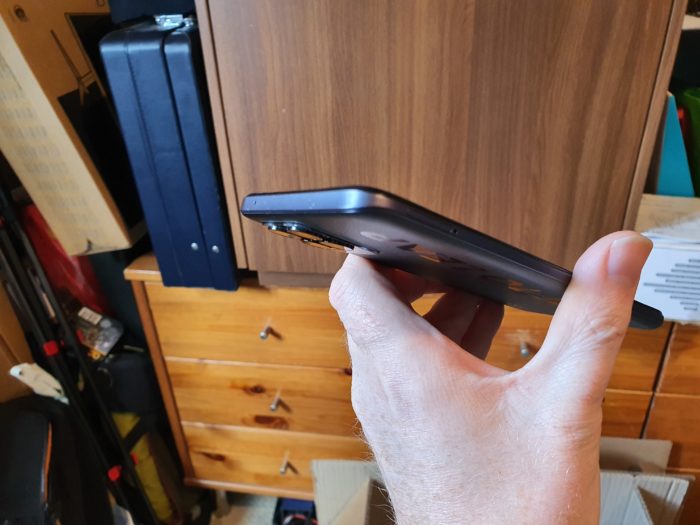 I know it is a little thing but it does make a difference in how the phone feels when you are holding it.
Moving around the edges of the phone you will see that most of the major things are accounted for such as the volume rocker and the power key on the right-hand side. Both of these buttons have got a firm clicking action as you would expect from any smartphone these days.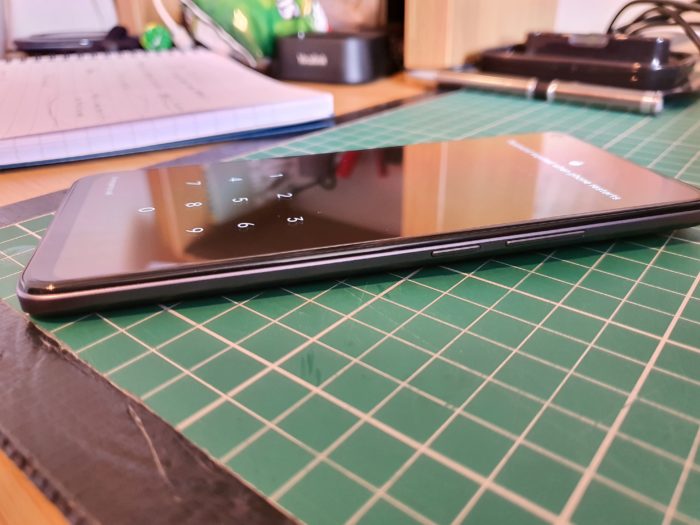 On the left, you have the triple slot for two sims and an SD card which is a bonus as you dont have to choose between an extra sim and extra memory.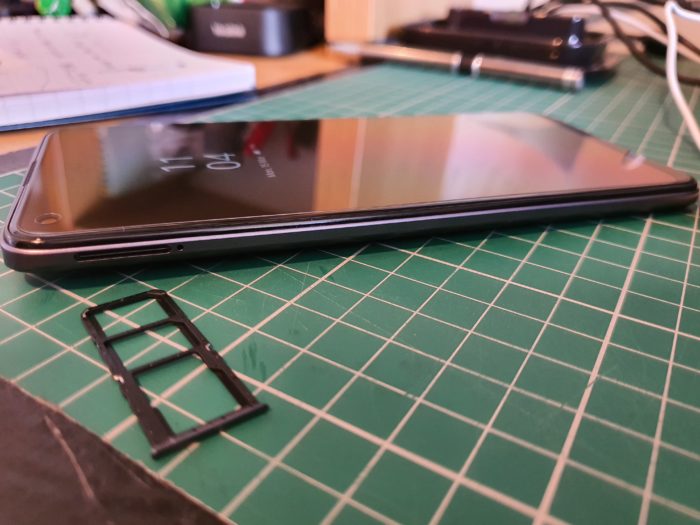 On the base of the phone, we find another nice surprise in the form of a 3,5mm headphone jack next to the USB type C port which will pull charging duties. next to this is a speaker grill for a very loud-sounding speaker which I was pretty surprised at!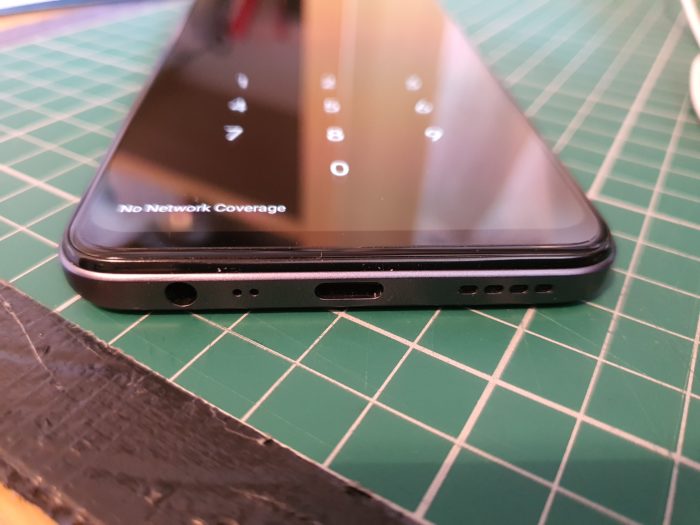 The top has a tiny pinhole mic but other than that is barren of anything else.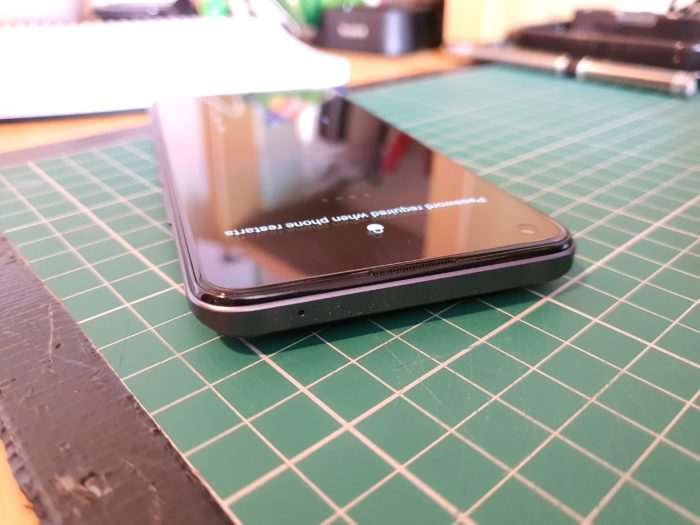 The front of the phone has a stunning display again very nice to see here.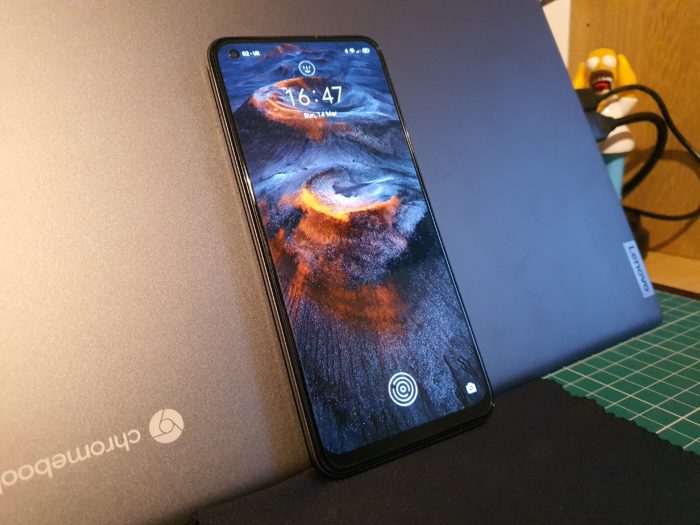 And lastly the rear of the phone which contains the phones crowning glory a 108mp camera! The back panel is actually plastic in construction but again it feels solid enough and actually has a nice grippy texture to it which inspires confidence when you are holding it. It also has the added bonus of not being an absolute fingerprint magnet so I dont have to be cleaning the phone constantly!
Up in the top corner is the massive 108MP camera sensor along with it's three other stablemates and it is able to take a good picture like those shown below.
Well, that is all I can talk about for now. If you wish to find out any more about this device then you can tune into the Realme 8 Pro launch event on the 24th of March at the following link. Things will be kicking off at 14:00 UK time. be sure to come back to us after the event to see our further and more in-depth review of the device. But until then i will bid you farewell