If you are quick enough and you want to get a great bargain then this is a great offer and one not to be missed. As part of their Valentines special, they are offering you a Moto g 5G Plus and there is a Moto e7 Plus thrown in for free?
Sounds good, the Moto g 5G Plus is a good price for a mid range device and it comes with either 64gb or 128gb of storage and 4 or 6gb of RAM. It also has not on or two camera's but 4 on the back and another 2 on the front pulling selfies duty.
The phone also packs a Snapdragon 765 chip which is where the integrated 5G comes into play. A 5000mah battery helps to keep it powered up to give up to 2 days of battery life. Screen wise we have got a 6.7″ Full HD+ CinemaVision display which has a 1080 × 2520 resolution and PPI of 409. What really impressed me is that it has a 90Hz refresh rate which is a really nice touch at this price point. Throw in HDR10 and we have got a really competent display which presents great value especially for just under £300!
So that is the Moto g5G Plus but remember you can get the Moto e7 Plus for free as long as you buy between 12 February 18:00H until 14 February 18:00H. So what is the Moto e7 Plus all about well here are the headlines.
The Moto e7 Plus is a bit lower in terms of the spec that the Moto g 5G Plus but it is still a good package for the price. You still get a large screen albeit at a lower resolution this time around coming in at 6.5" HD + Max Vision with a resolution of 1600×720 and a PPI of 269. As for the Processer you will find a Qualcomm Snapdragon™ 460 onboard being backed up by 4GB of RAM and 64GB of storage which is not too shabby for a phone that s being given away for free! The battery size in also 500mah which should give you plenty of juice to see out al but the busiest of days with plenty leftover in the tank for the next day.
Camera-wise we only have the 2 lenses on the rear and one selfies shooter but again you cannot really complain about this too much when you are not paying for it!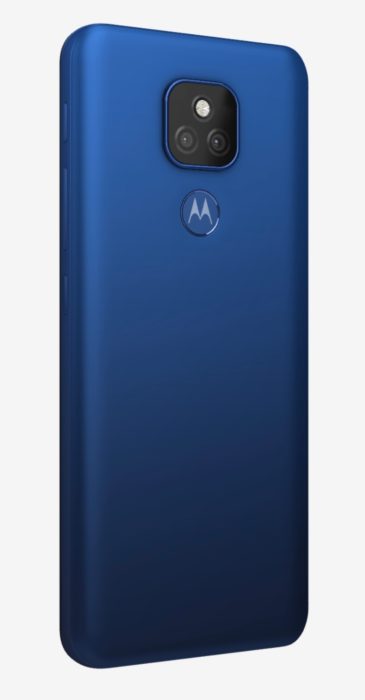 This is a great second phone or phone for kids as it will do all the basics well and comes with the solid build quality that Moto is synonymous with. These two phones are well worth a look but if you want to take advantage of this awesome offer you will need to act fast as the offer is due to expire tomorrow night at 18:00 14th February. You can take advantage of this offer by heading over to the Moto website now