It's sale season already and, while we're still shopping for Christmas, it's a chance to get a deal.
Vodafone have a Big Winter Sale on, and it covers their Home Broadband, mobile contracts, SIM-only and Pay As You Go deals.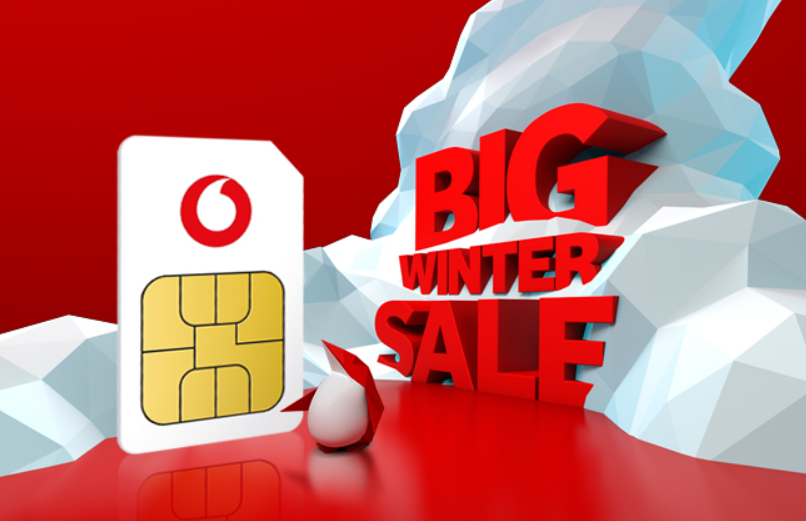 They've got the Moto G 5G at £30 per month with a £19 upfront cost on offer. That's on a 6GB monthly plan with unlimited calls and texts. In addition, the Google Pixel 5 5G is £38 per month with a £29 upfront cost on the same deal.
For the more data-hungry, the Google Pixel 4a 4G is selling for £31 per month with a £19 upfront cost with 24GB data (unlimited calls and texts) or you can get the OPPO Reno4 Pro 5G for £47 per month with a £19 upfront cost on their 100GB plan (unlimited texts and calls again).
They've also got the iPhone 11 Pro for £63 per month (was £67) with a small £9 upfront cost (24GB month on that) or the Samsung Galaxy S20+ 5G for £51 per month on the same 24GB monthly plan (unlimited calls and texts) with a £49 upfront cost.
For SIM-only plans, they're dishing out 5 times more data for the first 3 months on all big-value bundles. As an example, you can get their £15 Big Value Bundle with a massive 30GB for the first three months (then dropping to 6GB) with 250 mins and unlimited texts.

Not only that, but if you flick through the SIM-only deals you'll also find the "Red" plans where they've boosted data for the duration of the deal. A massive 100GB for £20 per month on one, or 40GB for £18 per month.
All these offers are valid from now until January 15th 2021.
Head to the Vodafone Big Winter Sale for more info.