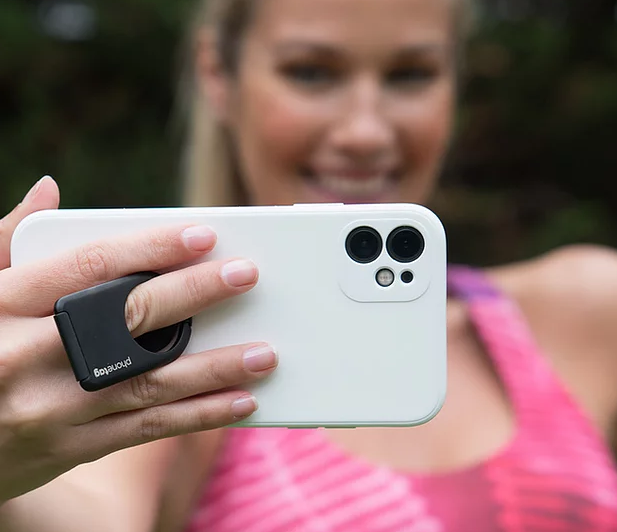 I do like to be hustled some times. Today it's an email from Barry, who wants us to take a look at his phonetag gadget.
The UK inventor has managed to combine a secure ring holder with a portrait and landscape phone stand. It's got a drink-can-style tag-shaped design, which helps to stand the phone up in landscape and portrait. Many existing ring holders and popsocket offerings only seem to sort the landscape part of that.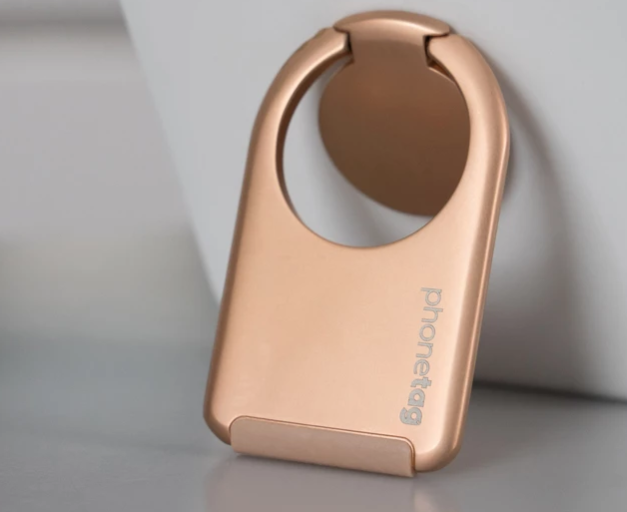 So, with many Zoom, WhatsApp and Facetime calls being made, why not have a stand that'll prop your phone up in both directions?
It's available to buy on www.myphonetag.com or from local Amazon stores in the USA ($14.99), Canada ($19.99) or here in the UK for £11.99 from Amazon UK. It features a grip and can work in your car with any magnetic mount.
We'll hopefully be testing these in the New Year too.