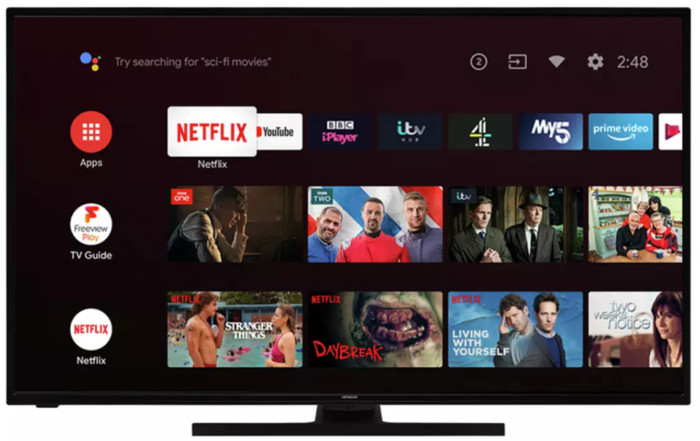 The‌ ‌smart‌ ‌televisions‌ ‌I've‌ ‌owned‌ ‌in‌ ‌the‌ ‌past‌ ‌have‌ ‌bugged‌ ‌me‌ ‌for‌ ‌a‌ ‌number‌ ‌of‌ ‌reasons.‌ ‌Firstly, and‌ ‌especially‌ ‌in‌ ‌the‌ ‌first‌ ‌"early"‌ ‌versions,‌ ‌you'd‌ ‌find‌ ‌the‌ ‌whole‌ ‌experience‌ ‌a‌ ‌little‌ ‌slow. Secondly,‌ ‌the‌ ‌apps‌ ‌were‌ ‌a‌ ‌little‌ ‌clunky‌ ‌and‌ ‌thirdly,‌ ‌they‌ ‌wouldn't‌ ‌update‌ ‌very‌ ‌often.
A‌ ‌modern‌ ‌Smart‌ ‌TV‌ ‌will,‌ ‌at‌ ‌the‌ ‌very‌ ‌least,‌ ‌be‌ ‌faster‌ ‌if‌ ‌you‌ ‌get‌ ‌a‌ ‌good‌ ‌one,‌ ‌but‌ ‌you're‌ ‌totally reliant‌ ‌on‌ ‌the‌ ‌TV‌ ‌maker‌ ‌when‌ ‌it‌ ‌comes‌ ‌to‌ ‌the‌ ‌apps.
Sure,‌ ‌back‌ ‌when‌ ‌on-demand‌ ‌TV‌ ‌was‌ ‌in‌ ‌its‌ ‌infancy‌ ‌we‌ ‌had‌ ‌less‌ ‌to‌ ‌worry‌ ‌about.‌ ‌The‌ ‌BBC‌ ‌iPlayer, YouTube‌ ‌and‌ ‌a‌ ‌couple‌ ‌of‌ ‌radio‌ ‌apps‌ ‌would‌ ‌see‌ ‌you‌ ‌through,‌ ‌but‌ ‌now‌ ‌we‌ ‌have‌ ‌to‌ ‌consider Rakuten,‌ ‌Netflix,‌ ‌Amazon‌ ‌Prime,‌ ‌Plex,‌ ‌ITV‌ ‌Hub,‌ ‌All‌ ‌4,‌ ‌My5,‌ ‌Disney+‌ ‌and‌ ‌so‌ ‌much‌ ‌more besides.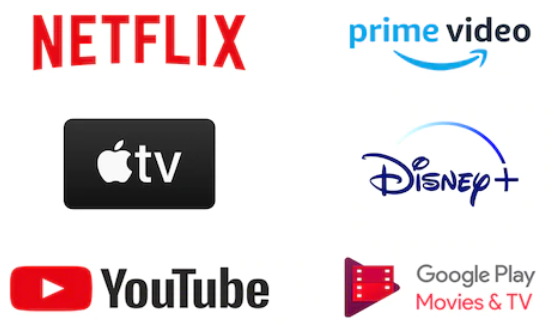 A‌ ‌lot‌ ‌of‌ ‌us‌ ‌resort‌ ‌to‌ ‌getting‌ ‌a‌ ‌Chromecast‌ ‌device,‌ ‌beaming‌ ‌content‌ ‌from‌ ‌the‌ ‌apps‌ ‌on‌ ‌our‌ ‌phones and‌ ‌just,‌ ‌effectively,‌ ‌bypassing‌ ‌the‌ ‌whole‌ ‌‌Smart‌ ‌TV‌‌ ‌business‌ ‌entirely.
However,‌ ‌there's‌ ‌a‌ ‌lot‌ ‌of‌ ‌Android‌ ‌TV's‌ ‌out‌ ‌there‌ ‌now‌ ‌which‌ ‌will‌ ‌provide‌ ‌the‌ ‌Google‌ ‌Play‌ ‌Store and‌ ‌integrated‌ ‌Chromecast,‌ ‌Google‌ ‌Assistant‌ ‌plus‌ ‌Freeview‌ ‌play‌ ‌too.‌ ‌It's‌ ‌all‌ ‌in‌ ‌one‌ ‌box‌ ‌-‌ ‌no‌ ‌need to‌ ‌grab‌ ‌your‌ ‌phone‌ ‌if‌ ‌you‌ ‌don't‌ ‌want‌ ‌to.‌ ‌All‌ ‌the‌ ‌most‌ ‌popular‌ ‌apps‌ ‌are‌ ‌either‌ ‌pre-loaded‌ ‌or available‌ ‌for‌ ‌download‌ ‌from‌ ‌the‌ ‌Google‌ ‌Play‌ ‌store‌ ‌for‌ ‌Android‌ ‌TV.‌ ‌You‌ ‌can‌ ‌easily‌ ‌access‌ ‌Netflix, Prime‌ ‌Video,‌ ‌BBC‌ ‌iPlayer,‌ ‌Disney+,‌ ‌YouTube,‌ ‌ITV‌ ‌Hub,‌ ‌More‌ ‌4‌ ‌and‌ ‌Demand‌ ‌5,‌ ‌and‌ ‌merely saying‌ ‌"Ok‌ ‌Google"‌ ‌will‌ ‌help‌ ‌you‌ ‌quickly‌ ‌find‌ ‌the‌ ‌latest‌ ‌movies,‌ ‌check‌ ‌the‌ ‌football‌ ‌scores‌ ‌or control‌ ‌home‌ ‌devices.
We‌ ‌can't‌ ‌forget‌ ‌the‌ ‌importance‌ ‌of‌ ‌digital‌ ‌TV‌ ‌either,‌ ‌and‌ ‌with‌ ‌over‌ ‌85‌ ‌channels‌ ‌available‌ ‌on terrestrial,‌ ‌there's‌ ‌plenty‌ ‌of‌ ‌broadcast‌ ‌TV‌ ‌to‌ ‌go‌ ‌alongside‌ ‌your‌ ‌on-demand‌ ‌selections.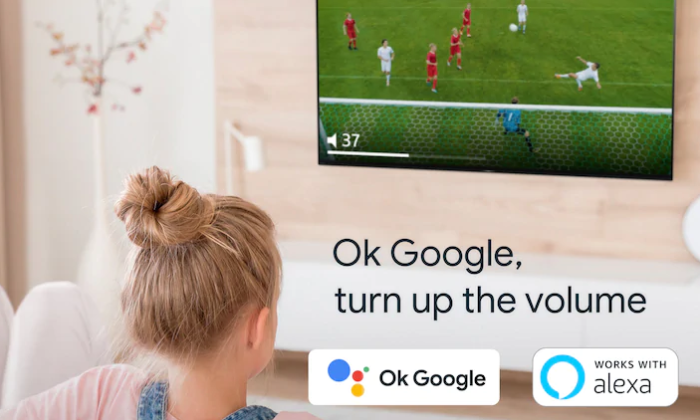 With‌ ‌the‌ ‌current‌ ‌Covid‌ ‌restrictions‌ ‌shutting‌ ‌down‌ ‌movies‌ ‌and‌ ‌reducing‌ ‌the‌ ‌amount‌ ‌of‌ ‌new content,‌ ‌newer‌ ‌services‌ ‌-‌ ‌such‌ ‌as‌ ‌Britbox‌ ‌-‌ ‌are‌ ‌re-igniting‌ ‌our‌ ‌love‌ ‌of‌ ‌classic‌ ‌comedy,‌ ‌drama, entertainment‌ ‌and‌ ‌factual‌ ‌shows.‌ ‌Again,‌ ‌available‌ ‌on‌ ‌Android‌ ‌TV's,‌ ‌this‌ ‌new‌ ‌service‌ ‌gives‌ ‌us access‌ ‌into‌ ‌all‌ ‌the‌ ‌award-winning‌ ‌and‌ ‌most‌ ‌talked-about‌ ‌British‌ ‌dramas,‌ ‌comedies,‌ ‌films‌ ‌and documentaries‌ ‌from‌ ‌the‌ ‌BBC,‌ ‌ITV,‌ ‌Channel‌ ‌5‌ ‌and‌ ‌Channel‌ ‌4.
Meanwhile,‌ ‌subscribers‌ ‌to‌ ‌Amazon‌ ‌Prime‌ ‌or‌ ‌Netflix‌ ‌can‌ ‌search‌ ‌through‌ ‌a‌ ‌huge‌ ‌range‌ ‌of‌ ‌movies.


Whilst‌ ‌there's‌ ‌not‌ ‌many‌ ‌new‌ ‌ones‌ ‌coming‌ ‌out‌ ‌right‌ ‌now‌ ‌due‌ ‌to‌ ‌the‌ ‌recent‌ ‌coronavirus lockdowns,‌ ‌you‌ ‌can‌ ‌search‌ ‌through‌ ‌the‌ ‌most‌ ‌favourited‌ ‌movies‌ ‌that‌ ‌others‌ ‌are‌ ‌watching‌ ‌- including‌ ‌the‌ ‌classics‌ ‌you‌ ‌might've‌ ‌forgotten‌ ‌about.
Who‌ ‌doesn't‌ ‌like‌ ‌a‌ ‌bit‌ ‌of‌ ‌Die‌ ‌Hard‌ ‌eh?‌ ‌It‌ ‌‌is‌ ‌‌a‌ ‌Christmas‌ ‌movie,‌ ‌after‌ ‌all.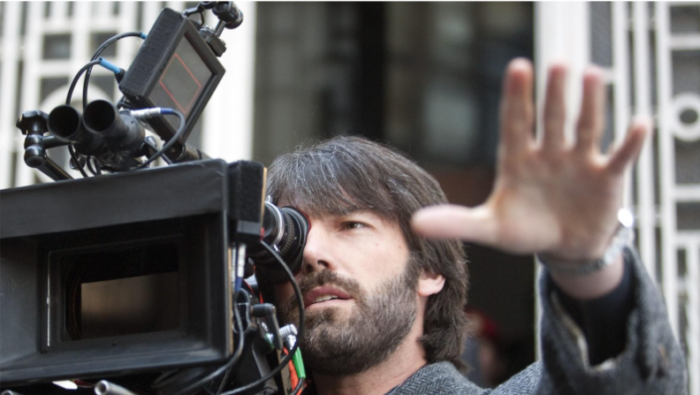 Movies can be a lot more serious than Die Hard though, and I came across a study where numerous students were subjected to a test based on two particular Hollywood movies. As part of the study, they watched "Argo" and "Zero Dark Thirty". Both films portrayed the efforts of the CIA civil servants, but they caused a polarising difference in opinion of their government.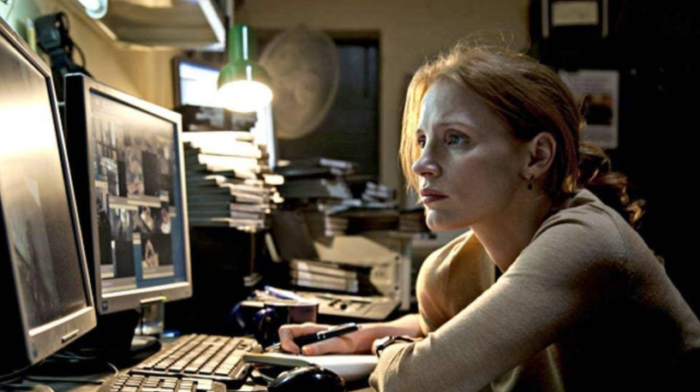 A questionnaire was filled out before and after the movie by the students. And according to the results, initially, the responses were pessimistic regarding the government. But after watching both the film, there was a significantly positive change in how people thought about their leaders and the government overall.
This research may be limited and restricted to one aspect. Still, it shows how much a good movie – regardless of its age – can move the modern generation and reach out to enlighten people.
Finding movies like this, getting decent reviews and recommendations – a good TV with a decent selection of applications will definitely help. Yes, paying for all the subscription services does help, but you don't always have to pay monthly. Instead, installing a browser onto your TV, doing some research and renting (via Rakuten or Amazon Prime etc) can be just as good. Do your research online, find a decent film, then decide whether you'd like to watch.