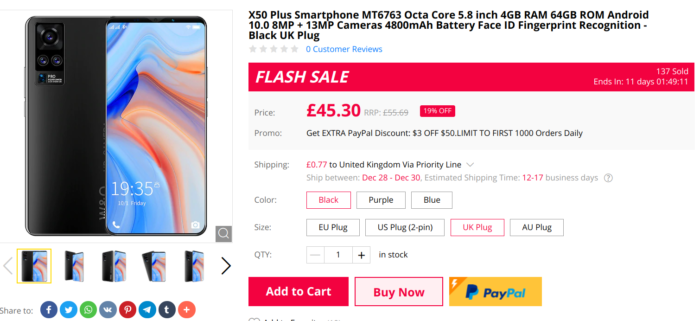 Well, I spotted this one late last night and had to give my eyes a good old rub. We'll go through the specs in a minute, but this is crazy cheap. The guys at Gearbest are selling it for £45.30 and the "interesting" people from Wish.com are selling it for just £32. They also use some, ermm… "generous" photos in their product listing…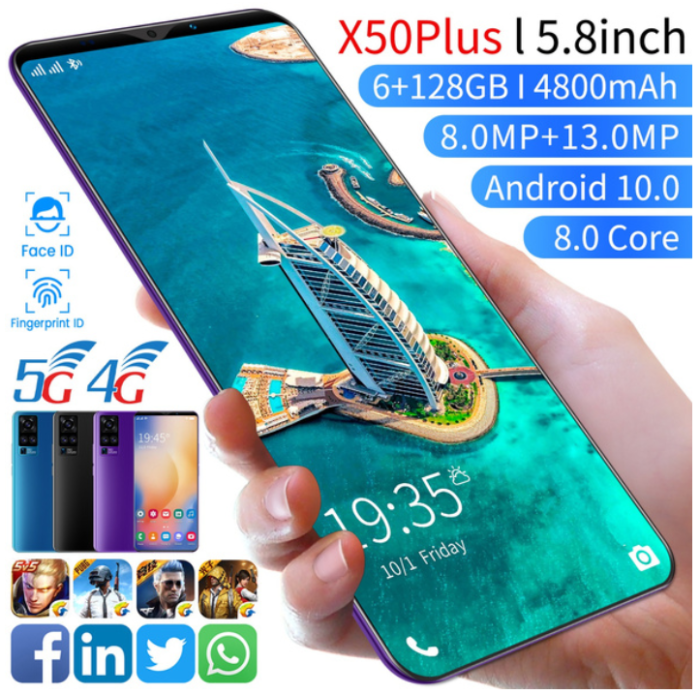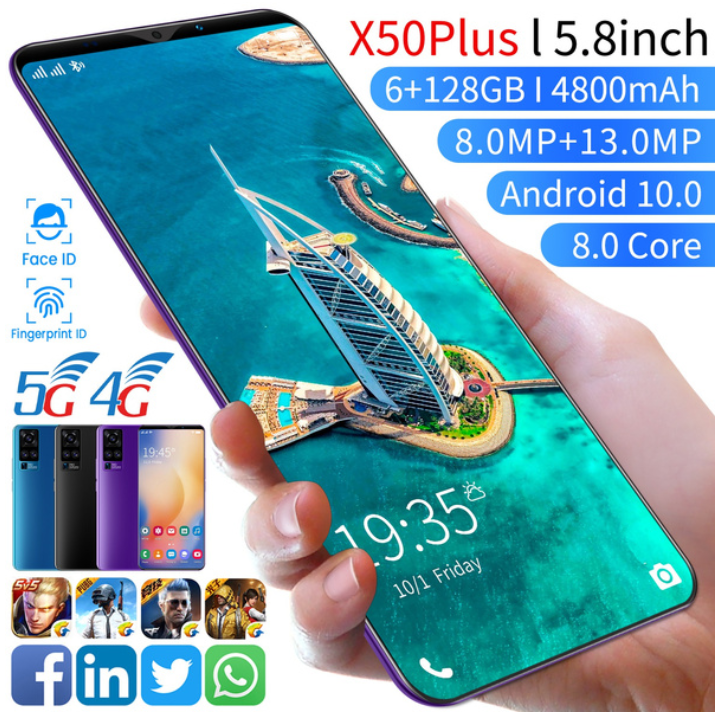 Yeah, as with all these "never heard of" phones which come with "artistic" photographs, I doubt very much that the screen will have a bezel that small or be that thin when it's actually delivered.
The specs for this are all over the place. The Gearbest listing has it with a 5.8″ screen (with unknown resolution), 4GB RAM and 64GB storage, whereas the cheaper Wish.com model apparently has a 5.8″ 2320×1280 pixel screen with 6GB RAM and 128GB of storage.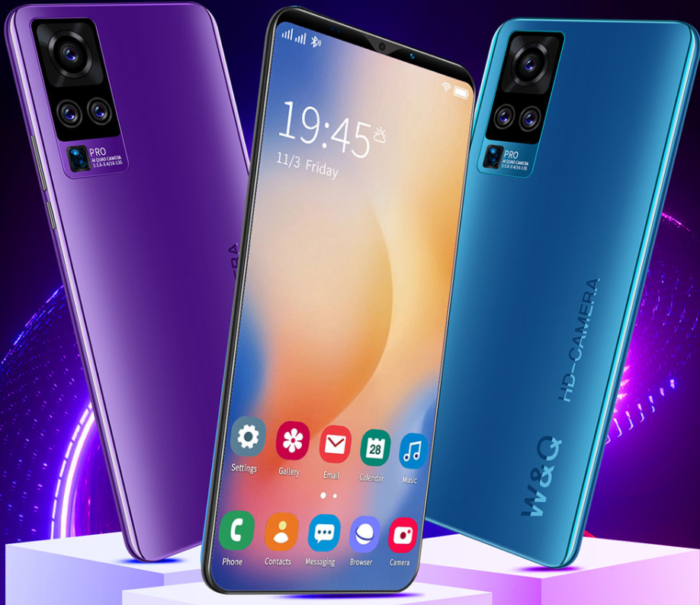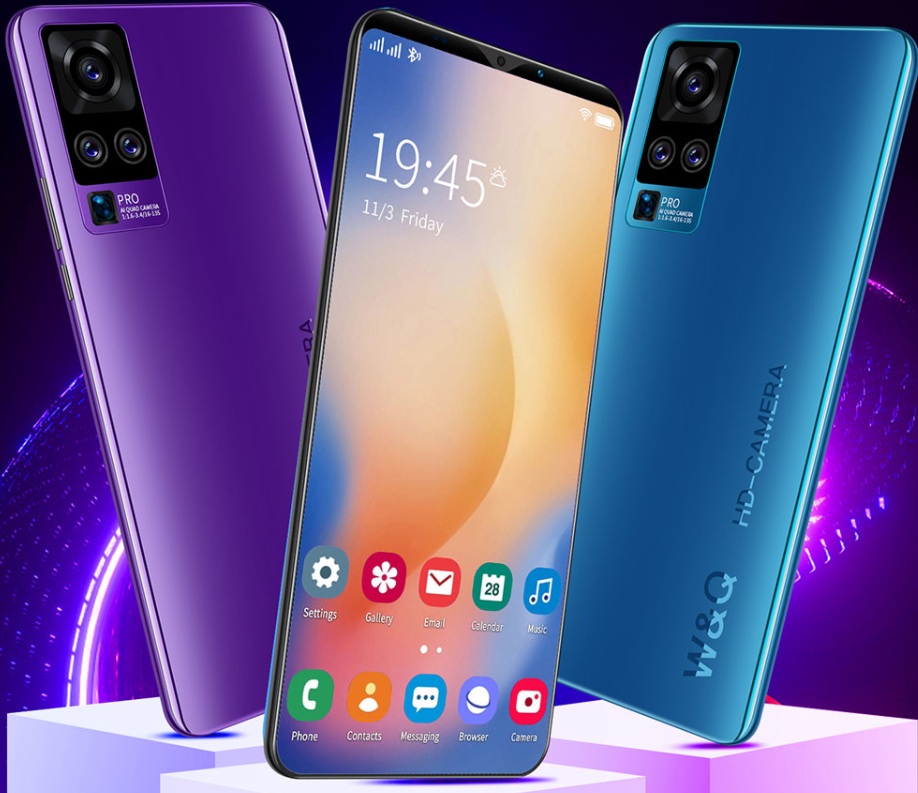 It's powered by a MediatTek MT6763 CPU and has a 13 megapixel rear camera (that's all the info we have, even though there's more lenses) and an 8 megapixel front camera. It also comes with dual SIM, a 4800mAh battery and runs Android 10.
Has anyone taken a punt with this? We've got no idea who makes them. I doubt it's Vivo, and all I can find is the "X50 Plus" or "W&Q" branding on it. For £32 we're almost curious….
Edit – OK, when we logged into Wish.com they added the VAT, making it £43…