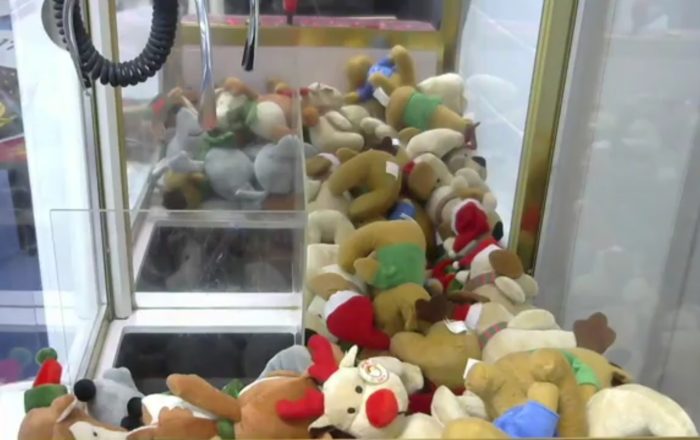 Those "grabber" machines that you've probably seen at the motorway service stations and local arcades? Usually you don't win that often, but that's generally because the games are altered so that the grabber only grips firmly every now and then. For most of the time, it'll just loosely grasp a toy.
Here though, you can have unlimited free goes on a real arcade claw machine. Use the controls and watch the machine in real-time via the live feed.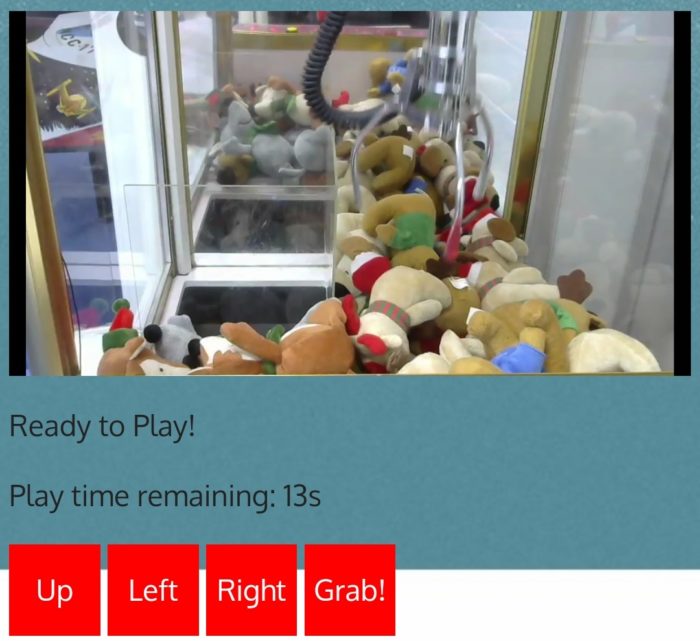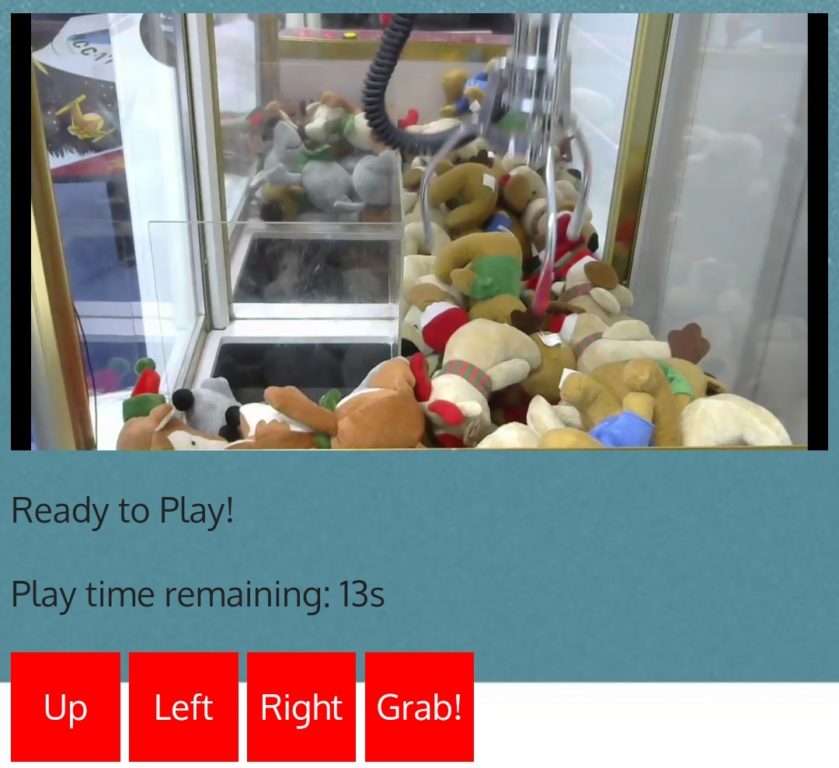 You get 45 seconds to grab a cuddly toy and drop it in the chute. If you do it, the cash value of the toy is added to the tally and, after Christmas, Liberty Games will donate all of the money raised to NHS Charities Together, the federation of NHS charities in the UK. Each toy is worth between £1 and £5, so play as much as you can to get as much cash as possible!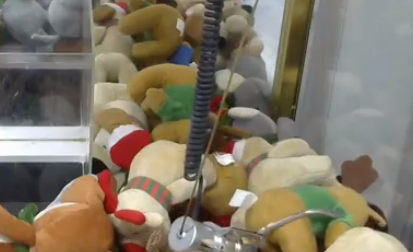 Stuart Kerr, Technical Director at Liberty Games, created the machine. He told us…
It started as a fun project to see if we could integrate an old claw machine into the Internet of Things. The technology is Raspberry Pi-based and uses a webcam to show players game footage in real time. It didn't take many games to realise Santa Claws' fundraising potential, so we decided to use it to raise money for the NHS.
Play online right now. We've just had a go and won a toy! Yay!