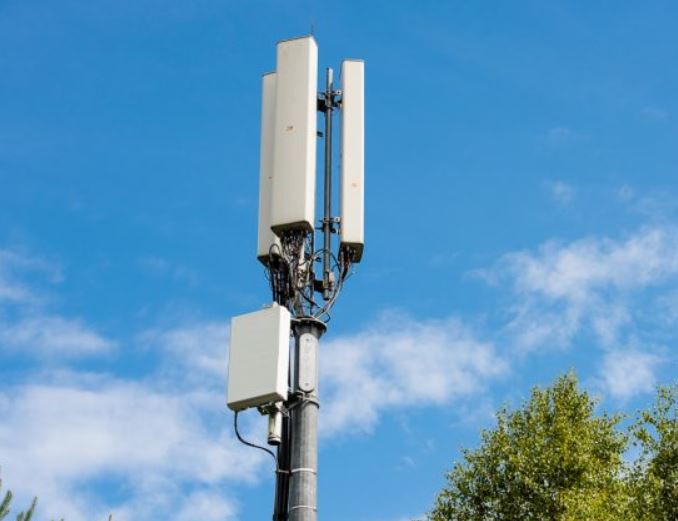 An existing Three and EE 5G mast in Charlcombe Lane, Bath, looks like it might not be upgraded to 5G after 343 residents complained about the development.
Their concerns appear to surround the apparent belief that 5G is somehow dangerous. This despite the fact that it uses frequencies lower than your standard WiFi router (read all about that in my earlier feature).
The local newspaper has covered the story, and both 3 and EE are highly likely to win an appeal.
The rejection seems to be based on the fact that it's in the green belt (which is strange as the mast is already there, pumping out 4G, and just needs some modifications) and the fact that hundreds of local residents have read some garbage on the internet about 5G and / or the Covid vaccine having tracking chips connected to it.
David Robinson stated at the Bath and North East Somerset Council planning committee that…
343 objections represents significant community feeling that the local authority cannot ignore. There are too many omissions and risks for this application to progress. The community has sent a very clear message.
Meanwhile, Bathavon North ward member Cllr Sarah Warren struggled to attend the virtual council meeting properly due to her slow broadband. She used just audio due to "flaky" internet and stated…
The precautionary principle emphasises caution, pause and review before leaping into innovations that may prove disastrous.

All the 343 residents who have objected are asking for is not to be used as guinea pigs in a global experiment.

We don't need 5G. The only people benefiting from this development are the big technology companies. Please put our residents' health first.
No love, I think you do need 5G, then you might be able to make a video call.
The council will likely foot the bill for the subsequent appeal, which will no doubt be raised by EE and Three based on the fact that 5G is completely safe according to the International Commission on Non‐Ionizing Radiation Protection.
I'll say this once again. Your WiFi router pumps out 2.4GHz and 5GHz if it's fairly new. Across the UK the 5G networks will initially be launched on sub-6GHz frequencies, primarily between 3.4 and 3.6GHz. So you're getting higher frequencies from your home router. Go turn that off.