If you choose an unlimited plan with Vodafone there's three different types. All will deliver unlimited data, but the maximum speeds differ.
As an example, "Unlimited Lite" delivers speeds of up to 2 Mbps, whereas "Unlimited" gives you up to 10 Mbps and "Unlimited Max" provides the fastest possible speeds.
So, when Vodafone recently announced that they were giving away 30 days of unlimited data to their pay monthly customers, my geek brain kicked into gear and I assumed that there'd be some sort of speed restriction. Y'know, some sort of catch.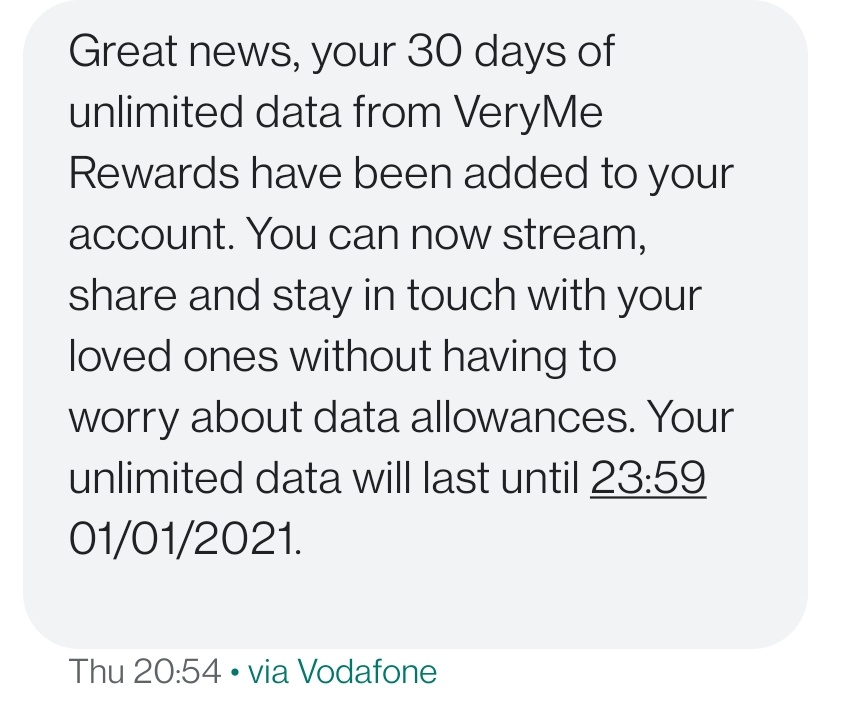 So, after getting my confirmation text, I decided to check the speeds on a 5G mast.
The results, whilst sat in a car park of a busy shopping centre, were very good and on par with my speedy home Virgin fibre connection. It seems that my assumption was wrong – the 30 days of unlimited data isn't restricted in terms of speed at all. Fair play Vodafone…
What's interesting about this is that it's perhaps even more real world than my previous test. I'm using the same mast, which is somewhere I can't see, as many hundreds of others in the same shopping centre.
Oh and yes, you'll notice that the upload speed isn't too much to write home about. Whether that's due to the backhaul upstream or the 5G speed itself, who knows, but it's strangely similar to my home broadband upstream figure too…
As mentioned before, we're reaching a point now where – with 5G especially – mobile networks can compete and beat a lot of wired broadband alternatives.