Sitting (currently) on EE but soon to switch to Vodafone, Virgin Media have a range of deals available.
There's a lot of home broadband and TV offerings, including their Ultimate Oomph bundle for £77.99 or the Bigger bundle for £44.99. They also have some speedy "broadband only" plans – £24.99 for the M100 broadband only package or £28.99 for the Big M100 bundle. However we're here to look at the mobile deals that are available.

On 36-month plans (until November 30th) you can get the AirPods Pro & iPhone 11 bundle from £29 per month (which is a £252 saving. To get the iPhone 11 on it's own, you can grab it from £25 per month (which is a £180 saving).
In addition there is the Samsung Galaxy S20 5G from £29 per month (a £180 saving).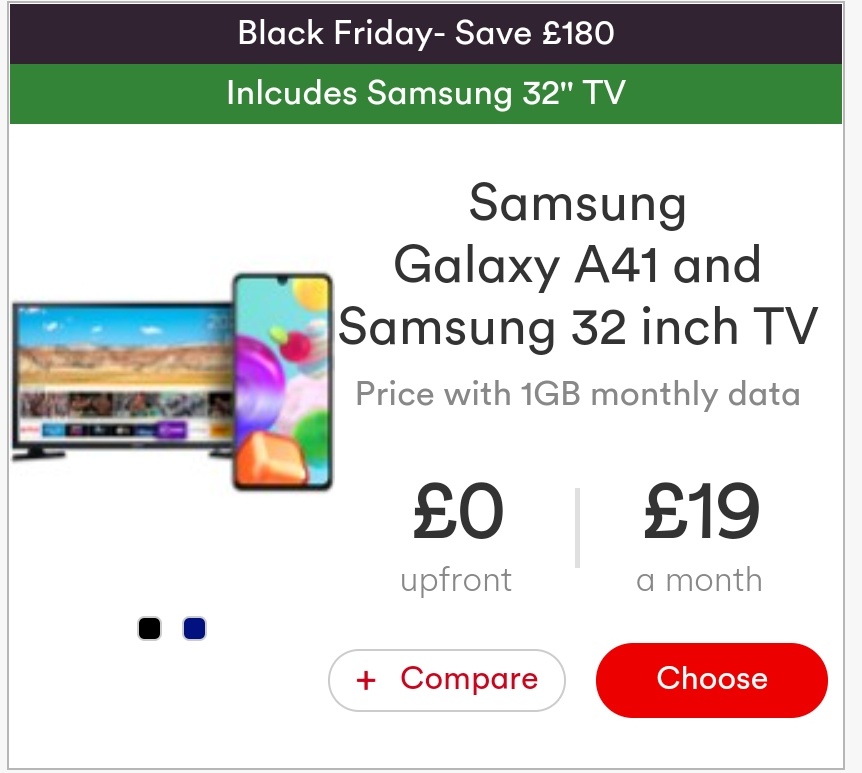 If you're looking for a TV to perhaps gift this Christmas or for yourself, the Samsung A41 is available from £19 a month (a £180 saving) and you get a 32" Samsung TV with it. Other gifts include the Nintendo Switch with the Huawei P30 Lite New Edition.
All of Virgin Media's mobile plans come with data-rollover, data-free messaging on WhatsApp, Facebook Messenger and Twitter as standard.
Head to the Virgin Media website for all the details