Well, we've already mentioned that Virgin Mobile have the Reno4 Pro on sale, but you can now get your hands on the latest 5G Oppo handsets from EE, O2, Carphone Warehouse, Amazon and Vodafone too
SIM-free, you can pick up the Reno4 Z for £329, the Reno4 for £499 and the Reno4 Pro for £699, whilst the Glitter Green special addition will be £749. We've covered the entire range in detail right here so you can decide which is best for you.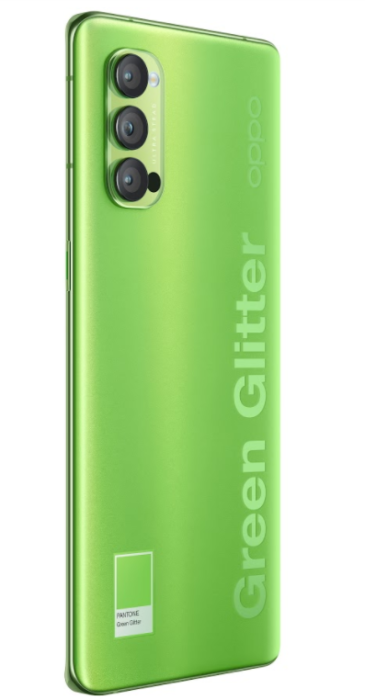 This, the Oppo Reno4 Pro (more pictures here) is available in Galactic Blue, Space Black or Green Glitter. The Reno4 Pro Galactic Blue variant will be available at EE, O2, Carphone Warehouse and Virgin Media, while Vodafone UK will be exclusively stocking the Space Black variant. The Green Glitter version will be available from Amazon and Oppo from November.


The Oppo Reno4 will be available in Galactic Blue and Space Black from tomorrow at Carphone Warehouse for £499 or via their contract partners. Meanwhile, the Oppo Reno4 Z (below) is also available from Carphone Warehouse tomorrow (in Ink Black and Dew White) for £329 or via contract.