Gone are the days when a "VPN" used to be something that only tech-savvy people would know about and want. Now you'll find that VPNs are advertised on TV.
A "VPN" stands for "Virtual Private Network". Sat in a cafe, connected to the free WiFi, you can never really be sure who's snooping on your internet activity. Passwords, web history, your activity and your personal information – it can all-too-easily be sniffed and taken. This is mainly because it's really simple to set up a WiFi hotspot. Heck, I could sit next to you in a cafe and slick the hotspot on my phone and grab your data. If I called it "Free Cafe Hotspot" you'd never know that all your web traffic was flowing through my phone.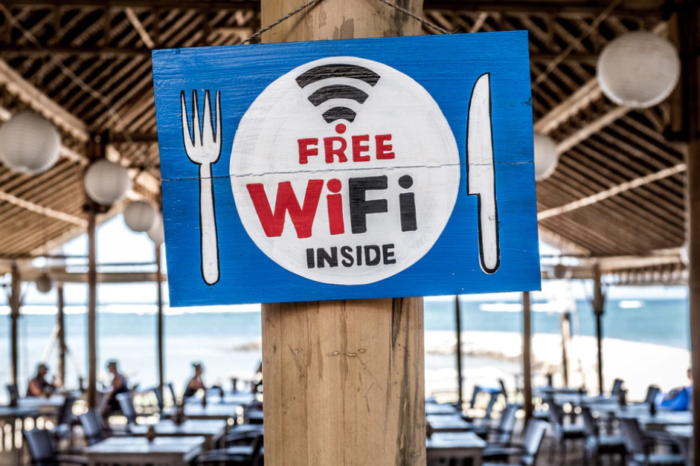 A VPN will encrypt your data and, if you choose a decent VPN provider, it won't log your activity either.
There are more benefits though, and at the weekend I got talking about this with a friend in Australia. He wanted to access a UK documentary but – due to geo-restriction blocks – he couldn't see it.
This is where a VPN can help. We spent a few minutes checking the Best VPN for Australia guide to find a reliable VPN service that would allow us to stream British content from Down Under. Once we chose a provider, we connected to a server in the UK, and unblocked the documentary successfully. Effectively what the VPN is doing here is, it's virtually moving your internet connection from your home country to another country that you choose – the UK, America, Germany, wherever you wish. That way, you're able to bypass region blockers and filters and get the same experience that someone actually in that country experiences.
Take, as an example, the BBC news website. Here in the UK you get the UK-specific home page and all the local content. You also don't get any adverts because it's all paid for by the TV Licence. However, whenever I work abroad it's a totally different story – you get the international version of the BBC news site, and it's peppered with adverts too. It means that some content is really hard to get to and the experience is totally different. However, once you fire up your VPN and set your location to the UK, it's just as if you were sitting at home in your slippers all over again.
A VPN will also give you other benefits, such as anonymity, improved performance (especially if your internet provider is controlling certain types of traffic) and the ability to share files without being traced.
More than anything though, in a world where nearly all of our internet activity involves trading personal data, a VPN will help keep you secure and protected on the internet.