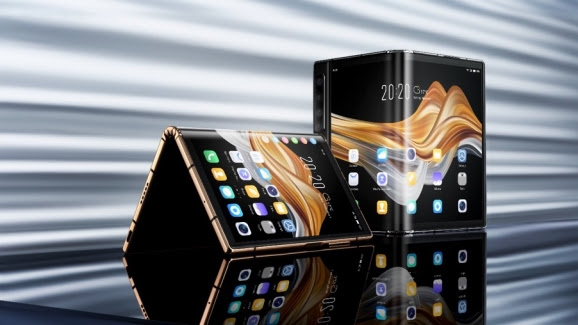 This bad boy looks only to be arriving in China, but it's another sexy foldable to add to your "want" list. The Royole FlexPai 2 has the world's thinnest fully flexible display and runs a Qualcomm Snapdragon 865 CPU.
Folded up, it's 12.8mm thick and 89.4mm wide, 133.8mm high. Unfolded, it's 6.3mm thick and becomes 186.2mm wide. It is, though, a slightly heavy puppy at 339g. The Samsung ZFold 2 is 282g as a comparison.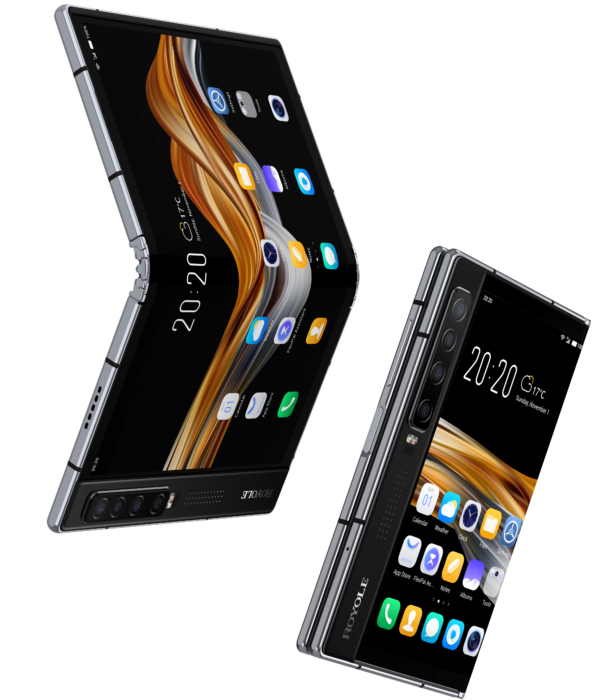 Folded up, you get a 5.5″ 1440×900 main display (16:10) and a 5.4″ 1440×810 secondary display. When unfolded it's a 4:3 1920×1440 pixel 7.8″ unit.


Powered by Android 10 (waterOS 2.0), there's a couple of models – an 8GB / 256GB model and a 12GB / 512GB version. Camera-wise it's a 64 megapixel f/1.89 unit next to a 32 megapixel portrait lens, a 16 megapixel ultra-wide angle lens and an 8 megapixel telephoto camera.


This 5G phone has Bluetooth 5.0, dual-band WiFi, GPS and a USB-C charger for the 4450mAh battery.
Here's a look at the handset. Expect to pay $1,499 / £1,199 and then add on some import charges.
Head to the Royole.com for more information.