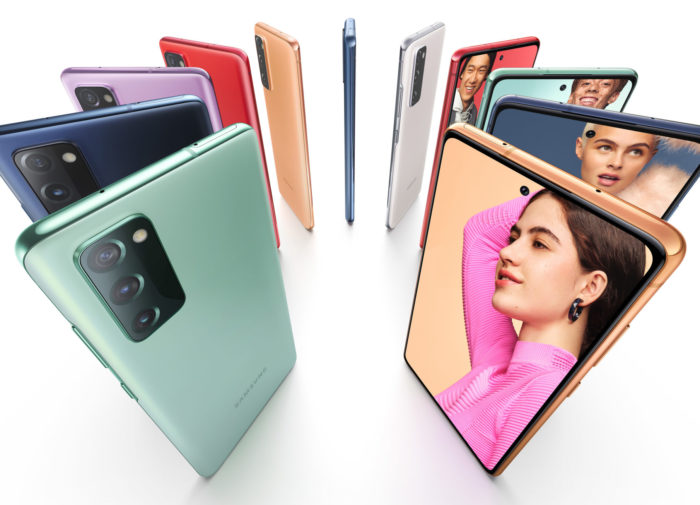 A Samsung Galaxy S20? For less than £600? Yep, that's what you're now going to get courtesy of the Samsung Galaxy S20 FE… provided you have the 4G version anyways. It's £599 but there's also an Galaxy S20 FE 5G for £699.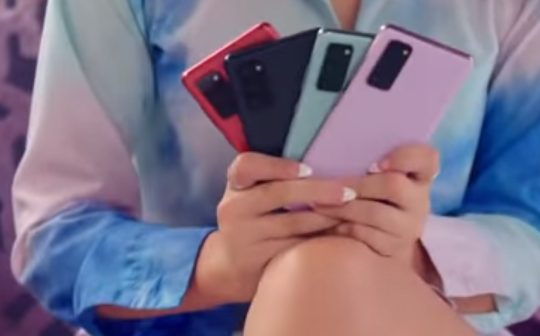 It's available in a range of colours, all with the word "Cloud" for some reason. There's Cloud Navy, Cloud White, Cloud Lavender, Cloud Mint, Cloud Orange and Cloud Red. Pre-orders are live and Three, EE, Vodafone, giffgaff, O2 and Virgin Media have all confirmed that they'll be picking up the S20 FE.
Virgin gave us some pricing. They stated..
Pre-order the Samsung Galaxy S20 FE from as little as £25 a month or from just £28.50 for the Samsung Galaxy S20 FE 5G – no upfront cost.

Data hungry users can get the newest additions to the Samsung Galaxy line-up with 8GB for £29, 12GB for £32 or 30GB for £34 for Samsung Galaxy S20 FE or with 8GB for £32.50, 12GB for £35.50 or 30GB for £37.50 for Samsung Galaxy S20 FE 5G.
If you have Virgin Media cable then you can get their "Truly Unlimited" deal for £47 a month for the Samsung Galaxy S20 FE and £50.50 a month for the Samsung Galaxy S20 FE 5G.
Meanwhile, Vodafone state that both the Samsung Galaxy S20 FE 5G and Galaxy S20 FE are available with 24GB of data for £55 a month (£29 upfront cost) and £51 (£19 upfront cost) respectively. You can also grab them on the Vodafone unlimited plans.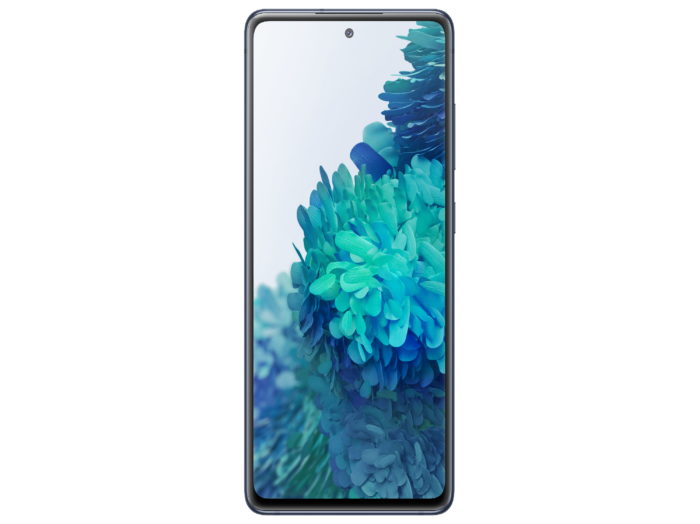 So what do you get for your coinage? Well, spec-wise it's got a 6.5″ Full HD+ AMOLED 1080×2400 "Infinity-O" display running at 405ppi and a 120Hz refresh rate.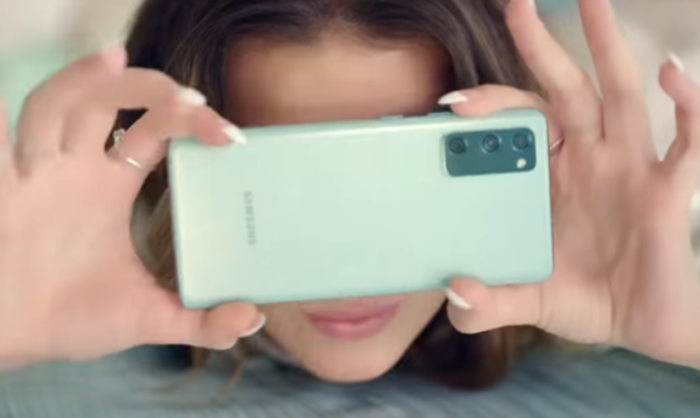 There's a 32 megapixel selfie camera and, around back, a 12 megapixel main shooter, 12 megapixel wide-angle lens, 8 megapixel telephoto and "Space Zoom" – that's basically 3x optical zoom before things go up to 30x with technology.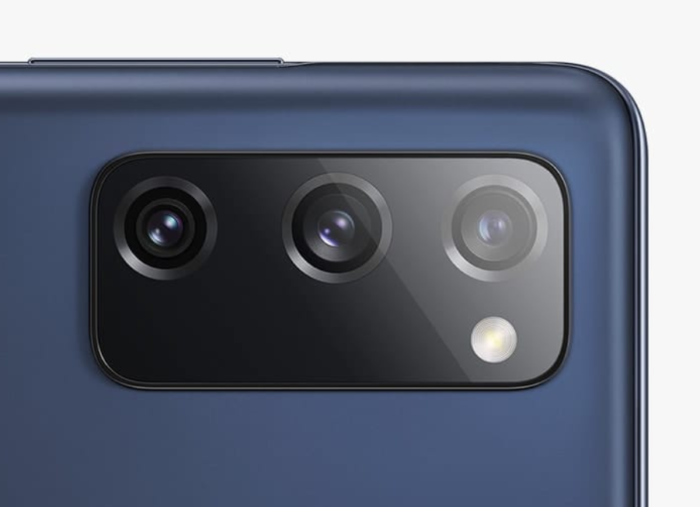 Weighing in at 190g, it runs Android 10 on a Qualcomm Snapdragon 865 CPU and comes with 6GB RAM with 128GB internal storage which you can expand via a microSD slot. There's NFC, GPS, wireless charging, Bluetooth 5.0, on-screen fingerprint recognition, 25W fast-charging to the 4,500mAh battery and stereo speakers with sound from AKG and Dolby Atmos. There's also a USB-C charging point and Smart View for wireless TV mirroring.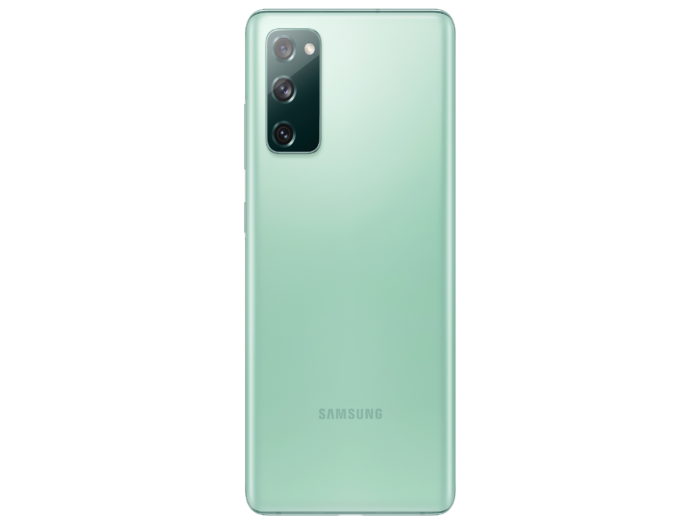 A little extra treat – it'll do dual Bluetooth audio, meaning that you can pump out music to two Bluetooth speakers at once. Nice.
As I mentioned, this is available pretty much everywhere and they're giving out free gifts if you're quick enough to pre-order. The freebies are either a 3 month subscription to Xbox Game Pass Ultimate and a Bluetooth Gaming controllers or you can get a Samsung Galaxy Fit2.
Key drivers on this one appear to be the funky colour selection, the all-day battery life and the 120Hz display.. plus 5G if you get that model (and most networks will be pushing that one).
More info on the Samsung website, or check the lovely promo videos below.. 🙂
https://www.youtube.com/watch?v=DUMgvHmpxtg
https://www.youtube.com/watch?v=DUMgvHmpxtg