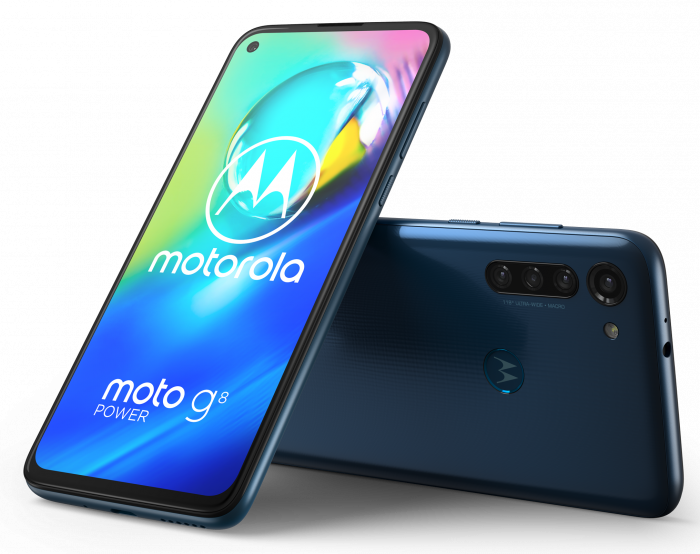 Back in February we took a look at the all-new Motorola G8 Power. Now you can go and get yourself one a Vodafone.
You can get the phone plus 6GB of monthly data for just £30 per month with a £9 upfront cost or grab one of Vodafone's unlimited plans. The £9 upfront cost is applicable to all these deals, but you can pay £47 per month for the "Vodafone Unlimited Max" to get as-fast-as-possible unlimited data. There's "Vodafone Unlimited" for speeds up to 10 Mbps at £42 per month or "Unlimited Lite" for £38 per month to get endless data with a 2 Mbps speed cap.
As usual, you can add Amazon Prime Video, Spotify Premium, Sky Sports Mobile TV or a NOW TV Entertainment Pass.
The new Motorola G8 Power has a quad-cam setup (16, 8, 8 and 2 megapixel) plus a 6.4″ 19:9 IPS Full HD (2300 x 1080) 399ppi display and a 5,000mAh battery to keep you going for up to three days. Inside you get 64GB of storage plus there's a microSD card. You get 4GB of RAM and a Qualcomm Snapdragon 665 CPU powering the show.
Available here on the Vodafone website, there's also a rear fingerprint sensor and 15W TurboPower charging.