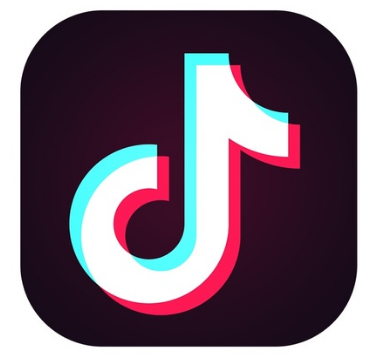 Whilst we're all locked inside there'll be many of you who have no doubt seen a TikTok video. It could be within the app or via a Facebook post, a Twitter update or sent over WhatsApp. What, though, is TikTok and why are a growing section of society using it?
The app is lets you share and create video content, and it appeared in 2016. TikTok has become globally popular with a younger audience in a very short time: 60% of users are between 16 and 24 years old. Videos can last longer than Instagram stories, up to 60 seconds, and are enriched with music, dance, acting, stickers, appealing filters, tricks, challenges, video duets, etc. Reactions are seen in the form of likes, comments, and previews.
Of course, to make creative videos for this app, you'd need a smartphone with a quality camera. As you'll have no doubt seen on TV right now, a lot of what you watch during the lockdown is filmed on a smartphone camera. So having a decent camera is a great start. Apple's iPhone 11 Pro and iPhone 11 Pro Max with triple rear cameras can recording 4K footage, as can many other phones including the OnePlus 8 Pro. Also, all phones from the Samsung Galaxy S20 series that have features such as an array of rear cameras capable of recording 4K videos with good dynamic ranges, an excellent amount of detail, and vivid colors.

5 Things You Didn't Know About TikTok
Now, we decided look into 5 things you may not know (or maybe you did but didn't pay attention to) about TikTok:
TikTok has over 800 million active users according to a Betway Sports survey and is already bigger than LinkedIn, Twitter, and Snapchat. This number looks even more impressive when compared to Instagram, which is now at just over a billion active users. If it maintains this pace of growth, TikTok can very easily become bigger in the next year or two than Instagram.
The company that created TikTok, China's ByteDance, is the world's most valuable startup with a massive $ 75 billion valuation.
The average user spends almost an hour a day on TikTok, which ranks with the most used social networks, such as Facebook and Instagram. Anyone who has spent more than 10 minutes on TikTok and followed the right people has discovered how addictive the application is and how quickly time passes while on it. This consumption will no doubt increase during the coronavirus crisis, with more people using their phones to communicate with the outside world.
TikTok is the only app in the top 5 downloaded apps globally which isn't owned by Facebook.
Brands make only 3% of content on TikTok, so if you're tired of looking at business profiles, like on Facebook and Instagram, then rush to TikTok and enjoy it until marketers take over this platform as well.

Interested in Finding out More About TikTok?
Given that TikTok is a social network where challenges are extremely popular, the most popular marketing campaigns launched by big brands are based on the creation of the hashtag challenge. The biggest success was recorded by GUESS, who created a viral challenge on TikTok called "#inmydenin". This amassed an amazing 40 million views.
Another striking feature of TikTok is that it's more realistic, focusing on fun, honesty, camaraderie, and relaxation. These are all great qualities, especially during times like these. Unlike Instagram, which is characterized by beautification, refinement, sleekness, and concealment of reality. Looking at the clips on TikTok, you get the impression that these are real people who you might meet on the street, at school or at work. The community is more friendly too – most of the comments are encouragement and cheerleading.
TikTok is primarily intended for content creators who are fun, creative, love challenges and are social, so it's very different, even from YouTube, regarding the simplicity and ease of content creation.

How to Attract Attention on TikTok?
Based on all this, it's clear that TikTok is an chance for you to attract attention and interest in a fun, warm-hearted way. It's designed to raise a smile, to encourage happiness and generates a better response. Also, even if the posts are sponsored, they still raise a smile.
Of course, you need to spend some time and feel how the app works, think about creative content, and interesting business profiles on TikTok (like the NBA, GUESS) and smaller businesses (such as Dr. Leslie, the dentist, or Anthony Barbuto, a lawyer), that can inspire you.