You may have heard about BritBox. It's a video subscription service created by BBC and ITV which delivers TV entertainment from the main UK public service broadcasters across the UK, USA and Canada. It's different to the BBC iPlayer and ITV Player because older content is included.
Today EE is announcing that new and existing pay monthly customers will get a free six-month subscription to the service. In addition, from March 13th, customers will also enjoy inclusive data for the service – so you can watch as much as you want without it impacting your allowance.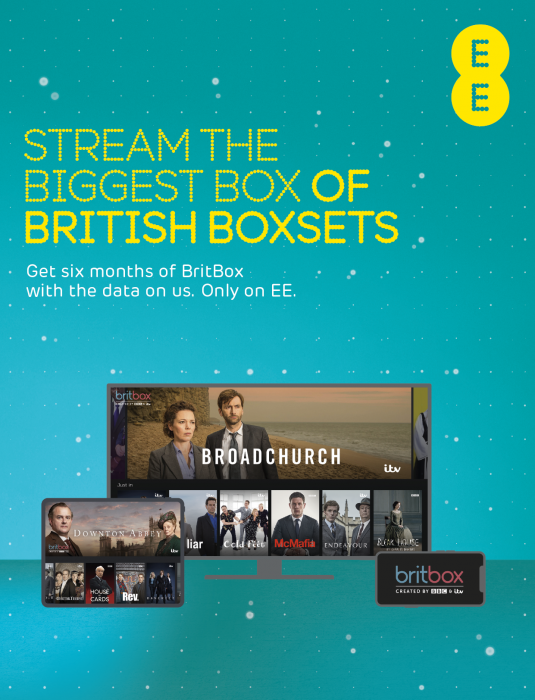 You don't need to just watch on your phone or tablet either – shows can be beamed to your TV. The BritBox service is in addition to other EE benefits including BT Sport, Apple Music, Apple News+ and MTV Play.
BritBox has British box sets including Top Gear, Downton Abbey, Happy Valley and Gavin & Stacey. After the six months ends, you can pay just £5.99 per month via your EE bill to continue with the service.
Marc Allera, CEO of BT, told us..
The UK is the birthplace of some of the most iconic TV shows in the world – from Top Gear to Downton Abbey. By partnering with BritBox, we're giving our customers access to the best British dramas, comedies and films, so they can stream them wherever they are, at home or on the move, thanks to our superfast 4G and 5G mobile network.
The BritBox service is £5.99 anyway, but usually you only get 30 days free.
For more info on the EE deal, head here.