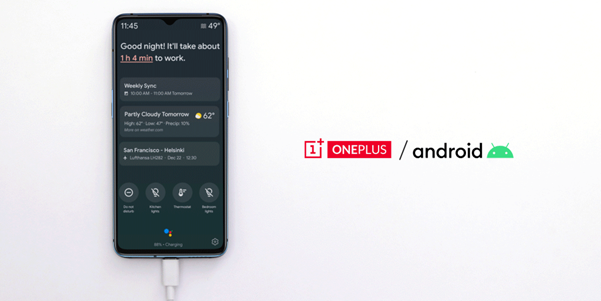 Overnight OnePlus has announced that they're to deploy the Google Assistant-powered Ambient Mode to OnePlus devices from the OnePlus 3 onwards. As you may know, Ambient Mode appears when your device is being charged and gives you access to a wide range of Google Assistant-powered information.
To opt into Ambient Mode you just need to connect your OnePlus phone to a charger, then click the notification and follow the guidance to finish the setup process. Either that or you can head to the Google App, hit "More", then "Settings", then "Google Assistant" and click "Phone" from "Assistant Devices"
The announcement states that..
Ambient Mode is a "proactive" Google Assistant experience that is available whenever the device is being charged. You can access proactive information and suggestions on weather, agenda, entertainment, reminders, and more. The feature can also be used to turn a phone into a digital photo frame or as the interface to control smart home devices, such as lights, or music players.
The video below shows it in action…