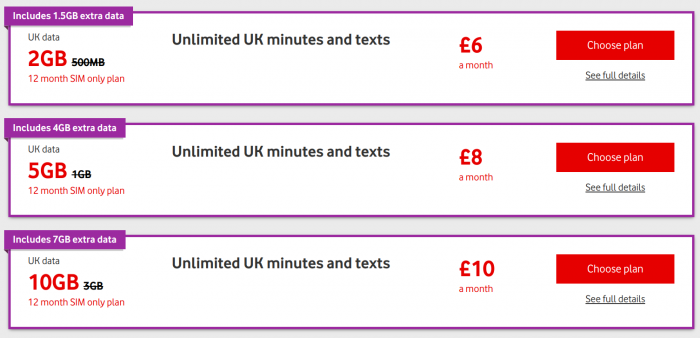 Not bad this and another SIM-only offer that you should definitely take a look at. Grab yourself a phone and then slap this SIM in. If you've already got a contract or a deal with someone else, just do the text to switch thing – it's really easy.
Anyways, the deal on this one is a full 10GB of monthly data (it's normally just 3GB at this price) and unlimited calls and texts. This is a 12 month deal so the whole thing works out at £120 for the year.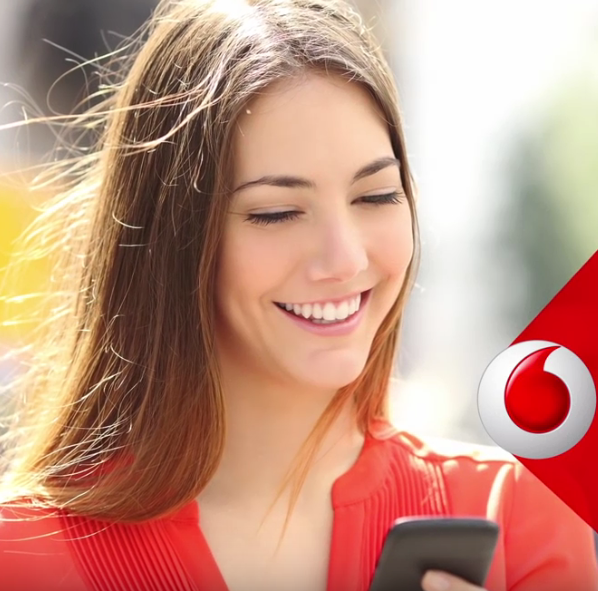 This is a Vodafone "Basic" package, so there's no extras and no roaming available. They've also got some offers on their slightly smaller packages, with 5GB of data now £8 per month and 2GB of data available for £6 per month.