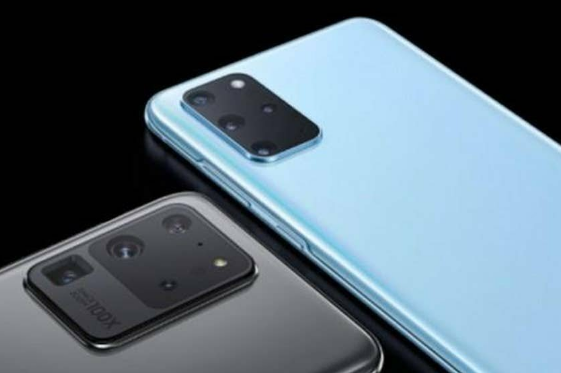 As we get closer and closer to the upcoming Galaxy Unpacked event, more and more leaks and rumours are flying around the interwebs.
One thing we do know is that this new Samsung flagship isn't going to be cheap. Trusted leaker Max Weinbach (of XDA Developers) has already brought us a number of leaker but now we've got some info on the new S20's.
For many, the latest Samsung Galaxy handset is the go-to upgrade for many, and the UK's prices are of great interest. In one of his latest tweets he reveals the rumoured price structure for all three models in the Galaxy S20 range, including both 4G and 5G models of all devices.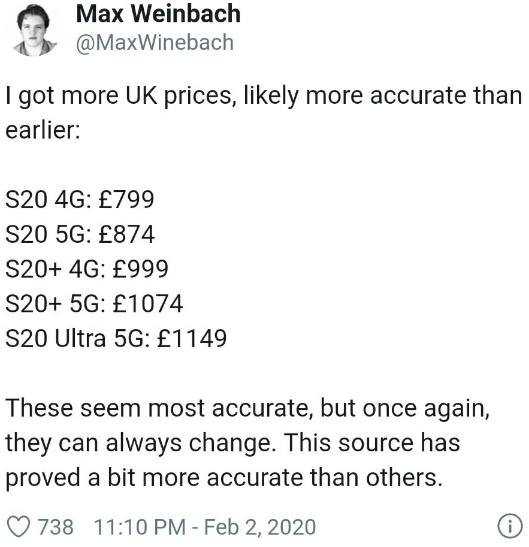 There few caveats here, the prices could always change, but these "seem the most accurate" out of all the prices leaked so far.  The S20 Ultra is listed at £1149 and is only available in 5G – so you get 5G whether you want it or not. The S20 Plus 5G is listed at at £1074, and the basic S20 4G model is set to debut at just under £800.
These prices roughly match Samsung's main competitor Apple's pricing structure.