Whilst browsing through my tweets I noticed this exchange between Phones Show producer Steve Litchfield and the Vodafone Twitter account. It relates to a Pay As You Go handset / SIM and the fact that it's been unexpectedly disconnected…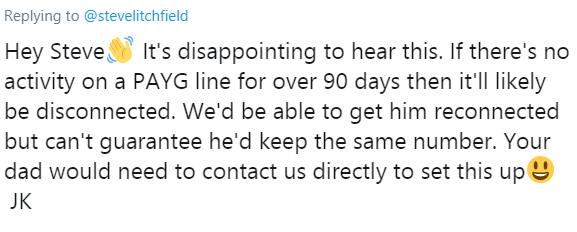 The disconnection of an apparently unused line might seem logical, but not everyone keeps track of how often they're using their phone. So, if you're on Vodafone and you've got a Pay As You Go deal, be aware that it could be disconnected if you don't use it for 90 days.
We thought this whole situation needed a bit of focus, so here's the details from each of the main networks. If your network isn't listed here (we can't go through all of them), then have a look-see in the FAQ's.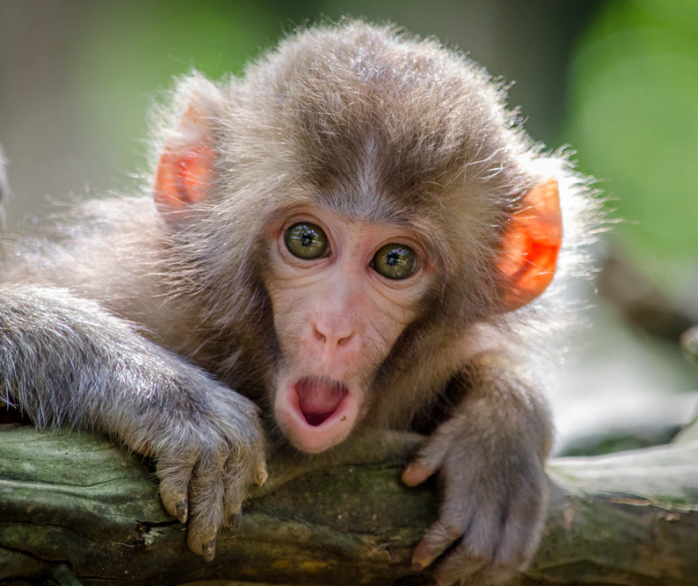 Vodafone Pay As You Go
According this support page, they state that…
…you need to use it for at least one chargeable activity – like sending a text or topping up – every 180 days.
That's a little different to the advice that Steve got in the tweet, so we dug further and found…
If you don't top up or use any credit, we'll send you a text explaining that your account will expire in the next 90 days. .. if you don't use your phone within that 90-day period, your mobile number will be disconnected and will no longer work.
EE Pay As You Go
According to this EE forum post, it's about the same..
EE PAYG SIMs are deactivated after 6 months of non-use. You then have a further 3 months to call EE to reactivate it before it is lost completely.
Indeed, from what we've seen elsewhere, you have 180 days on EE PAYG before an inactivity timer kicks in.
O2 Pay As You Go
Again, we found ourselves scouring the forums on this one and found this post which states..
A chargeable call or text every 6 months is sufficient to keep the SIM active.
Three Pay As You Go
Tucked away in this PDF it discusses the disconnection of inactive Pay As You Go plans..
If within a 6 month period you have not (i) activated a Pay As You Go Voucher on your account or (ii) made any chargeable events or activities (for example, made telephone calls, sent text or photo messages, accessed content or the internet or any other Three Services for which a charge is made), we may also suspend our Services or disconnect you.
Others..
There's also some excellent information on PAYG SIM inactivity on this Ofcom page, which states..
The length of time before a mobile provider deems a phone inactive varies: for some providers it can be as little as 70 days, while others wait six months or longer.
We've found that iD Mobile will disconnect you after just 90 days of inactivity. Others, like giffgaff, Tesco Mobile, Virgin Mobile, Asda Mobile and VOXI, all appear to be either 6 months or 180 days.