The boys at giffgaff (operating on O2 masts) have had a bit of a refresh with their £6, £8, £20 and £25 "Always On" goodybags. Whether you're a customer / members or not, you can now get unlimited texts and calls on all goodybags plus double data on the £20 and £25 "Always On" plans.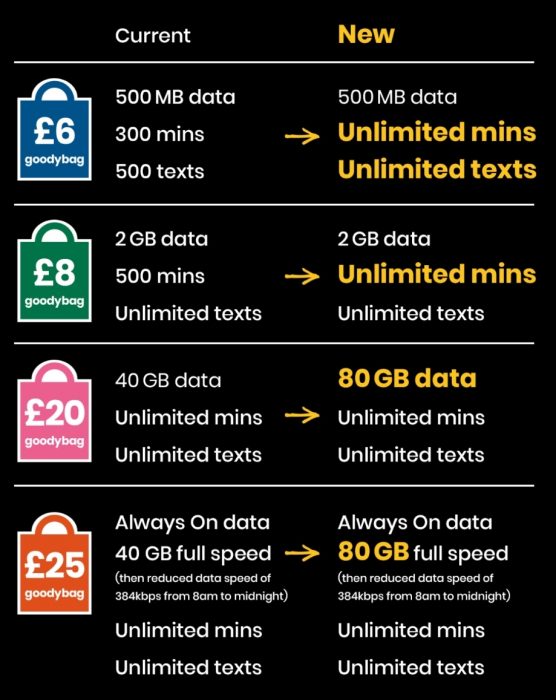 The changes kick in next month on February 26, when the £20 goodybag gets the double data – whacking the allowance up from 40GB to 80GB. After you hit 80GB you'll still get internet, but it'll be reduced to 384kbps from 8am to midnight.
The network is a good option if you're looking to move around, with no contracts to worry about and the ability to switch around as and when you want.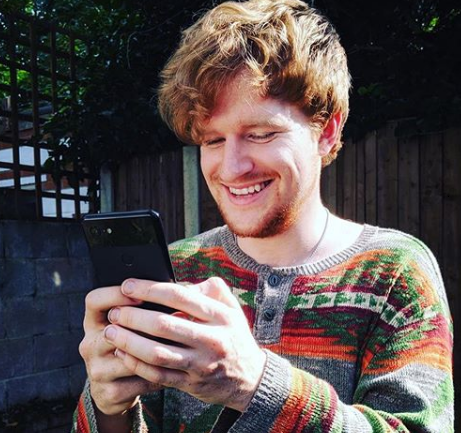 The new £6 and £8 goodybags deliver 500MB and 2GB of data respectively, but you'll get unlimited texts and data. Previously the £6 one had 300 minutes of calls and 500 texts whilst the £8 plan had 500 minutes of calls.
These unlimited texts and minutes are welcomed, because giffgaff has announced that out-of-bundle charges and MMS messages (as if anyone uses those any more) are to increase in price. Call costs are going up from 15p per minute to 25p, texts are now 10p instead of 5p and MMS messages will be 30p instead of 16p.
David Caton, Head of Propositions at giffgaff, told us…
We are pleased to announce the refresh of our £6, £8, £20 and £25 'Always On' goodybags as at giffgaff, we are always looking to provide the best choice for our members. True to our motto of mutual giving, we hope that the new added value to the current goodybags will provide both existing and future members an extra happy start to the year.
Get more detail at giffgaff.com