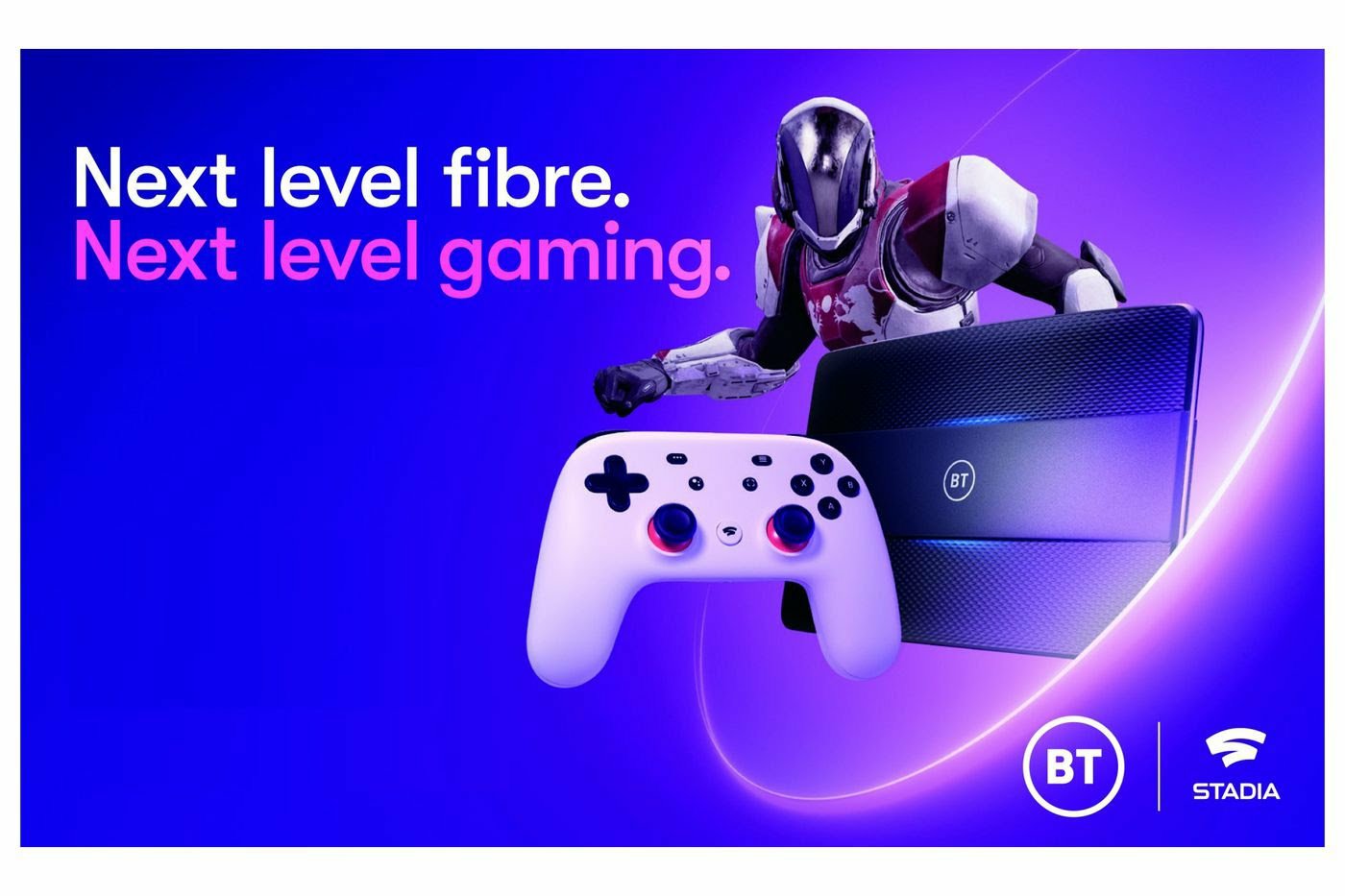 BT (British Telecom) has announced that it is partnering with Google to launch a range of broadband plans that come with the Stadia cloud gaming service bundled in the package. BT, which is the biggest Internet Service Provider (ISP) in the UK, is planning to offer the free kit to customers who opt for the company's Superfast Broadband 2, Ultrafast Fibre 100, or Ultrafast Fibre 250 services. 
According to BT, the majority of the UK can access the basic "Superfast Fibre 2" service which offers an average download speed of 67Mbps, and should be enough to run Google Stadia 4K streaming, which Google recommends a connection of 35Mbps.
Their announcement comes just a day after the promise of more than 120 games in 2020 for Stadia, including 10 exclusives, which is a significant increase from the 26 games currently available.  Google is also bringing 4K gaming to the web part of Stadia in the coming months, alongside support for more Android phones and wireless gameplay on the web with the Stadia controller.