A couple of years ago I decided to bin Sky TV, bin my phone line rental and effectively remove most of my "broadcast" TV. The plan was to switch across to just an internet feed and nothing else. I then went ultra-geeky and changed our existing home phone line to VoIP.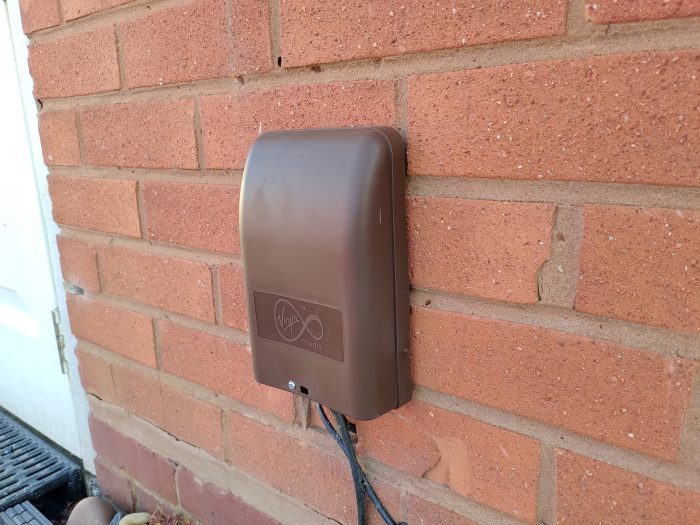 The delivery of our internet is now done via Virgin Media Business. Their service, compared to the residential offering, is like night and day.
It's solid, blisteringly quick (hitting 440Mbps, sometimes higher, but I'm only paying for 330Mbps) and I shovel everything down it – TV, Netflix, on-demand content, music (Spotify, BBC Sounds, Mixcloud etc) – the lot.
Cable internet here in the UK tends to be much faster because – although a fibre connection is sent to your local street cabinet (like the BT "Fibre To The Cabinet" / FTTC offering) – the last few metres are over coaxial cable. With the BT or a non-cable offering, it's over two bits of copper wire, which isn't as good at all.
That wire is usually hanging off a pole, flapping in the breeze. It was also probably installed many, many decades ago.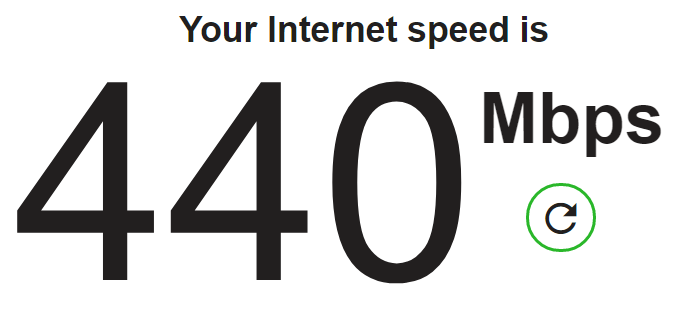 Think about Cable TV here in the UK and you might remember (if you're old enough) the rather chaotic roll-out. Things started in the early 80's, and companies such as Croydon Cable, Rediffusion Cablevision, Swindon Cable, Aberdeen Cable / Atlantic and others. They gradually got swallowed up by bigger players as the years went by.
There's a great video on YouTube from Andrew Clewes showing these early days…
CableTel, Cable & Wireless and Telewest began to be the household names – then CableTel became NTL. In 2005 we saw NTL and Telewest rolling out video-on-demand and then, a year later, HD. In that very same year, NTL and Telewest merged. They then did a deal to licence the Virgin name and branding. The rest is history.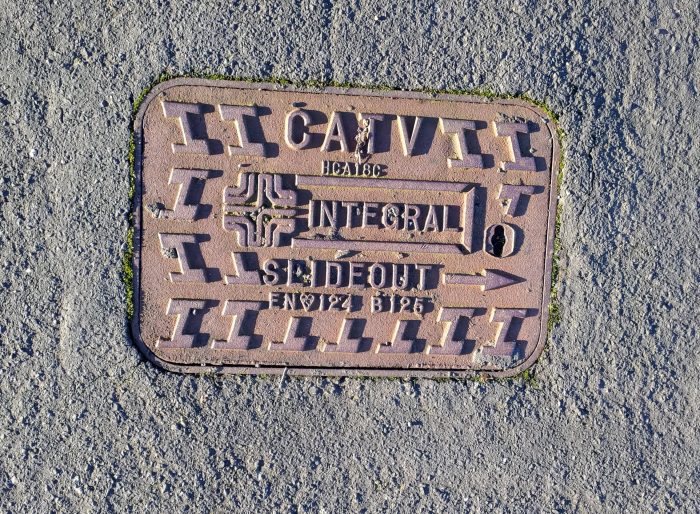 Cable, for many people here in the UK, is the fastest internet option and Virgin are pushing hard with the coverage. Now owned by Liberty Global, they're engaged in a significant expansion and upgrade programme. Their Euro DOCSIS Hybrid Fibre Coax system gets to around 60% of UK households. In addition, they're also cutting a lot of the "standard definition" channels – pushing HD more and more.
But wait. Did Cable TV really start in the UK in the 80's ? That was late compared to the USA.
Well no. In reality Cable TV can be traced back as far as 1938. It was first implemented because normal TV signals weren't always easy to receive, and big, ugly aerials had to be strapped to chimneys – sometimes falling over and causing damage. Early BBC transmissions were on the low-end of VHF and, if you lived in a valley or too far away, you were flat out of luck. Cable TV, for some, was an alternative, sometimes the only, option. Houses in Bristol used this system for TV and, years before that in Swindon, they used a similar system to get radio – that was in 1928!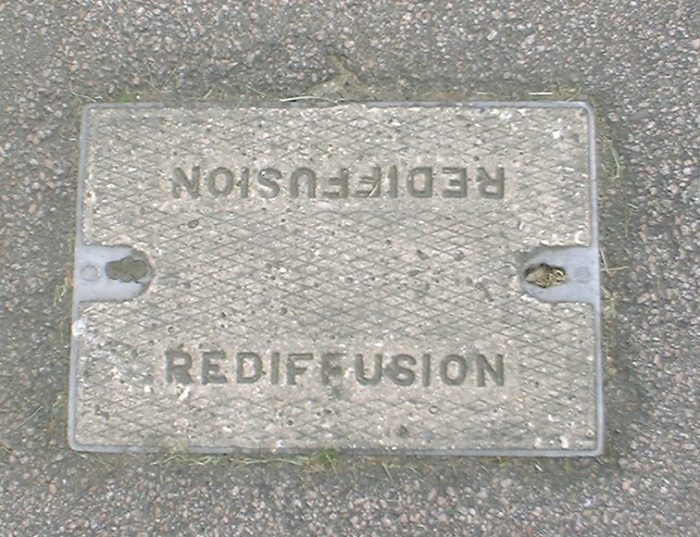 Indeed, a company called Rediffusion (a trading name of "Broadcast Relay Service") supplied "Piped TV" and also operated across the British colonies – Barbados received a relay service in 1934 and Malta got it in 1935.
This forgotten method of broadcasting filled gaps in the signal, so they called it a "relay". Companies such as British Relay Wireless popped up. It was effectively like having a speaker on the end of a really, really long cable. Council houses and schools had the system and it meant no unsightly aerials and no signal loss.

The method seems a little bonkers by today's standards – big power amplifiers would pump out 10kW or more, which would then be stepped down at a local cabinet.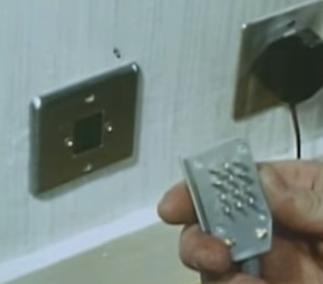 As things progressed, in the 1960's, Pay TV was actually a possibility too. TV pictures were being broadcast to houses and schools over copper cabling.
Each twisted pair would carry a single TV or radio station, and a rotary switch would select which station would come through to the inner two cables which fed your TV.

By the 1960's, the company had rebranded to "British Relay Television". It's perhaps a slightly confusing name, as today we associate "Relay Television" with smaller local TV masts which "boost" the signal from biggest masts further away. Below we've got a YouTube video showing how this early version cable television worked. Don't forget – this was nearly 60 years ago!!
By the 1980's Rediffusion had abandoned this method of sending TV and radio, and many engineers were learning from US counterparts who had started using more advanced methods of delivering TV and radio. In the US, the grid structure of cities and their more concentrated populations made cable a more worthwhile and easy solution, however in the UK we've lagged behind because the telegraph poles are owned by BT, who wouldn't let Cable TV operators near, so a lot of digging had to happen instead.
Fast forward a few years, and when the UK was being cabled up, the bandwidth requirements of our modern internet needs really weren't considered. Over the years, systems have had to be upgraded to cope. For more on that, have a read of my earlier feature on cable internet and Cable TV.