I've covered the rather rubbish state of affairs with DAB (digital) radio here in the UK before. In an effort to reduce the "entry price" to stations and to increase the choice, you tend to get a lower bitrate audio stream, which is in mono quite a lot more than you'd think too.
Lower quality, yes, but you do get more choice. As an example, I'm loving the fact that an ex-pirate radio station like Centre Force can enter into the market legally without too much financial strain. Personally it's great to be able to listen to stations like this because they're so different to the usual commercial radio stations.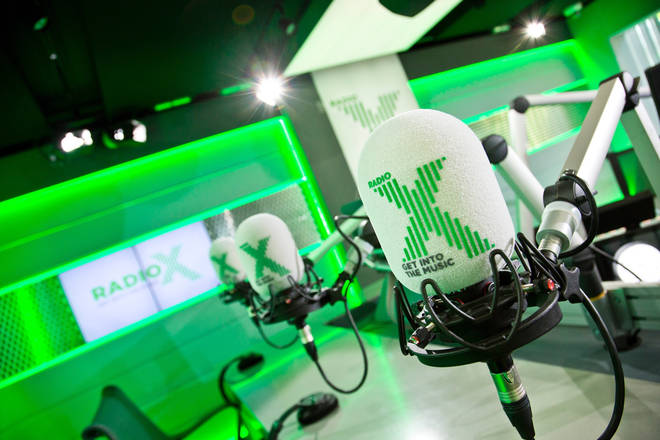 However, as we touched on before, mono broadcasts are quite common. The broadcasters will validate this by saying, "Well hey, you're listening on your smart speaker or DAB kitchen radio, you've only got one speaker anyway", but in the car it sounds ruddy awful.
However, in addition to the mono sound and low bitrate, we have another issue. There's not just one type of DAB.
Here in the UK, the traditional DAB audio signal is getting quite old now. It's encoded in MP2, which is the ancestor of MP3. The traditional 128kbps streams might only be used by the big BBC stations now, and in other places you'll find much lower quality streams on DAB.
So, a new format came out. It's called "DAB Plus", or just DAB+, and it's much more efficient. It uses the same masts, the same infrastructure, but the audio is encoded in aacPlus. Put simply, this means that the audio sounds better at lower bitrates, and you'll find signals in stereo more often too.
In recent times, we've seen more DAB stations switch over to DAB+ or introduce additional "sister" stations onto DAB+. If you listen to Gold, Jazz FM, Fun Kids UK, Smooth Extra, Capital XTRA, Capital XTRA Reloaded, JACK, Union Jack, Heart Extra, Heart 70s or Heart 90s – you'll be listening on DAB+.

However, if you've got DAB but you've never seen these stations listed, chances are that you've got a DAB radio that can't do DAB+. This, then, is where more problems start. Although some digital radios can be upgraded to receive DAB+, many just can't. This means that, despite having a relatively new DAB radio, you'll need to throw it in the bin – even if it's in the car – and buy a new one to get the full list of digital stations.
With the more efficient system attracting more and more stations, this is tripping up a number of listeners. Several stations are switching across to DAB+, and many DAB radios that don't do "Plus" will simply see them disappear.
Stations that have recently come onto the platform include Virgin Radio Anthems, Heart Dance, Virgin Radio Chilled and – most recently – Radio X.
This last one has caused quite a bit of fuss, with listeners constantly asking where the station has "gone" – not realising that it's a format change.
Radio X is selling the switch as beneficial because you'll be "able to hear us in stereo" (which, in 2019, really should be a given). They made the full switch over a few weeks back, but listeners haven't been kind. It's led the breakfast presenter, ex-Radio 1 DJ Chris Moyles, to respond with this…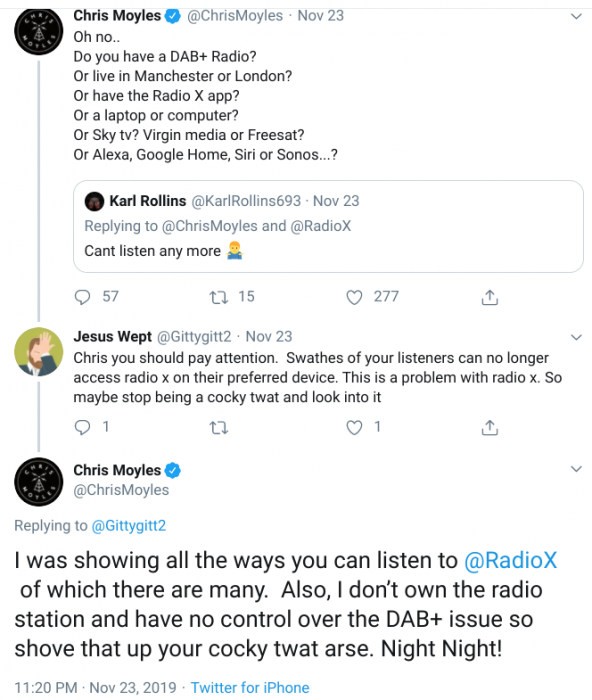 It looks like more and more stations will be switching, so check that your DAB radio has DAB+. If not, your choice of stations will be dropping over the coming months..