This year we're going to stick all the deals into this one article and update it as new ones pop up. If you see one that's great and hasn't been featured here, get in touch or hit us up on Twitter.
"But wait!", I hear you cry, "Black Friday isn't until next Friday".
Yes, that's true, but they tend to start deals today and then it all drags on until Monday December 2nd. Just to give you more chance to grab those bargains I guess. They call it "Black Friday Week" now. Don't ask me.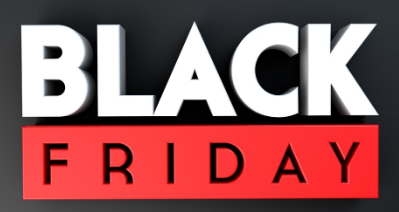 Amazon Fire TV Stick
Available now on Amazon and down to just £29.99 with completely free delivery – even for non-Prime members. This sticks into the back of your TV and streams Netflix, BBC iPlayer, YouTube plus loads of other TV channel content. It'll do Prime Video too of course. This is normally £49.99.
20% Off Amazon Warehouse
Lots to choose from here – headphones, mice, monitors, plus smart bulbs, watches and loads more too.
Google Home Mini and Chromecast Cheap
Get the Google Home Mini at Tesco for just £19 at the moment. They are also selling the Chromecast for £20 – this let's you stream everything to your big TV. They also have the Amazon Fire TV stick on offer, but it's not the 4K one. Still, for £19.95 you can't moan too much.
PlayStation Plus 1 Year Membership
If you're getting someone a PS4 for Christmas or they already have one and you're thinking of a gift, this PlayStation Plus membership is now down to just £29.85, then you don't need to worry about it for another 12 months.
Amazon Echo Dot
Back at Tesco again and this one is down to just £22. Stick it on your microwave and start talking to Alexa. Boom.
Google Chromecast, Home Hub, Nest Mini and more at BT Shop
Head to BT Shop. You can get the Home Hub and the Nest Mini together for £79, the Home Hub on its own for £59, the Chromecast for £20, the Google Home Speaker for £49 and the Nest Mini by itself for £19. There's more in there too.
Three 100GB deals
The guys at Fonehouse have teamed up with Three to dish out lots of 100GB plans with new phones. There's no upfront cost and phones include the iPhone XR, iPhone 11, iPhone 11 Pro, Samsung Galaxy S10 and Samsung Galaxy S10 Plus. Not only that, but contracts from bought before December 5th will also get 2 months free insurance.
OnePlus 7 Pro and the OnePlus 7
Until December 2nd you can get up to 20% off the OnePlus 7 Pro and OnePlus 7.
Meanwhile John Lewis and Partners have £100 off the OnePlus 7 Pro and are selling the Almond edition too.
Three have an £85 saving on the OnePlus 7 Pro if you get it on a PAYG with a £10 top-up. Head here for details on that.
Mobiles.co.uk iPhone deals
These all get 60GB data and, if you want the iPhone XR 64GB, you still get £75 automatic cashback. The iPhone 11 64GB is on Vodafone, 60GB, £33 per month, £75 upfront. If you want a bit more storage, the 128GB model is on the same deal for £33 per month but with just a smidge more (£125) upfront.
For the iPhone XR 64GB you can get this for £33 per month and just £9.99 upfront. That £75 automatic cashback is available but this offer ends Monday. The 128GB model is the same per month but with £50 upfront.
You can also get the iPhone 8 Plus 128GB on Voda for £27 per month and nothing upfront or the iPhone 7 Plus 128GB model for £22 per month and nothing up front. All of these deals are 60GB per month data allowance.
More as we get it…