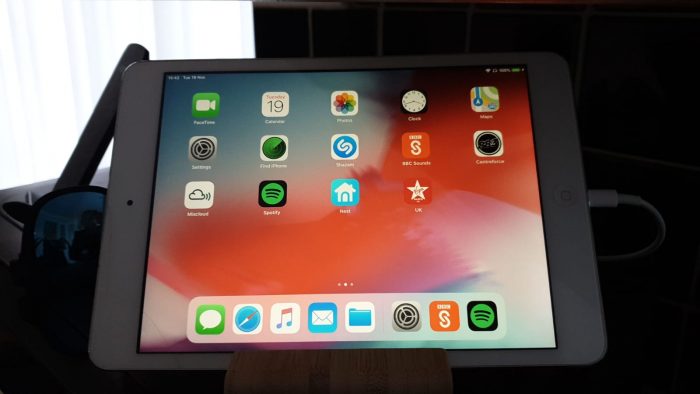 I stumbled across a gadget that I'd almost forgotten about recently. It was an iPad Mini. Wow. Remember this? When we used to use tablets for things?
Strangely though, I've found a new a new use for it as our existing "radio phone" has failed in the kitchen. I think partially this was due to it constantly being plugged in, which seems to have resulted in it no longer accepting any charge whatsoever. So, it's gone flat.
Wait, a radio phone? Well, that's what I call it. It's connected to an old Bluetooth speaker (which doesn't seem to ever do any power-saving thankfully) and plays the music in the kitchen. The phone itself is our controller – playing tunes from Spotify, BBC Sounds and so on.
At the moment I'm trying to get the iPad fixed to the wall, but it did get me thinking – what about the other uses ? Given the size, it's a great little thing for using on cramped train journeys – especially when I'm on the way back from major phone events etc.
So, as I hunted to find the best tablet for writers, I got slightly sidetracked and found a load of cool slim wireless Bluetooth keyboards. I like these because you get that tactile feedback and the "real" keyboard feedback, rather than some shiny screen. You also don't consume half of your iPad or Android tablet screen with a chunky on-screen keyboard.
If you want to find the best tablet for writing, I've pretty much narrowed it down to …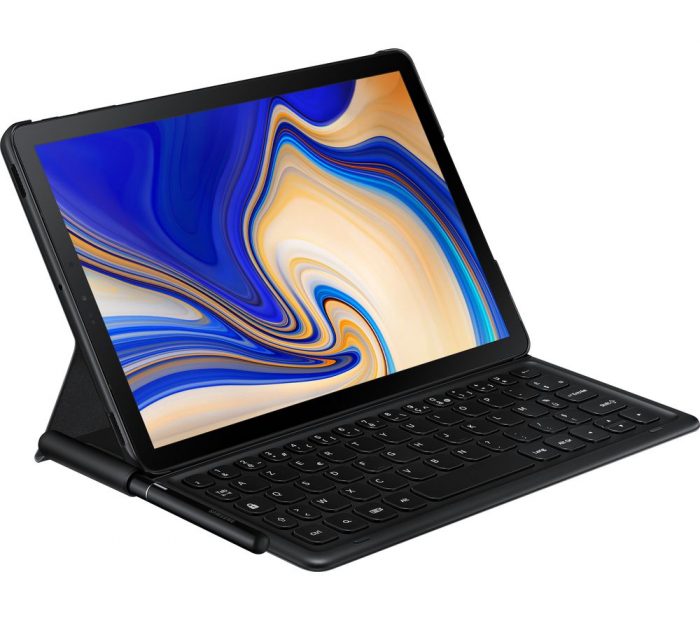 – The Samsung Galaxy Tab S4 + Keyboard Folio cover
If you already have a tablet, have a look for covers which include a keyboard. This Samsung one includes just that, and also protects your device from scratches and bumps. This particular accessory is nearly £100 though, so it's a bit of an investment. You do, however, get an intergrated S-Pen holder too. Great for jotting down ideas without having to hold your tablet.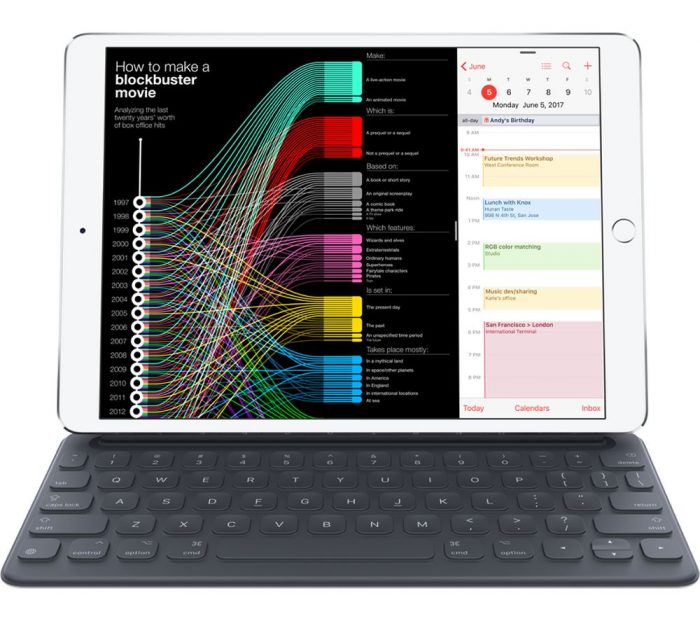 – The Apple Smart Keyboard accessory
Again, if you already have an expensive tablet, why buy another? This is quite pricey at £159, but comes with similar features. If folds and acts as a stand too. You simply attach it to your iPad and it'll protect your precious device whilst also letting you type quickly. For the iPad I found, this would be great, but it's nearly £160 so I carried on looking.
– Tetratab Casebook
For less money than the Apple keyboard accessory, you can get this Intel-powered Tablet PC with keyboard. It runs Windows 10, has a 10.1″ 1280×800 pixel screen and comes with 64GB of storage plus 2GB of RAM. It's ruggedised, can connect to 4G and withstands drops. Plus, as this is full-fat Windows, you can everything that you'd normally expect to do on a regular PC. It comes with a microSD slot so that you can add to the amount of storage.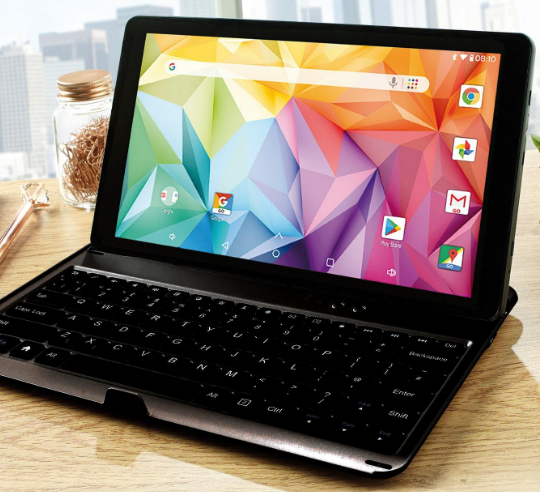 – 10 Inch 2-In-1 Android Tablet
This one can be found online for as little as £80, and is basically a tablet with Android 8 running on a quad-core OS. It has 1GB RAM, 16GB storage, Bluetooth, WiFi, 1024 x 600 pixel screen and a 4500mAh battery. It's effectively a mini-tablet, but running Android and dirt cheap. Not much memory on this though, so you may want to spend a little more to get the "oomph" required by some of the more hungry web apps.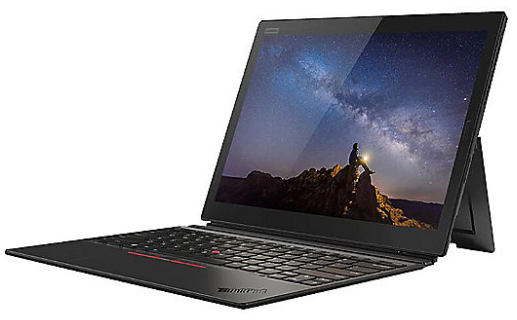 – Lenovo ThinkPad X1 Tablet
A lot higher up the price-range this, and for over £1,500 you get an edge-to-edge 13″ 3000×2000 screen, 8GB RAM, 256GB of storage (SSD), a powerful Intel Core i5-8250U Processor, Windows 10 Pro 64 plus WiFi, Bluetooth and other top-end spencs all round. It can chuck data around at up to 40Gbps and there's an 8 megapixel rear camera alongside the 2 megapixel front shooter. Real high-end this.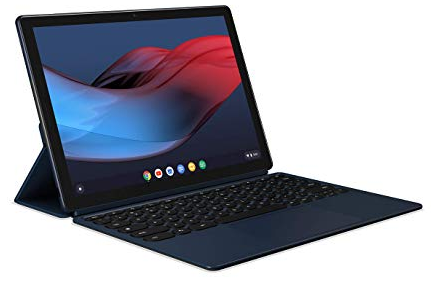 – Google Pixel Slate
Well, I've got to mention this. Coming in at less than £750 it's powered by Android and comes with a 12.3″ screen, dual cameras and a variety of CPU's – all the way up to an i7 CPU with 16GB RAM and 256GB storage (although that's a lot more money at £1,549). Here it's Chrome OS running the show, so Chromebook users will be more than familiar with the lightweight and speedy OS. There's dual-front-firing speakers, WiFi and a fingerprint sensor for security. Add the Pixel Slate keyboard with backlighting and it turns into one of the best tablets for writers – even with the £189 extra for that keyboard.
For me, I'm looking for a temporary and low-cost solution, so a cheaper QWERTY keyboad attachment is on my list of "possbles".