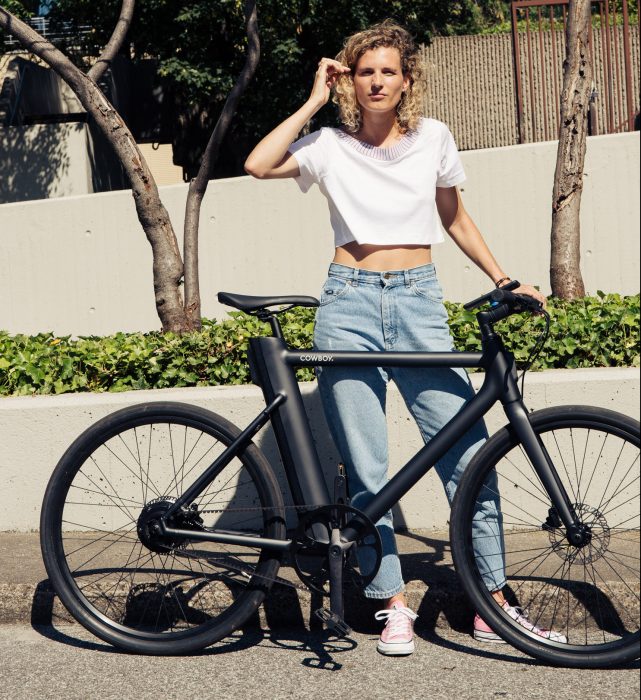 We're still looking around for an eBike company who wants to show us their bike outside of London, but until then, here's UK launch of Cowboy. They're introducing their urban commuter bike for £1,790.
A lot of money yes, but they tell me that this combines intelligent technology, an excellent design and a comfortable ride. It also comes with an app which controls the bike via Bluetooth. Use your iOS and Android phone it'll act as a digital key to activate the bike. Not only that, but a live dashboard keeps you informed as you ride – speed, duration, distance and battery level. You can also turn the front light on and off, plus it has an integrated navigation system. The app will also let you know if the bike is stolen, with a bike finder utility to help get it back via GPS.

The integrated front and back lights illuminate the path for safety, with back lights flashing while decelerating and / or braking.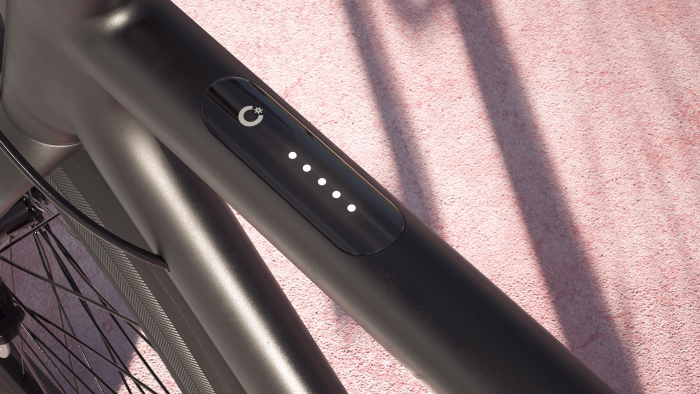 The Cowboy has a lightweight (just 16KG, and that's WITH the batery) frame and the battery comes off so you can charge and move it around easily. There's also no gears to worry about and it has an "up to" 70 km, which is about 43 miles.
You can get more information on www.cowboy.com. Top speed is 25 km/h or 15.5 mph.