As you'll have no doubt seen recently, I'm chronicling my quest to convert a spare room into a gaming / work den. As part of this I've asked a few local tradesmen to do work – plastering, electrics and so on. 
Getting the right people, and trustworthy ones – can be tricky. I relied quite a bit on recommendations from friends and online. However, there was a few false starts. Despite good reviews, some simply never turned up and blamed a "hectic" schedule.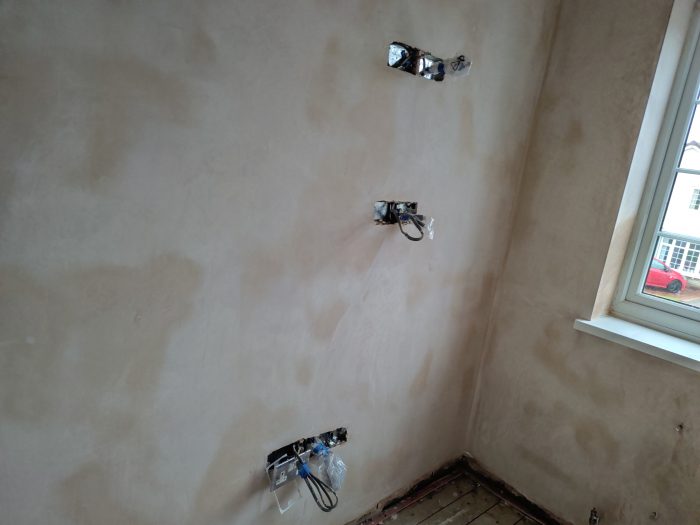 So, I turned to the wider internet – looking for ratings on Google and websites with examples of the work completed. New businesses start every single day and they need to make sure that they stand out from the competition, but in our web-savvy world, you can't just rely on a mobile number scribbled on a piece of paper. Getting your name out there, getting good feedback and making people know you as a trustworthy trader takes time, effort and organisation.
Sorting out documentation
Getting invoices, quotation templates and other paperwork in place is important. Some of the people I dealt with were able to quote with the aid of photos – some were emailed, others were via WhatsApp. It's the modern way of working, so getting prepared is important. It also means that you can work faster without necessarily working harder.
One of the most important types of insurance which is often forgotten is vehicle insurance. I've seen some "interesting" vans arriving and it's important that you get your business insurance and vehicle insurance sorted out. Applying for commercial auto insurance at next-insurance.com is easy, plus you can do it from your phone while you're on a tea break. Simple as. 
Check the competition.
On Google you can look at others who are doing the same thing as you. Take a look around and you can see other local plasterers, electricians, plumbers, decorators and so on. You can see their online presence, their reviews and the feedback that they've received online.
Getting a decent site and responding to comments and reviews on Google Reviews is another great way of getting noticed. A local mechanic is a great example – they actively look for potentially troublesome reviews and offer to check the car in question again. 
Taking the time to do some research into their businesses and how they are attracting customers is important – especially if you know that they're doing well. While you obviously cannot directly copy a business strategy from a competitor, you might notice that they are doing something which you know you can do better. In this scenario, emulating what your competition is doing but building on top to deliver a better product might just result in you pushing ahead.
Find out what your customers want
Developing an amazing service is unfortunately only half the battle. You also need to be conducting market research to discover how your customers will respond to what you have to offer.
It can be incredibly frustrating to spend a lot of time working on a quote only to not get a response. Check into the reasons for this – perhaps ask the customer if it's the price that's the problem, or perhaps it's the lack of reviews, or your workmanship, your location etc. To succeed it's important to look at potential problems areas, and it's important to look at this even if you're an established business –  you don't want to give your competitors any time to pull ahead.
You want your business to be the most successful in your industry, that is a given. However, you need to make sure that you are doing the necessary work to stay at the top of the curve. Make sure you do the research and you will see a difference. Getting ahead of your competition can be incredibly difficult but the results might be worth it when all is said and done.