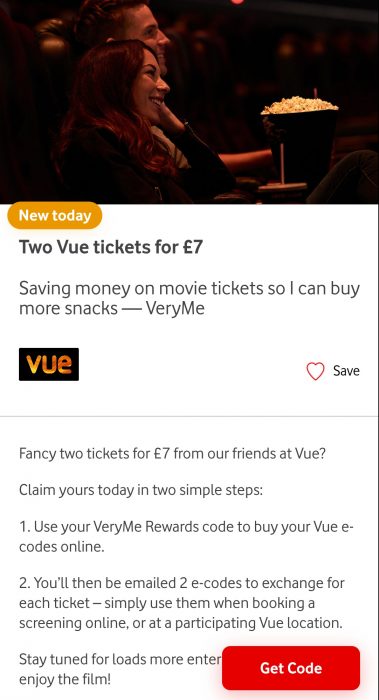 Anyone remember Orange Wednesdays? It was a hugely successful benefit that Orange ran back in the day. From memory you got a code which you showed to the guy in the cinema and then – boom – you'd get two tickets for the price of one.
Nowadays we're seeing comparison sites giving these things out instead, but Vodafone is now joining the party.
No matter what the day, Vodafone customers can now log into the VeryMe Rewards app and grab two adult cinema tickets for £7. The codes can be used once per week and they're claimable in over 85 Vue cinemas. Just fire up the app and click the image above. Job done.