Good Points:
Bluetooth 5.0.
Noise Cancelling.
IPX 5 Waterproof rating.
Up to 36hrs of listening time.
USB Type C charging.
Simple Pairing.
Stylish carrying case.
Lightweight.
Ability to sync with 2 devices.
Bad Points :
Profile a bit large for some people.
Bass quality lacking.
What's In The Box.
Left and Right earbuds.
Charging/carrying case.
USB-C charging cable.
3 Sets of differing sized ear tips.
Owners manual.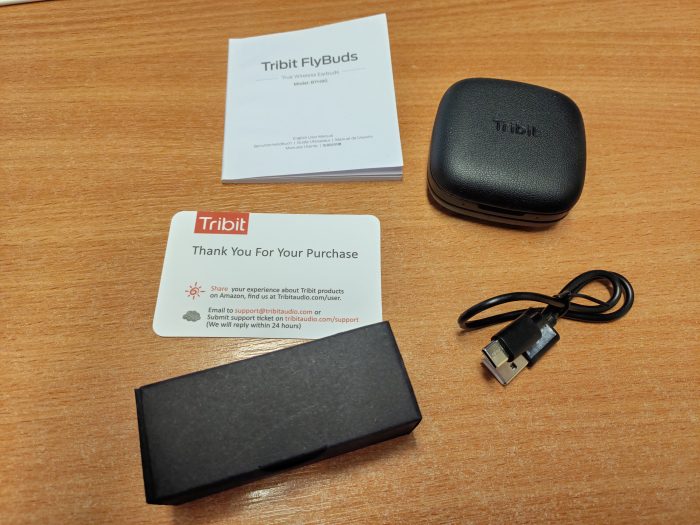 Design: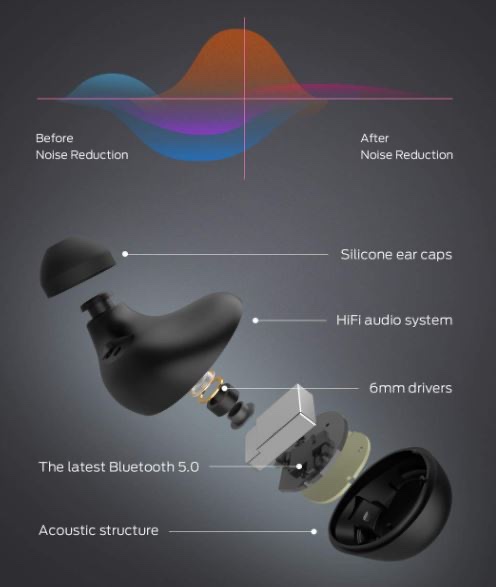 Upon unboxing the Flybuds the first thing I noticed was faux leather finish to the carrying/charging case. This gives it a nice posh feeling and also looks like a more polished and high-end product.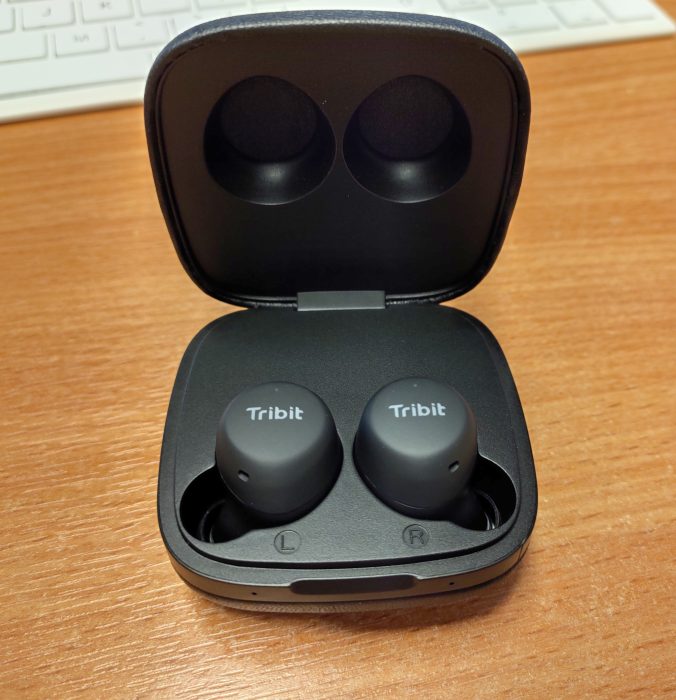 The Flybuds themselves are held in place by strong magnets, and begin charging as soon as they are popped back in. Close the lid and they'll turn off and charge, with two tiny LED's on the front of the case showing the charging status of each bud.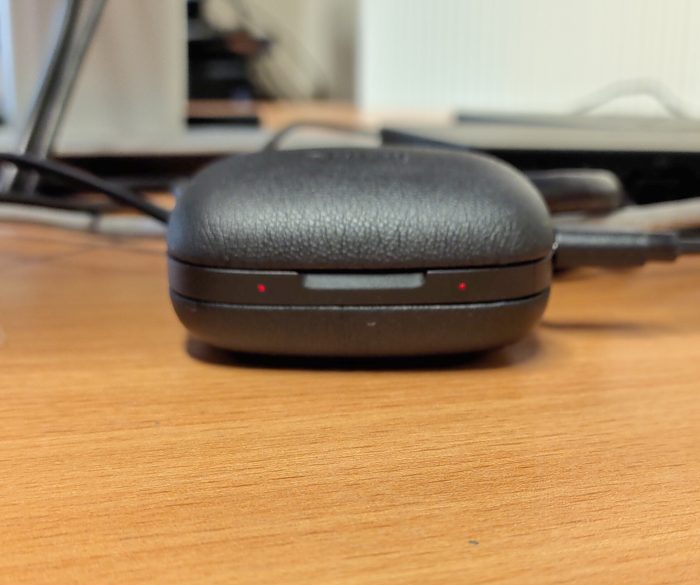 On the side is a USB-C charging port, which connects to the nearest USB port via a supplied short cable.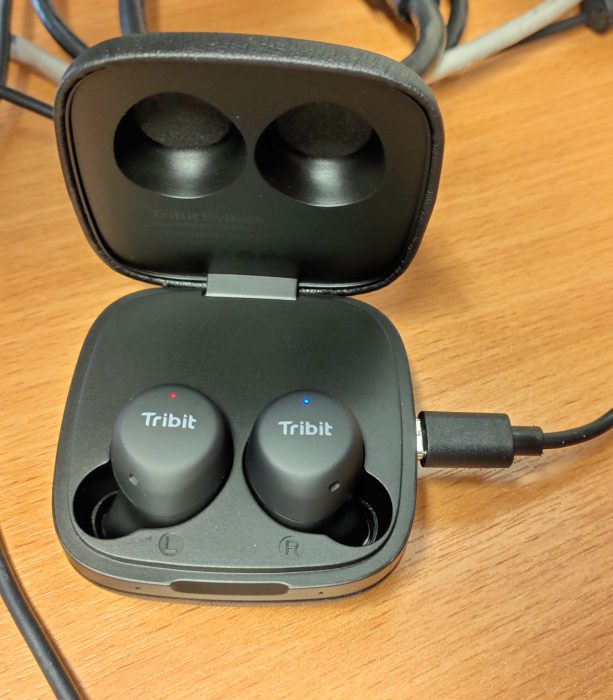 The Flybuds themselves have a rubberised finish which, along with making them waterproof, adds to the comfort of their fit. Fit wise I found the profile of the Flybuds a little on the large side. It was right on the limit in a way – I felt like some "ear loops" might've helped, but a nice secure fit can be easily be achieved by using the included different sized ear tips.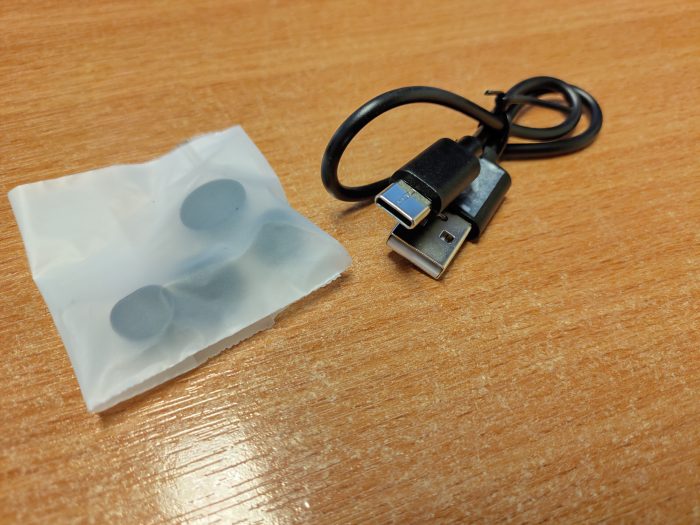 The large profile of the Flybuds is there for a reason, that being they are fitted with relatively large batteries, with a claimed 6 hours of use.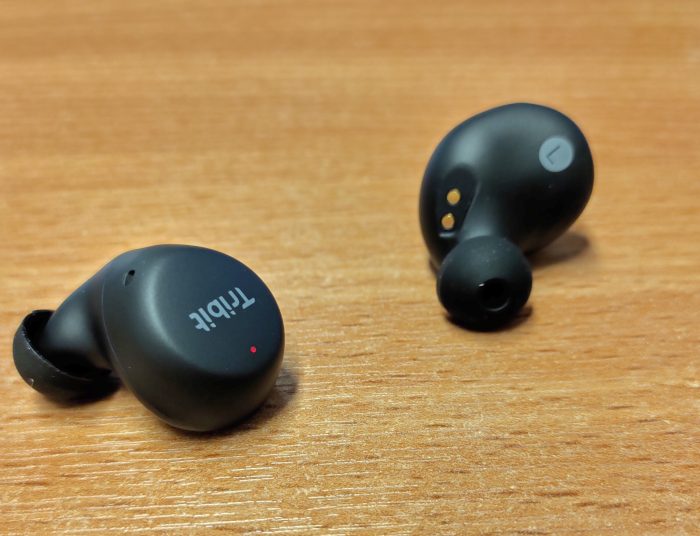 The Flybuds are compatible with the latest Bluetooth 5 protocol, meaning a faster and more reliable fade-free connection. This protocol means you can pair the Flybuds with multiple devices. You can even connect them to your Android phone and iPod simultaneously, although the output will be mono instead of instead of stereo.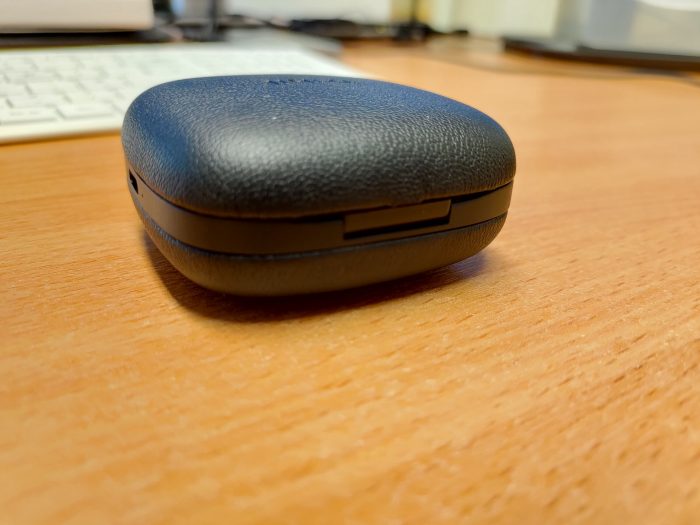 In Use:
Once unboxed, it was time to pair the buds to my device (in my case, the Note 10+) this couldn't be easier, it's very much like Apple iPods. Opening the case started the pairing process and my Note found them almost instantly and the pairing was done. If you have problems, do ensure that they're both charged fully before you do this pairing – you could find that one bud is fully charged but the other isn't. This can obviously cause some issues with the initial stereo connection.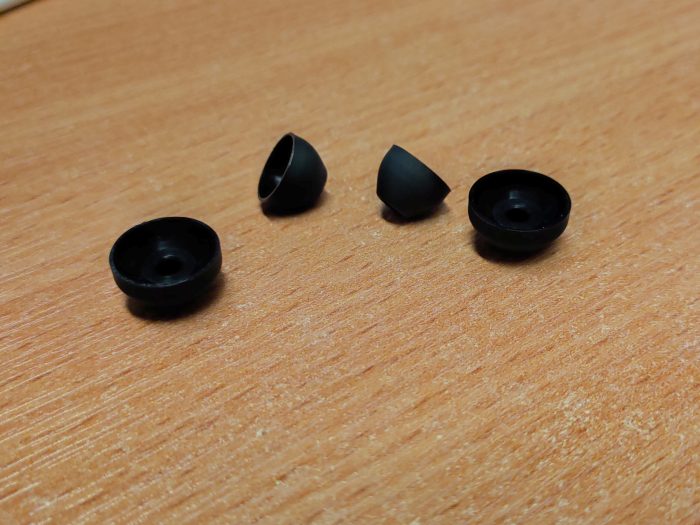 The mid sized ear tips fitted me well, and gave me a comfortable secure fit, despite their large profile the Flybuds are lightweight and after a few moments I forgot I was wearing them.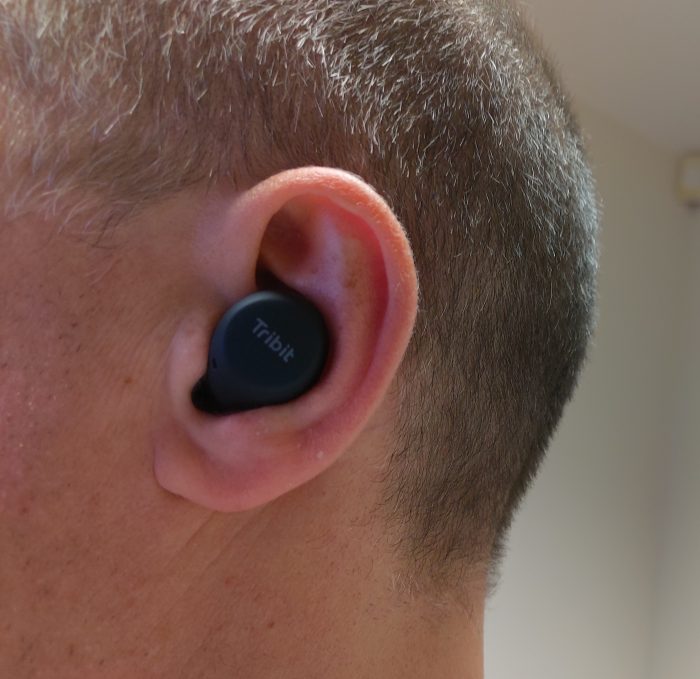 Each bud has a large touch control area, which I found easy to locate and use. Sometimes too easy. I'll admit that I did hit the outer touch area quick a bit when initially pushing them into my ears, which can be a minor pain.
I would have liked to have seen the ability to increase or decrease volume, perhaps by sliding my finger up and down on the control area.
Sound Quality:
I was pleasantly with the sound quality offered by the Flybuds, they give a well balanced rich sound, across all the sound spectrum, giving good mids and highs. However, if you're a listener of heavy bass music, these may not be the buds for you.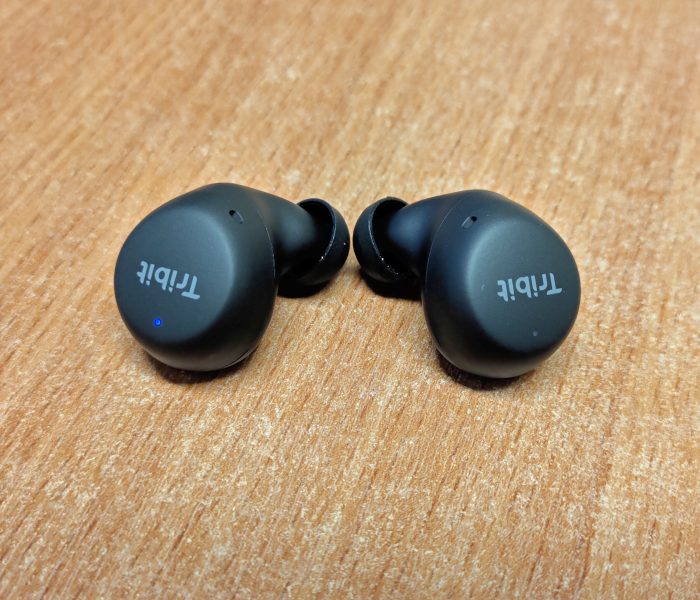 I'm a avid listener to spoken word, from both podcasts and Audible. It's here where the Flybuds excel, they give exceptionally clear vocals.
Something that tends to get overlooked when reviewing earbuds is call quality and again the Flybuds were excellent in this area. People on the other end of the call stated that I came through very clearly, with little or no interference. Another nice feature is the ability to use just one Flybud with your device. Good if you're perhaps sitting at your desk at work and want to hear the office around you still.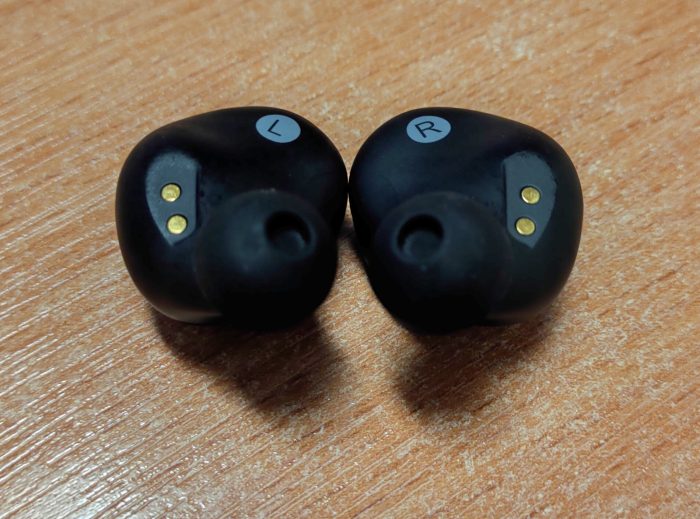 Plus, if you want you can pair your Flybuds with multiple devices at once, although when paired to two devices Flybuds will play audio on mono instead of stereo.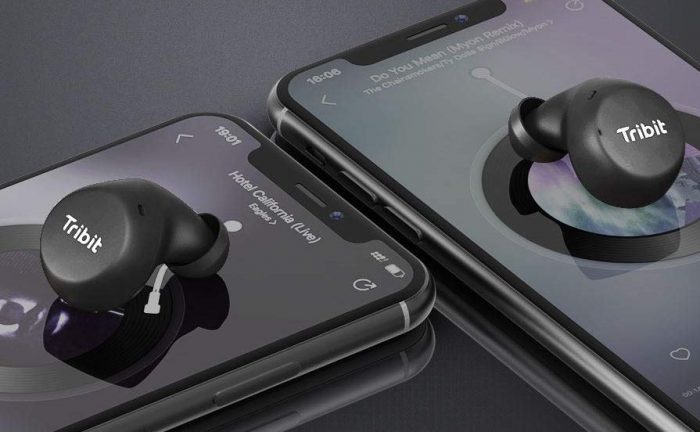 Conclusion:
Firstly let me say the Tribit Flybuds retail for £59.99 from the UK and also from the US site. For that you get a pair of great sounding and comfortable earbuds, with excellent battery life. You get 6 hours with the buds, then another 30 hours of top-up with the case, which acts as your mobile charger when you are away from a USB port. That's a total of 36 solid hours of music.
An ergonomic fit, the Bluetooth 5 protocol and a great training partner in the gym. The Tribit Flybuds are well worth a look.
Tribit Flybuds
Value for money - 84%
Comfort - 90%
Battery life - 95%
Sound quality - 88%
Ease of connection - 90%
Build quality - 90%
Medium priced earbuds that give premium sound quality and features.