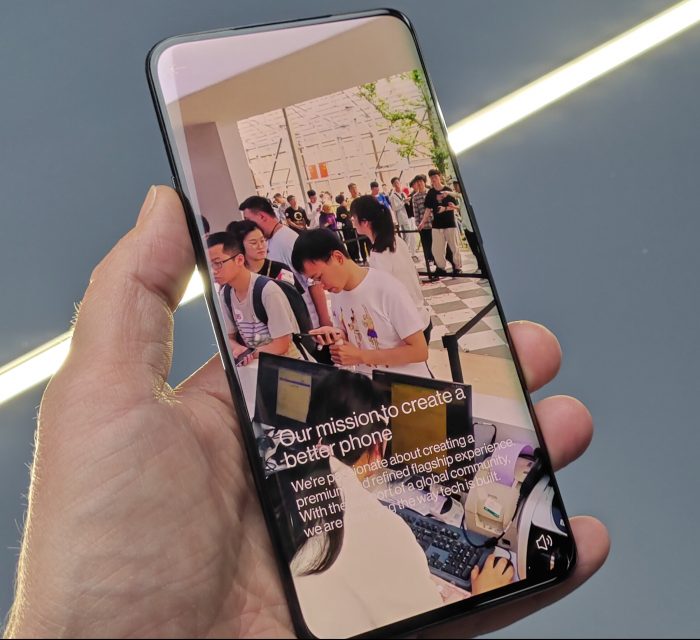 Available for £699 in a few days time (Amazon, John Lewis and the OnePlus website), this is the OnePlus 7T Pro. It sits quite neatly next to it's more expensive £799 brother – the OnePlus 7T Pro Mclaren Edition. The latter won't be available until November 5th.
The OnePlus 7T Pro will also be available on Three for £29 upfront and £53 per month on a 24 month contract. This get you unlimited calls, texts and data.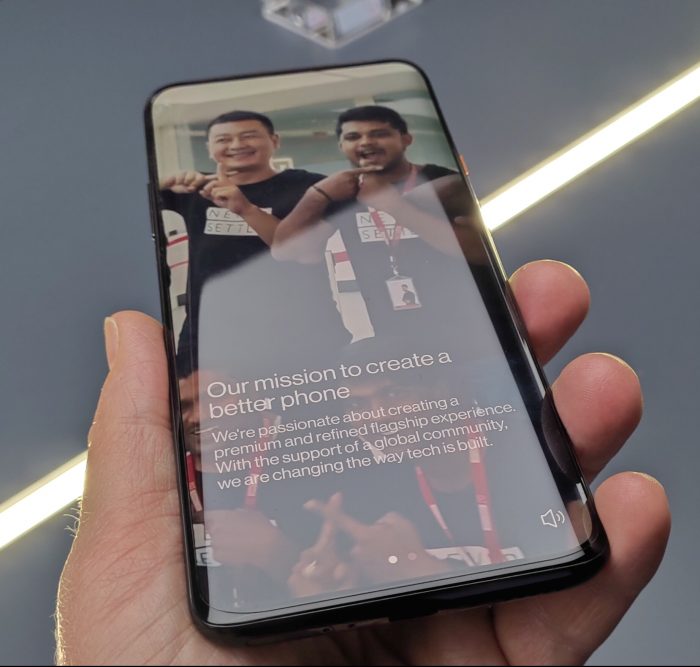 What's the deal with these over the OnePlus 7T then? Well, gone is that circular camera housing for a kick-off. Instead it's a line of lenses but in all honesty it's a lot of the same – the very same Sony 48 megapixel lens (7P with f/1.6 aperture), but weirdly the 12 megapixel telephoto lens, found on the regular OnePlus 7T, is tweaked down to an 8 megapixel one here. The ultra-wide 16 megapixel lens is still there but this time there's a 3x optical zoom compared to the 2x optical zoom we saw in the 7T.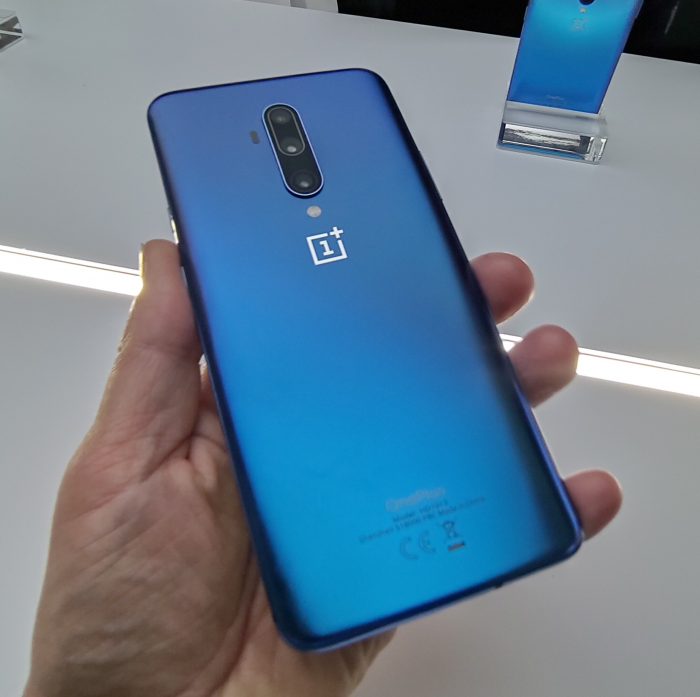 We took some shots with the phone and you can see examples from the camera below. These are from a test setup they had showing a low-light scene in a box. Images were taken in wide and normal mode…
We also wanted to take some pictures of "real" things, so snapped Canary Wharf using all three lenses..
The dual LED flash is there, but here there's a slightly better autofocus. The front selfie camera is still a 16 megapixel, but it's a pop-up from the top and again we get the HDR and face retouching capabilities.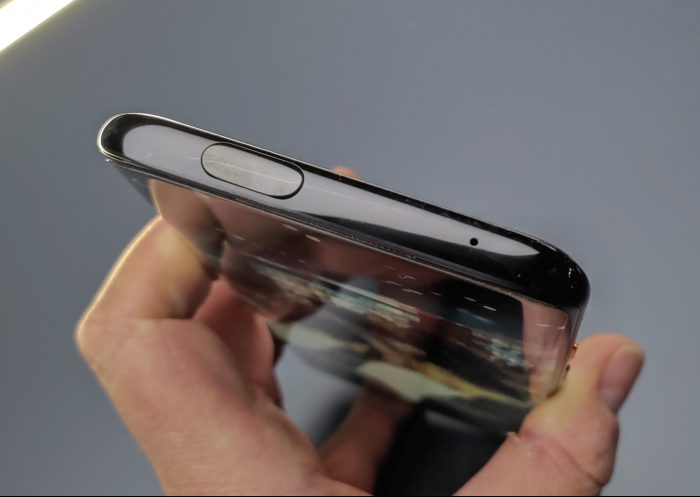 The screen, of course, has the 90Hz Fluid Display and we've got that HDR10+ cleverness too. But wait – there's no notch this time. Instead it's a pop-out camera that comes out of the top. This means that we have a 6.67″ QHD+ screen, and there's a higher PPI this time at 516. It's also 3120 x 1440 pixels and has a 19.5:9 ratio. It's AMOLED and has 3D Corning Gorilla Glass and, just like the 7T, positively glides around on skates thanks to that high refresh rate on the screen. It makes everything look like butter melting on a saucepan.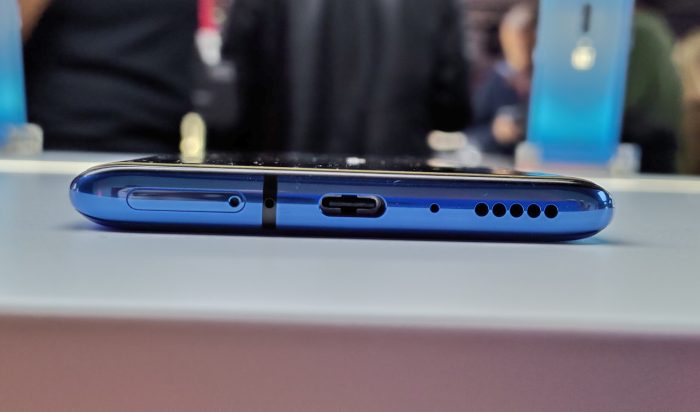 Android 10 will power this and it'll be available out of the box. There's also the OxygenOS layered on top but it doesn't seem to get in the way too much. Again, those stunning colours and the brushed finish really give this phone an air of quality. It a strong but well-designed beauty with some lovely curved glass on either side.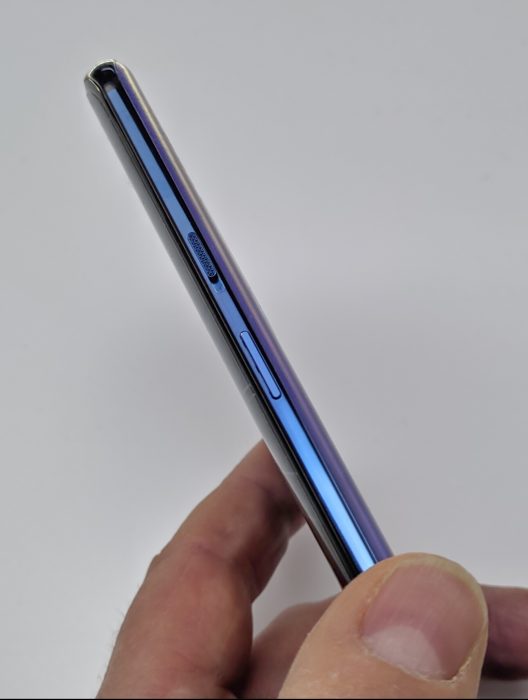 Powered by the latest Qualcomm Snapdragon 855+ CPU (Octa-core, 7nm, up to 2.96 GHz), there's an Adreno 640 GPU, 8GB of memory in the 7T Pro and 12GB in the McLaren Edition – both have 256GB storage. Neither have microSD cards.
The usual dual-band WiFi is here, as is NFC, Bluetooth 5.0 (with aptX & aptX HD), GPS etc, but again – no wireless charging. Whether you'll need that when this charges over the Warp Charge 30T system is debatable though. The 4085mAh battery will hit 68% in just a 30 minute boost.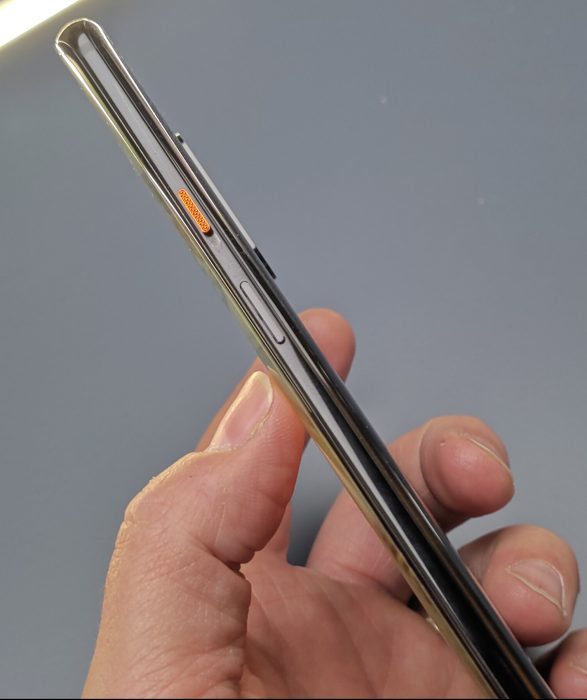 The same cooling system is used here too, so you can charge while playing games or doing other things and it won't be hot to touch. Liquid cooling adds a vapour-filled copper heat pipe, and there's thermal gel to dissipate heat.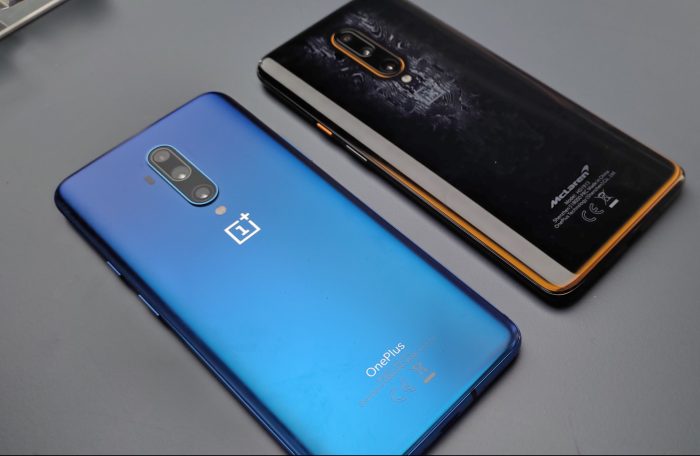 Dolby Atmos delivers 3D immersive sound and there's a new haptic driver.
The design of this is again understated but excellent – the curves on the glass are solid but comfortable and, with that colour finish, the whole package is a joy to look at and use.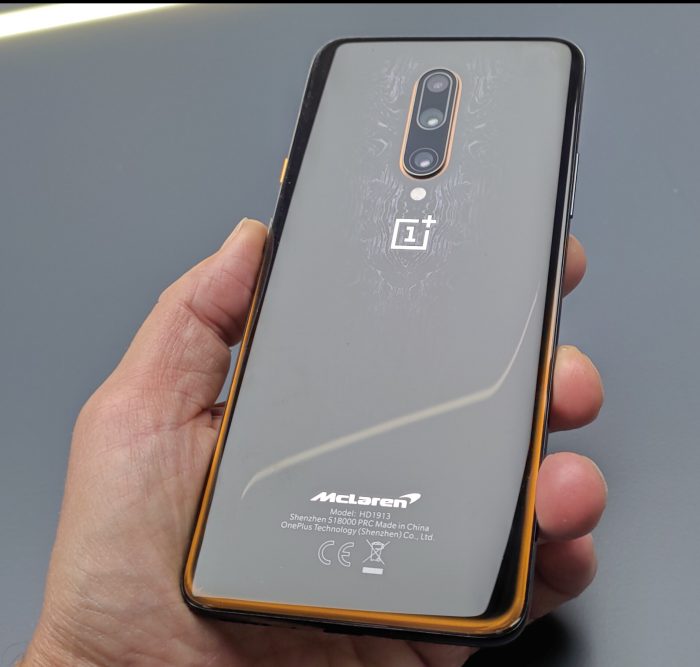 For an extra £100 you can get the 7T Pro McLaren Edition. This adds McLaren colours to the "Horizon Light" around the curved edges of the display, plus exclusive icons and a minimalist watch on the lock screen. It has everything that the 7T Pro has but more RAM (12GB) and more storage (256GB) plus a flat-braided charging cable.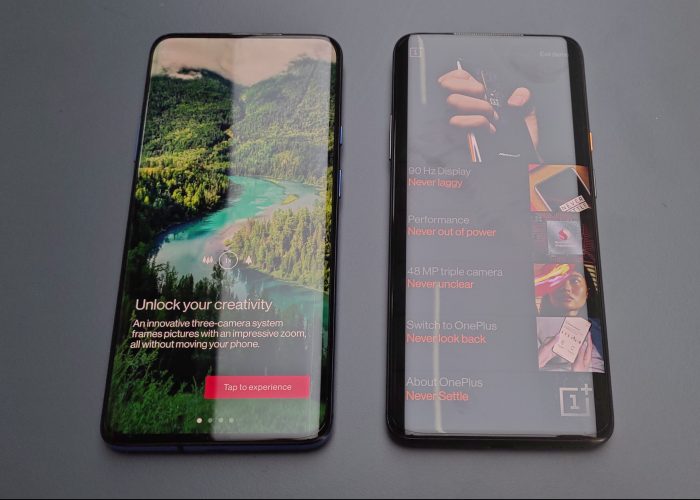 The McLaren variant also has Papaya orange accents running through the phones.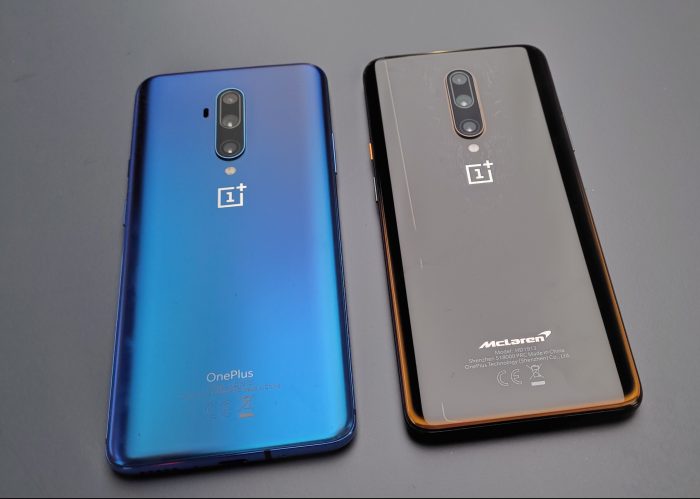 Whilst we loved the 7T Pro and the 7T Pro McLaren Edition, I've got to admit that the OnePlus 7T – the cheapest of them all – was my favourite.