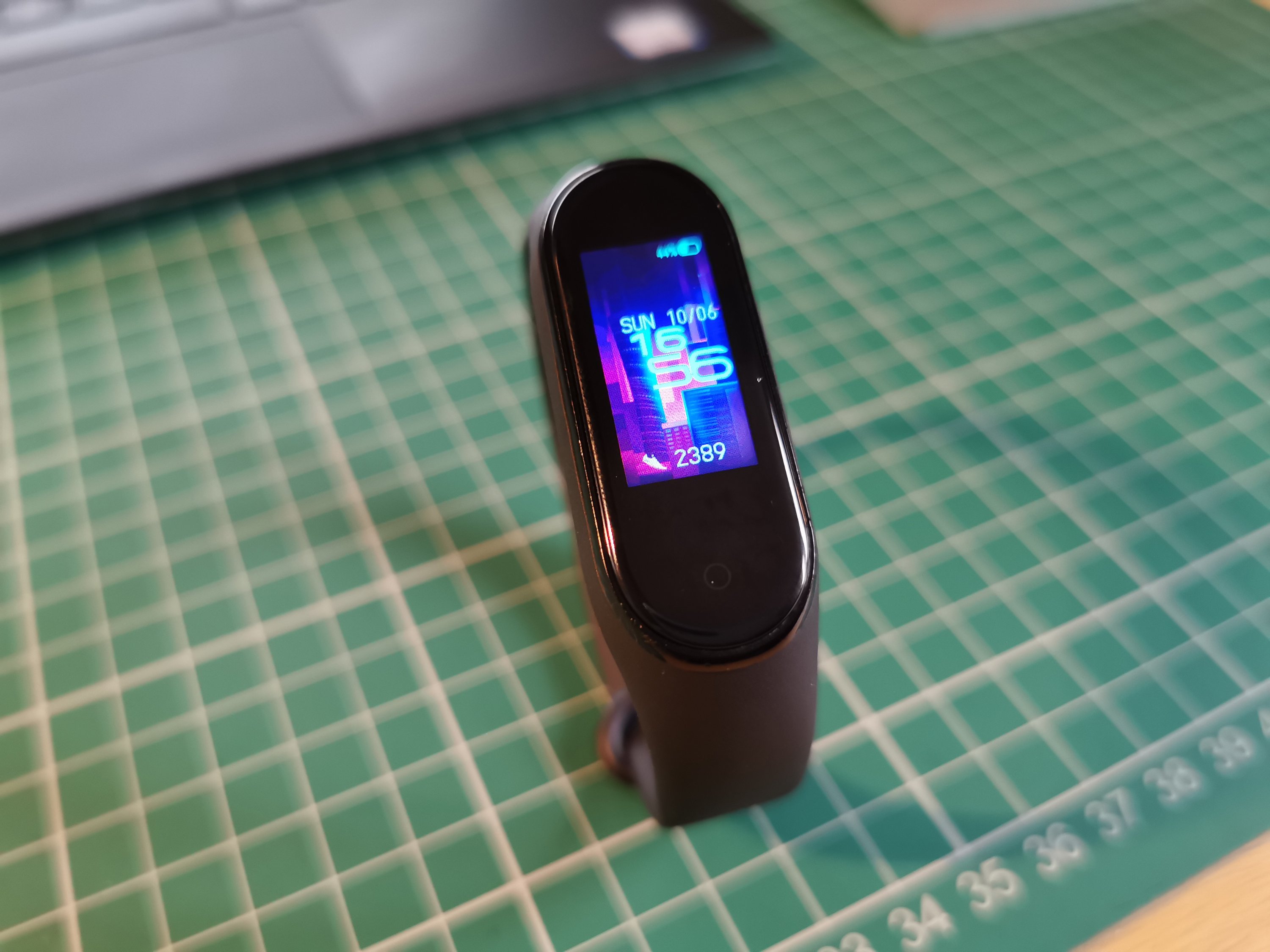 As some of you may know I have been on the hunt for a wearable device recently that will give me 3 things, along with battery life, simple and easy to use the software, affordability. Up until now, I have been mainly focused on the Smartwatch end of the market and I had paid very little attention to the lower-priced fitness band end. Well, that is all about to change as I have been spending nearly the last month testing out the new Mi Smart Band 4 from Xiaomi and boy have I been missing a trick.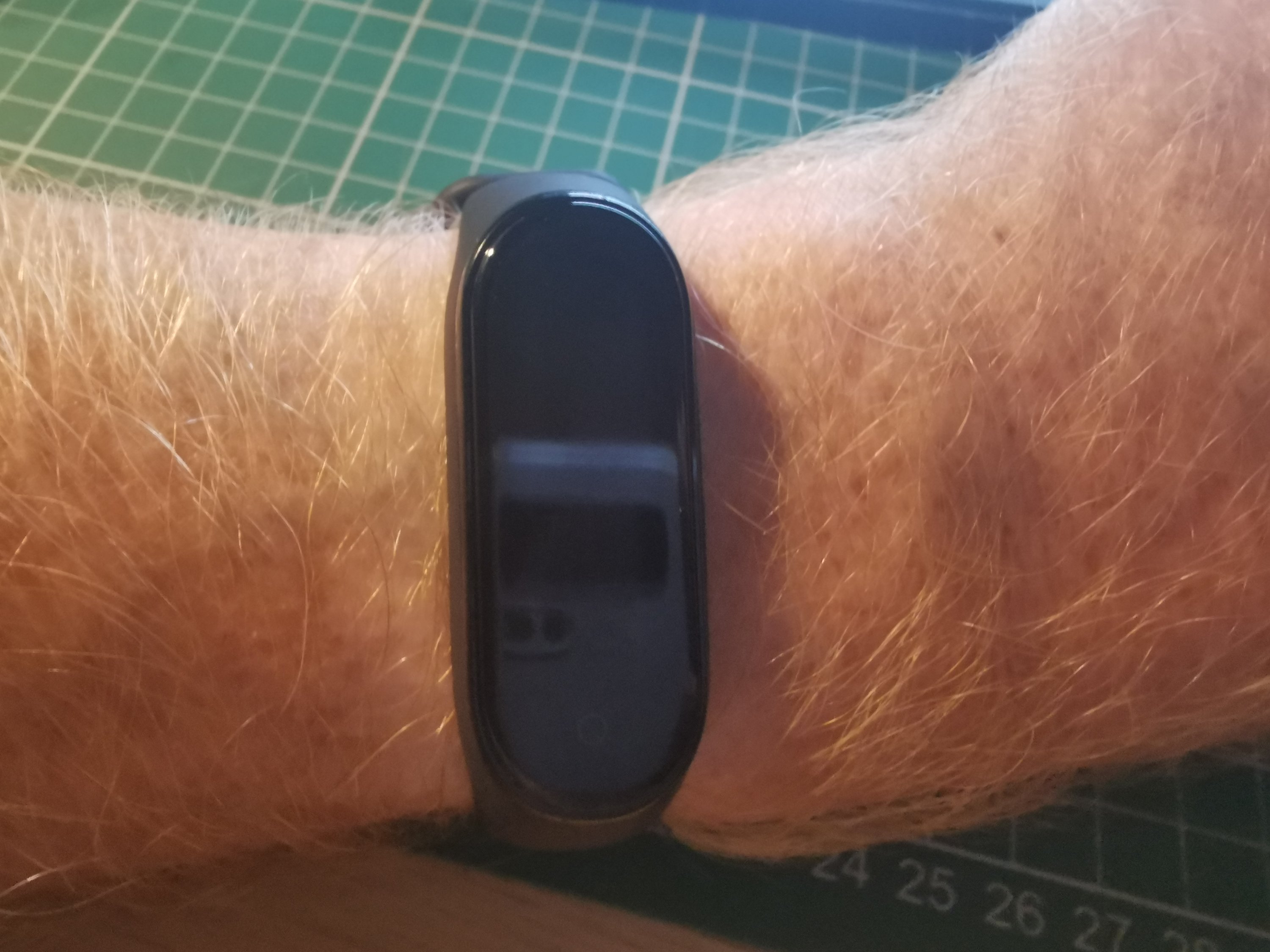 The Mi Band lineup has been around for a few years now and I first came across them in passing when it was recommended to me by another writer here on this very site. Now me being me I never took that suggestion on board for a few reasons, at the time my wearable needs where being met by my Pebble Time and also the Mi Band 2 (which was the newest generation at the time) was difficult to get in the UK and had very little support for the UK market.
Since then things have changed massively for Xioami and also to a lesser extent me. Xiaomi now has a retail store in the UK and you can buy their products with relative ease. Also, it was very interesting with an aggressive price point of £34.99! So when the option to review the Mi Smart Band 4 dropped in my lap I jumped at the chance.

So what is it then? Well, it is in the most simple form a smart fitness band that has a large and very readable display. It now utilises an AMOLED panel up front to allow for better visibility in sunlight and to help conserve power (more on this later). The band is also very subtle about its design as it does not have any protruding buttons or fiddly connections on the strap.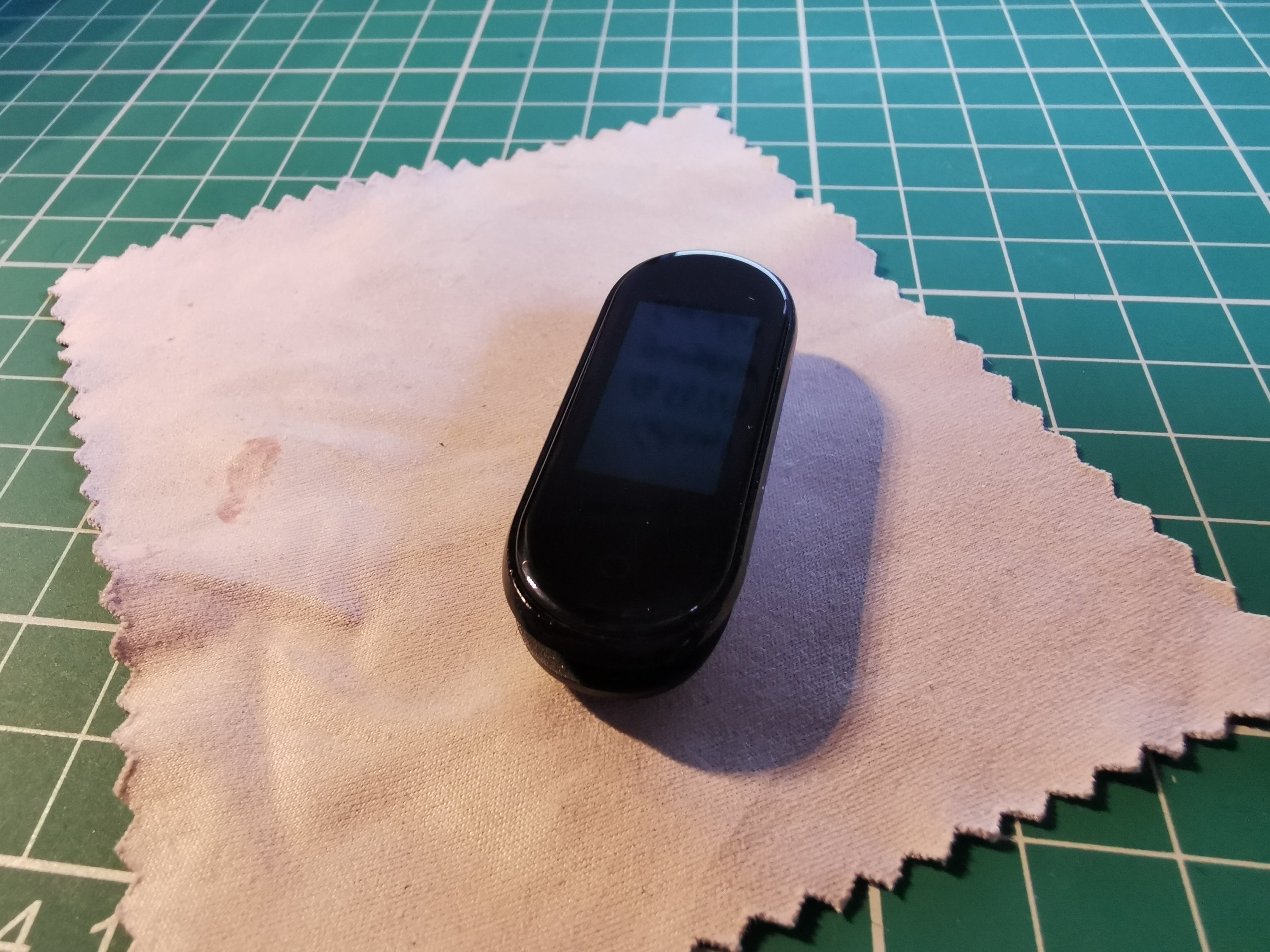 The band come in two main parts the strap and the module. The module as I am going to call it is where all the tech is located. It is a shaped like a pill and it about 45 mm in length and about 15 in width. It is however quite thick at 12 mm, now I know that doesn't sound overly thick but I feel it could have been slimmer if they had maybe elongated it slightly and maybe added some curve to the design. I am however nitpicking at the is pint as it is comfortable to wear and doe snot gets in the way at all.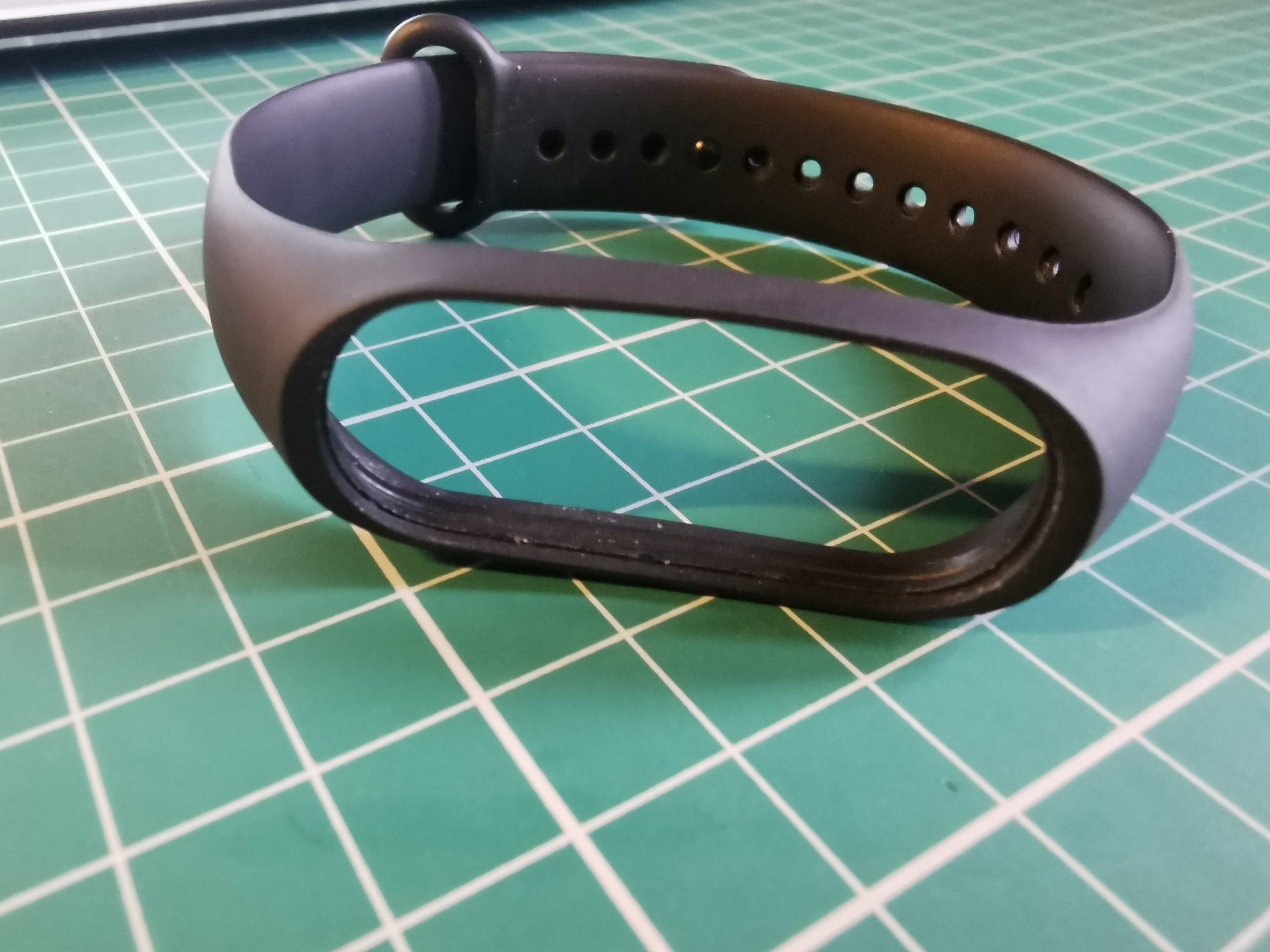 The strap is a single piece of hypoallergenic thermoplastic elastomer material with a large cutout for the module to sit inside of and then holes for getting it to the correct wrist size. The fixing on the end is a very simple pop in stud style that is strong and secure and at no point over the last month have I had any reason to doubt it for security. The module pops into the strap with a very snug fit keeping it in place very well.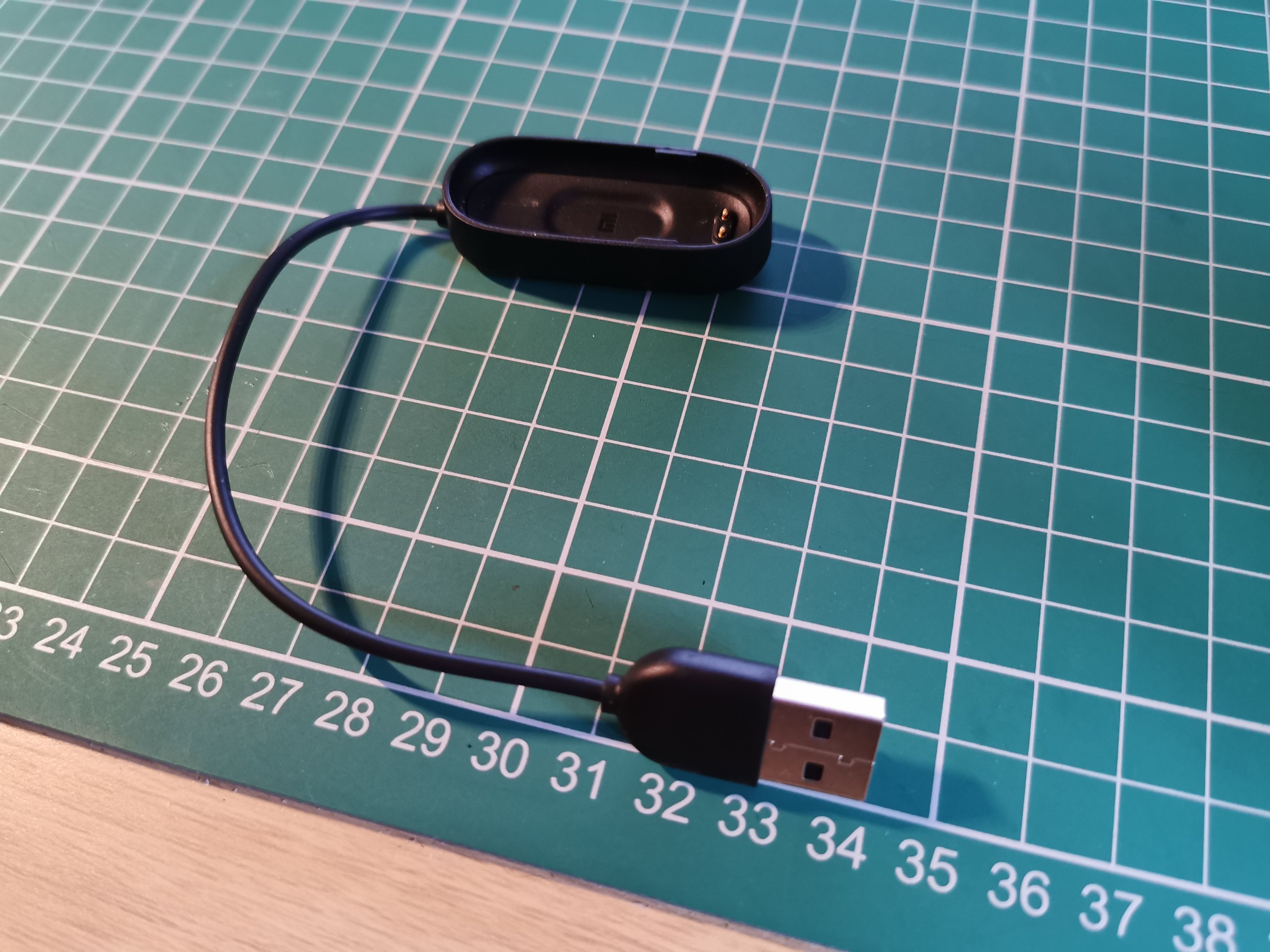 The only other thing that comes along in the box is a USB charging dock, which rather annoyingly requires you to remove the module from the strap. That being said it is held into the dock very securely by a small clip-on either side. The charging is done via a pogo pin-style connection which is fine as it is not something you will have to do very much.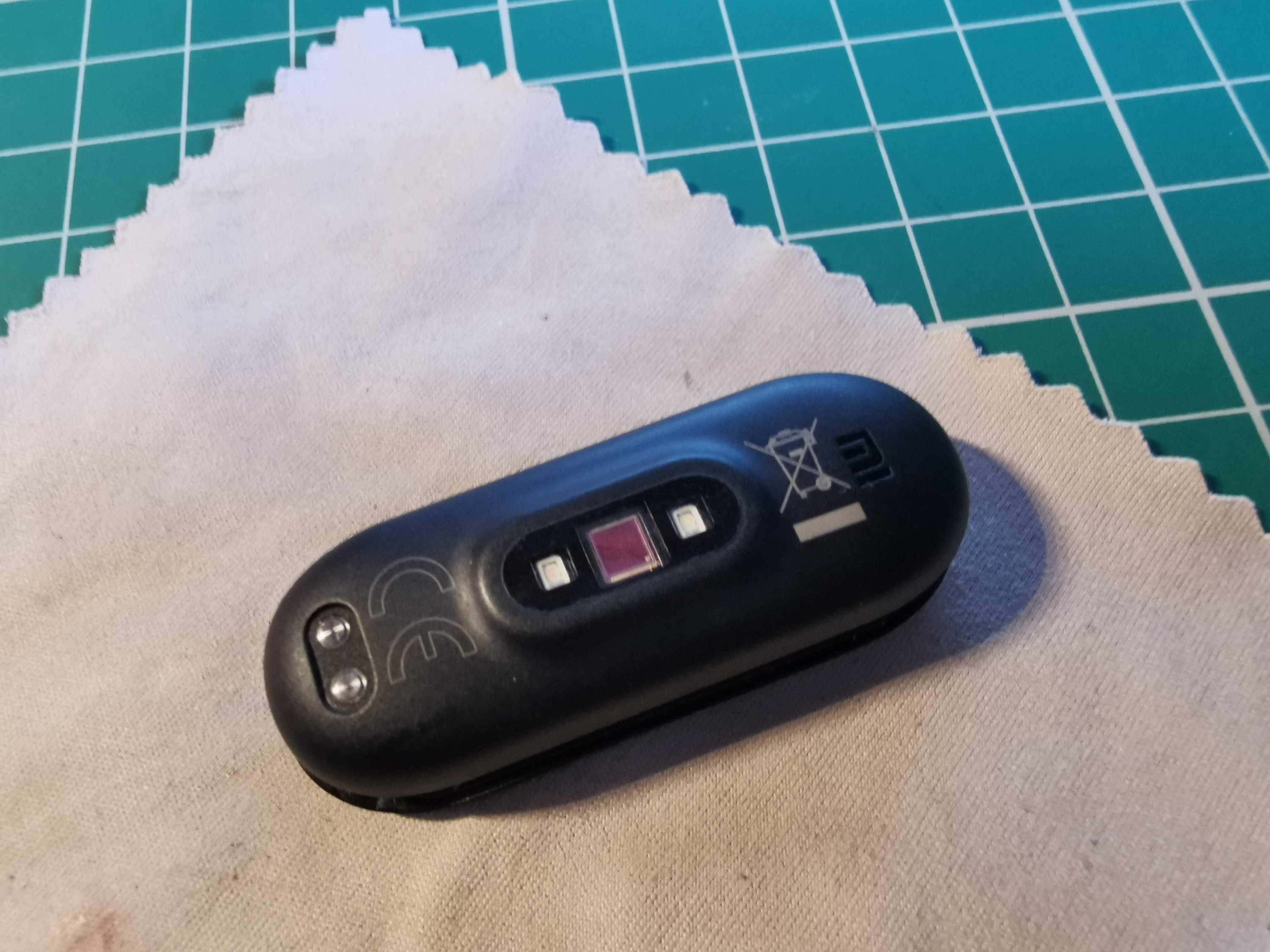 On the back of the module next to the charging pogo pins are the heart rate monitor and some certification logos. That is about it for the rear. On the front is where we find the most obvious upgrade from the previous-gen device in the form of the AMOLED screen. This measures in at 0.95" in width which is 39.9% larger than the Mi Band 3 that came before. The resolution is 120×240 and it has a brightness of up to 400nits. This gives you a lot more room on the display for notifications and on-screen controls etc. The screen is also very tough, I have quite an active job and this thing has taken a few knocks over the past month without even as much as a scratch.
The other key features in terms of hardware are listed below
-Display
• 0.95" AMOLED touchscreen display
– 120×240 pixel resolution
– Screen brightness: 400 nits (max. brightness)
• 2.5D tempered glass with anti-fingerprint coating
-Dimensions
• Sensor size: 17.9 x 46.9 x 12.7mm
• Sensor weight: 10.6g (without strap)
• Total weight: 22.1g (including strap)
• Strap width: 247mm
• Strap adjustable length: 155 – 216mm
• Hypoallergenic thermoplastic elastomer band material
• Black
-Sensors
• 3-axis accelerometer, 3-axis gyroscope, capacitive proximity
sensor, PPG heart rate sensor
-Battery
• 135mAh LiPo battery
• Input voltage: DC5.0V
• Input current: 250mA (max)
• 20-day* standby time
-Connectivity & Compatibility
• Bluetooth 5.0 BLE
• Android 4.4 or above, iOS 9.0 or above
-Water Resistance
• Rated to 5 ATM (Up to 50m)
A few key things want to point out in the above list are the sensors, the battery Bluetooth 5 and the water resistance rating. Let's break these down individually then. First, up the sensors, we have 4 mains ones in the form of a 3-axis accelerometer, a 3-axis gyroscope, a capacitive proximity sensor and a PPG heart rate sensor. These are pretty much essential for any sort of smart device that is going to be used to track your fitness these days and I am very happy to see them all being here. I am most impressed with the hear rate senors as it was only a few years ago that these were the reserve of much more expensive devices.
Next up we have the battery it seems from the specs that this isn't anything special and it isn't really. The Ticwatch S2 that I reviewed recently had a much bigger 415 mAh battery which is nearly 3 times the size, but it also driving a fully blown Wear OS-based smartwatch with a much larger and more pixel-dense display at 1.39″ across. Now, why am I comparing a fully blown smartwatch with the Mi Smart Band 4 well very simple really, battery life.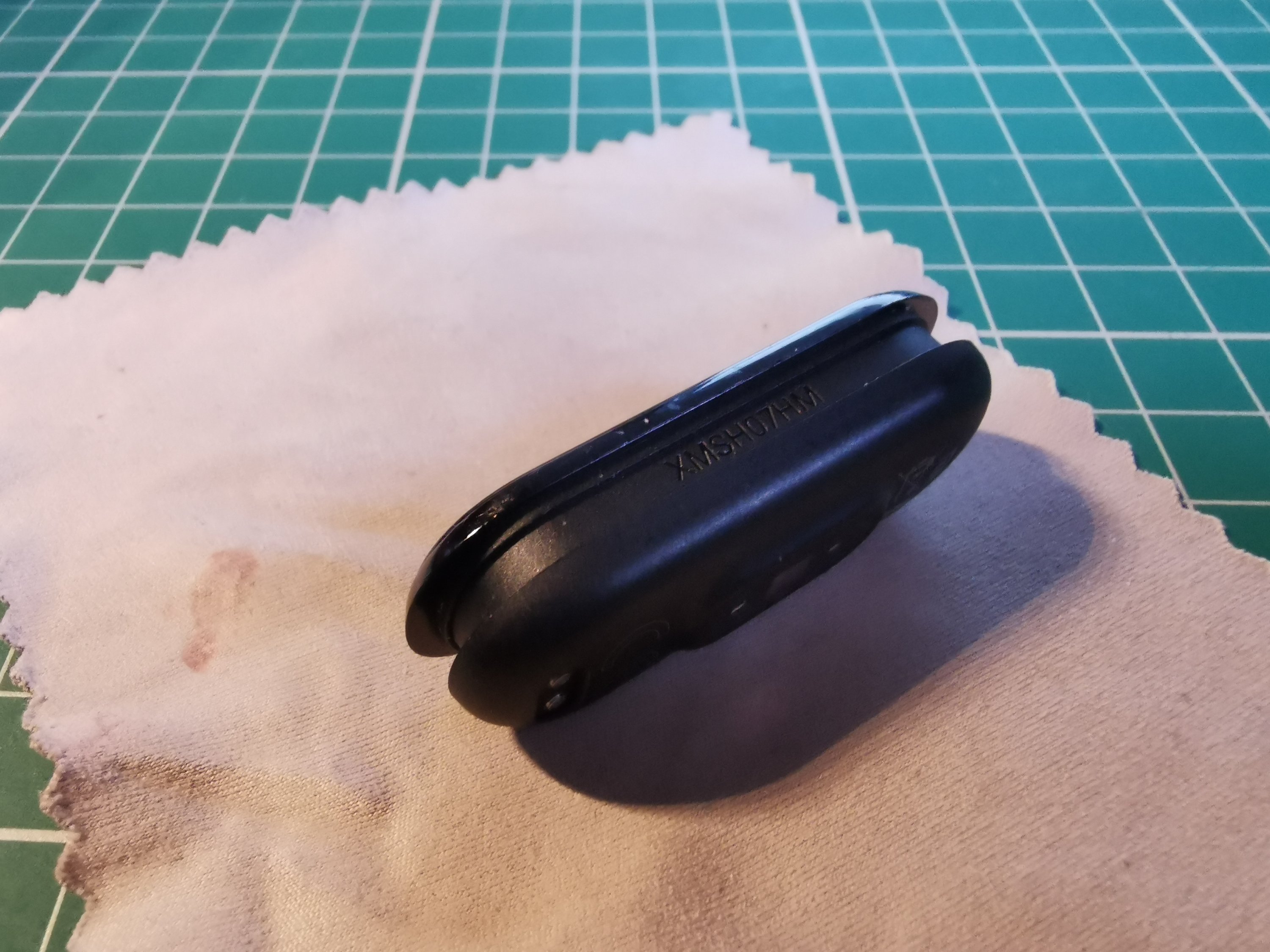 This is where this device literally blows every other wearable I have ever used out of the water. I have been wearing the device now for nearly a full month and during that time I have charged it twice with the second charge being today. That is quite frankly awesome I have to charge my Ticwatch S2 near enough every 2 days and this is par for the course of most smartwatches. When I used a fitness band from Samsung I was charging every 4 days and even my Pebble Time was every 6 days and remember that was running an E-Ink display! There are, of course, two fundamental reasons why the Band 4 can get such a long-lasting battery and they are down to the OS and the lack of location awareness. So I will talk about the OS later on but the lack of Location awareness could be a problem for some however for me it was never an issue as I was always within range of my phone. That leads me nicely onto the connectivity
The Band 4 supports up to Bluetooth 5 as a means to connect to your phone and this can be either Android or iOS (as long as the OS requirements are met). This meant that when I was pared with my Huawei P30 Pro I was able to get a better connection than I was with the Ticwatch S2 or indeed the Huawei Watch 2 that I have been using more recently. It also seems to be much faster to reconnect whenever I strayed out of range of the phone. I found that it was very rare that I ever had to manually reconnect to the band whereas I was having to reconnect to my watch manually all the time. Now, this could be down to the relative complexities of Wear OS over the much simpler OS that the Band is running but it was refreshing to see.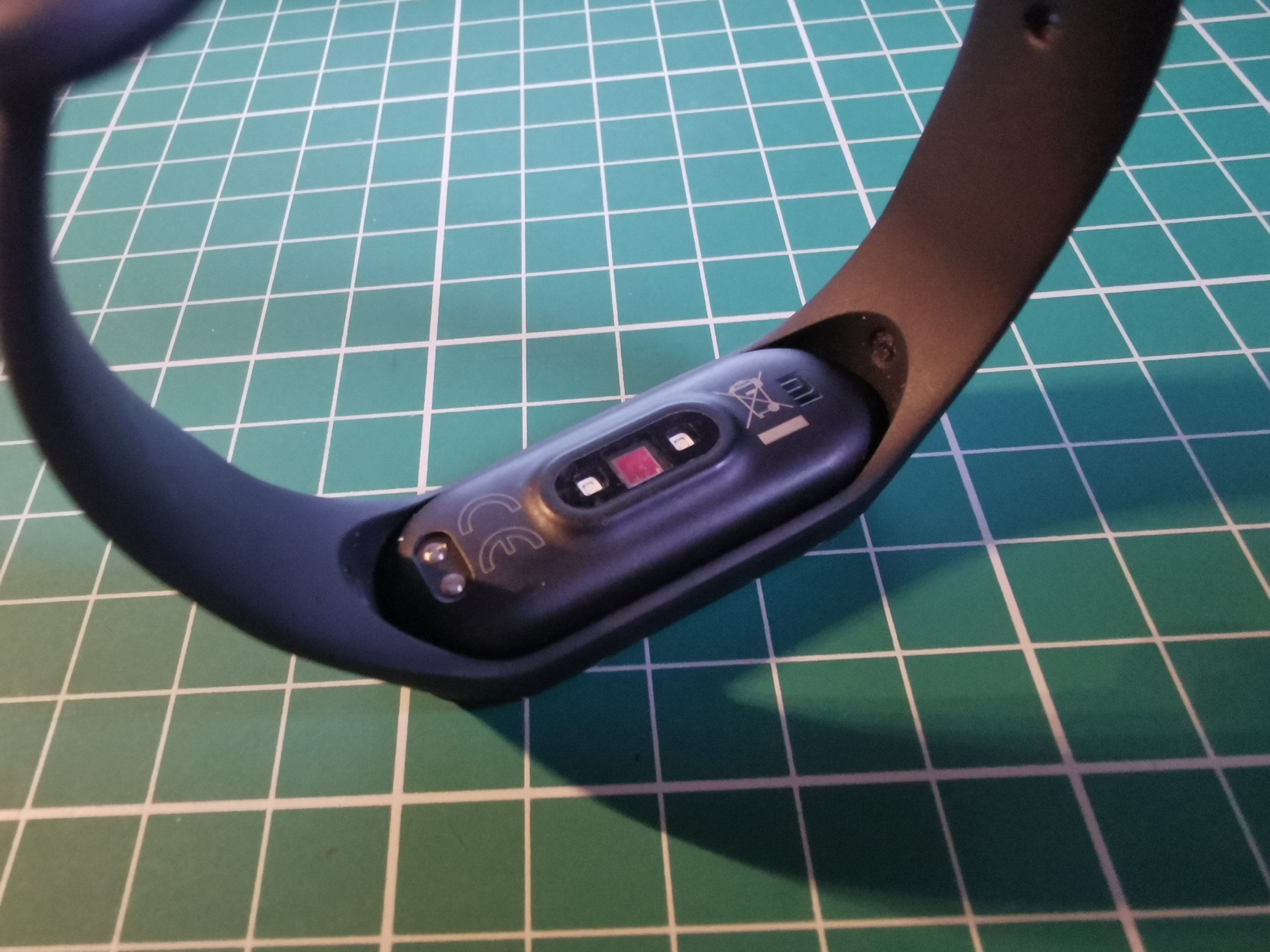 Lastly but by no means least is the water resistance rating. Again this is an area where things have come along so much in the last few years. It was not long ago that if you bought a "wearable for under £50 and wore it whilst washing the dishes, walking in the rain having a shower then it would curl up the corner and die. This was the exact way I killed my first Pebble Time which was mean to be IP rated!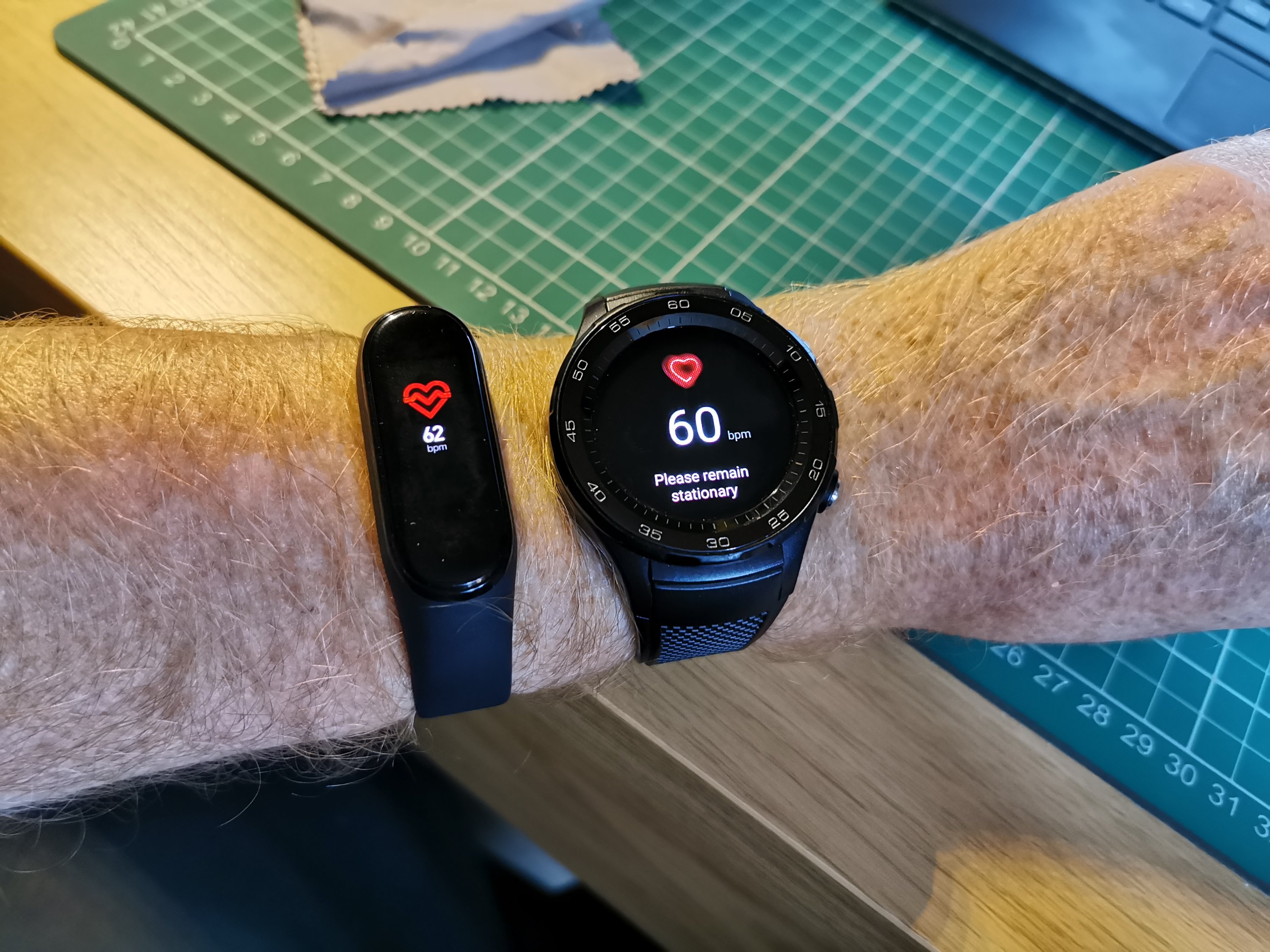 However, the Band 4 is not only IP rated but it goes to the next level of ratings and it up to 5ATM rated for water resistance. This means that unless you are actually going to be using this device whilst scuba diving then most of your waterborne activities will be fine. I have had no problem wearing this in the shower, whilst working outdoors in the rain etc. my one complaint is that the screen lock feature is buried away to deeply in the settings so you do get some interesting behaviour from droplets of rain hitting the screen (or I am just too lazy to activate it!).
So, on the whole, I am pretty impressed with the hardware how does it stack up for software and ease of use. Well, this is a two-part question really as some of the software is based around the phone whilst some are on the Band 4 itself.
I decided that the best way to go about the software part of the review was to film the device in action along with a screen recording of the App on my phone. So feast your eyes on the video below.
The UI on the Band is fairly basic but it is functional as well it delivers pretty much all the info that you could want from a fitness tracker. It also makes for a reasonable watch if you are not too concerned about style. It is definitely a case of function over form here and I am personally okay with that.
As I have stated int he video I have not really delved into the exercise aspect of the Band that much as my needs are fairly simple.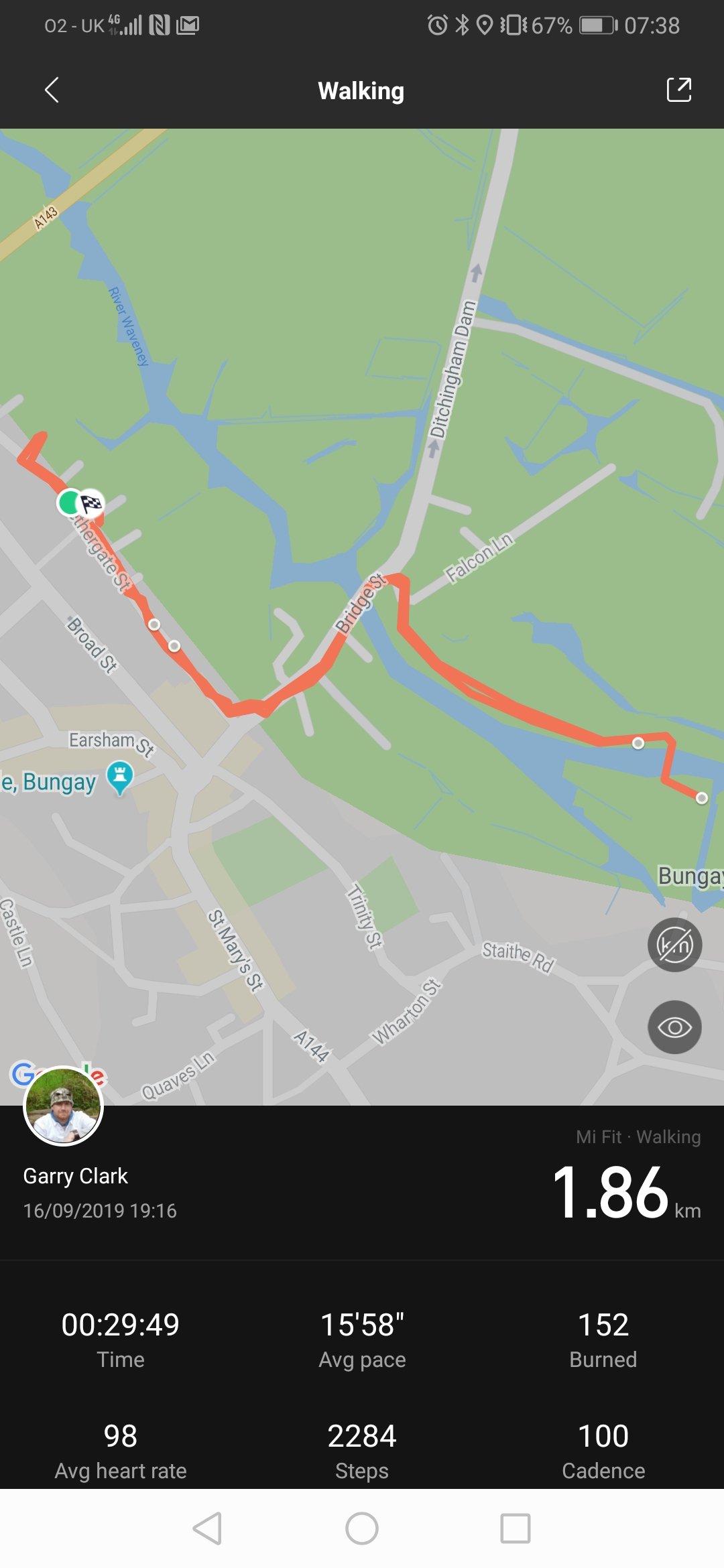 The walking exercise is a little bit more simple in that it will monitor your step count and then using the location data from your phone it will plot your course on a map overlay for you to review later. It will also, of course, show your distance, steps and heart rate as well. Running is pretty much the same with the addition of pace as a tracked metric this time around. The treadmill will swap your pace out for cadence and in the cycling mode distance and speed are covered along with heart rate. These are pretty much all the details a potential buyer would be looking for.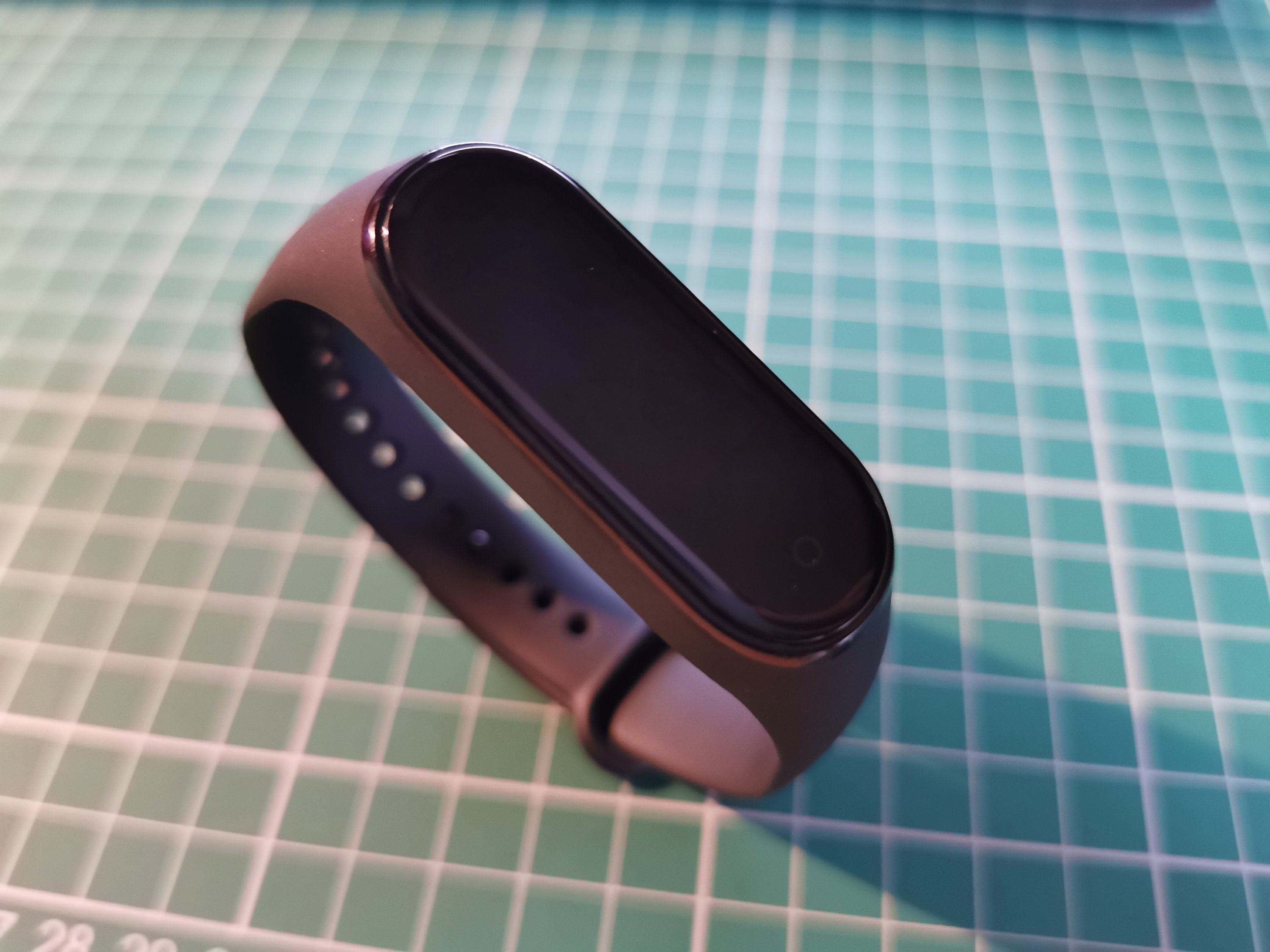 If you are someone who heavily into fitness and all the stats that go alongside that I will give the same advice that I give to those considering a Wear OS or Samsung Smartwatch/Band this product is not for you. It is however ideal for the casual user who just wants to try and keep track of some very basic health metrics and not spend a great deal of money in doing so.
So have I been impressed with the Mi Smart Band 4 and would I buy one for myself? Well, I have to say in answer to the first question yes I have been very impressed particularly with the battery life. This very much a wearable that you can put on and then not have to worry about for a few weeks at a time. the fact that it is tough and water-resistant as well come as a massive added bonus for me as in my job I need theses features.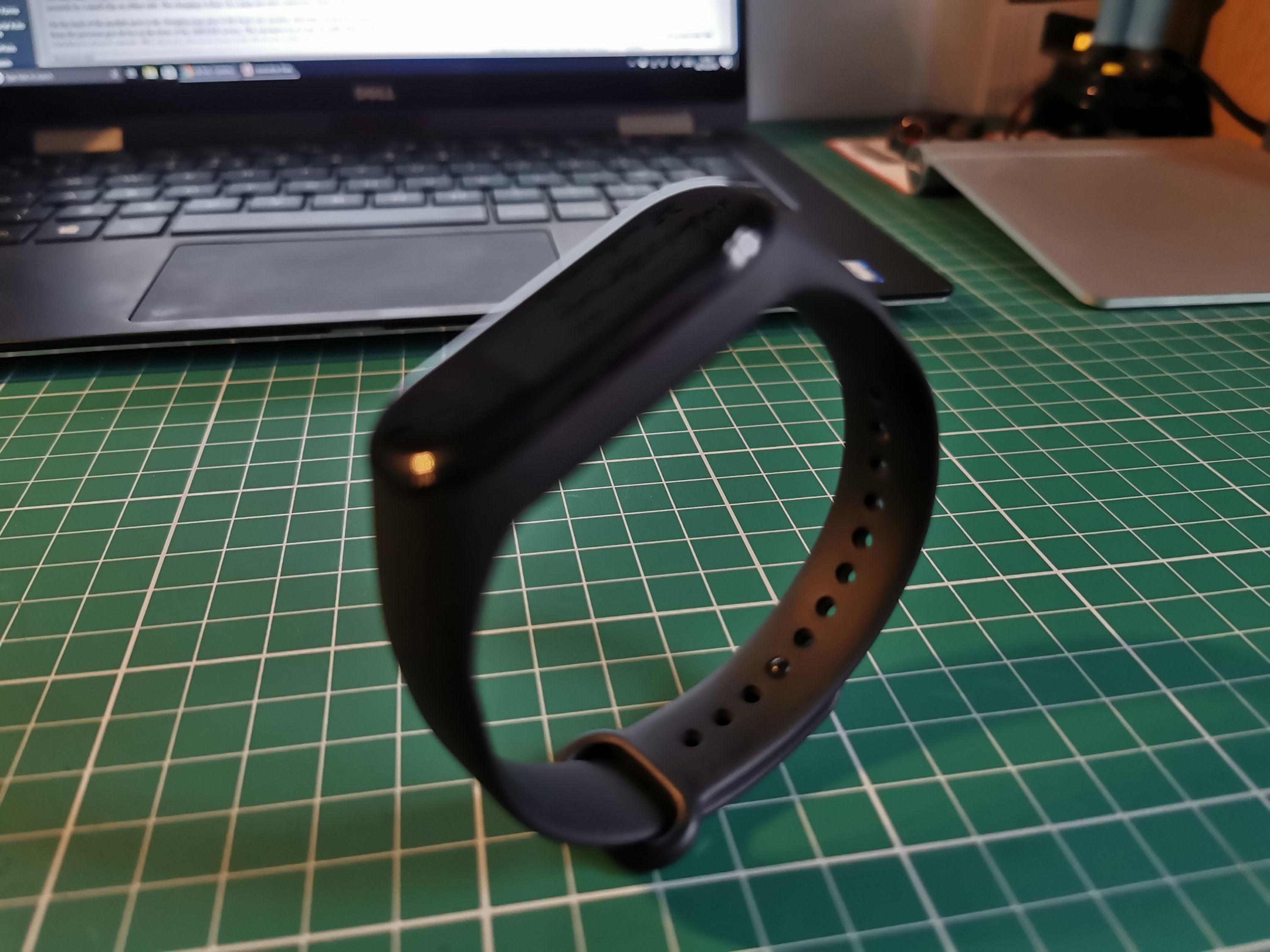 Would I go out and spend my hard-earned cash on one though, probably not as I have a selection of smartwatches available to me which do give me a little bit more functionality than the band. If only they had similar longevity then I would be a happy camper.
If you are interested in getting a Xiaomi Mi Smart Band 4 then you can grab one from either the Mi Store or Amazon for £34.99.
Xiaomi Mi Smart Band 4 - Review
Design - 85%
Ease of Use - 90%
Price - 95%
I have been very impressed with the Mi Smart Band 4, it is not perfect but at this price, there is very little to find fault with. It also will outlast the Energiser bunning on one charge which is awesome.