Well, this is my second review of the RevoNext product, first, we covered RevoNext RX8 earphones which were not that bad, simple but effective budget earphones. Then came the NEX202 earphones which we released earlier this year and was I impressed in the difference. Firstly, straight out of the parcel, the box was completely different from the RX8, the box looked like a premium product and less impulse buy near a counter in some market electrical store. It is such a simple and cosmetic thing to say, but when you are parting with £55, you want to feel special and the product is going to be worth the money. Maybe I was comparing too much to the RX8 but RevoNext had clearly changed their vision on presentation.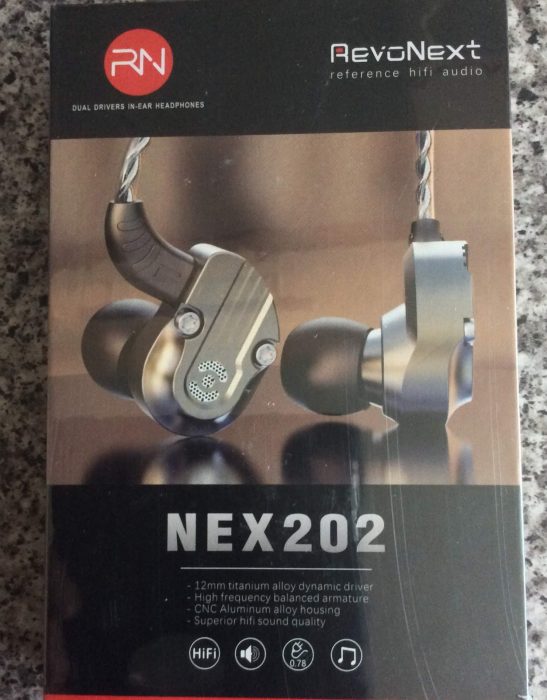 Design-wise, the earphones have the same twisted cable that plugs into the earbuds themselves but this time I did not have to fiddle around with the connections as the earphones were ready to go. In July, the press said:
RevoNext have used their patented design with an aviation aluminium alloy in order to look good and give a good quality sound to the listener. The earphones offer a changeable line design, using 3.5mm anti-oxidation nickel-plated connector and 0.78mm 2-pin plug detachable HIFI high-end audio cable further enhancing the sound quality and personalisation options.
The difference is massive! Worlds away from the RX8 earphones! They felt nice instantly and fit into my big ears very easily. I wore the earphones for a very long rugby trip and a commute to London, they were very comfortable. It must be noted that I had the none microphone edition, so the ability not to answer calls and change volume was annoying but the quality was enough of an over-riding factor for me to ignore that. I am certainly curious to see if the Bluetooth edition gives the same audio quality and comfort.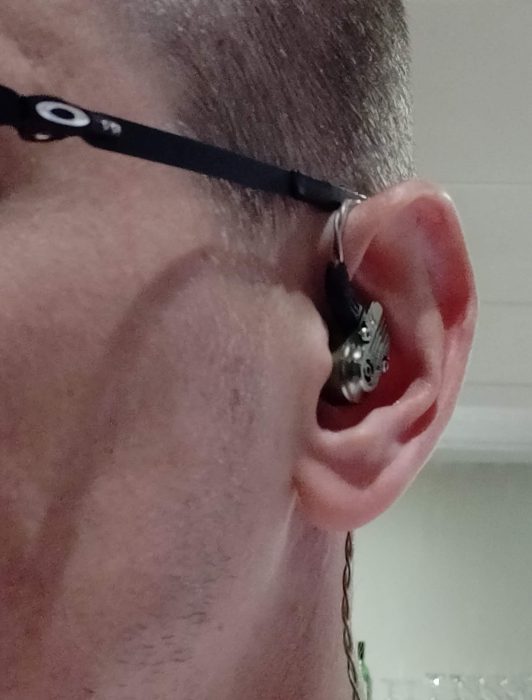 Let's get to the sound, well, they are superb without a doubt. I was able to listen to Primordial Radio and numerous albums and actually hearing the notes very clearly including any discretions of the musicians too. To hear the scraping of the guitar strings gives me goosebumps and tells me a lot about the earphones.
12 mm big Titanium Composite Diaphragm combined with 1 extreme high-frequency balanced driver, It delivers powerful deep bass and clear treble, bring you a new hearing feast. – Amazon UK
The end result is that I have a new favourite pair of earphones at a fantastic price.
RevoNext NEX202
For £55, these earphones are worth every penny for the audiophile who demands high-quality sound.